---
Catchment Change Network (CCN) Annual Conference a great success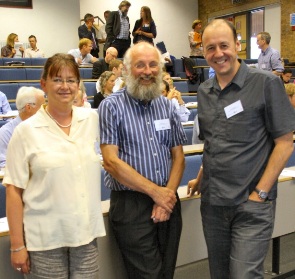 The first Catchment Change Network Annual Conference at LEC was a great success. Almost 90 delegates attended the event on Tuesday July 6th and heard about CCN Network progress and how developments in our understanding of uncertainty across catchment science can influence the response of both policy and practice to future change.
The final discussion session gave delegates the opportunity to reflect on research and training needs - a key aspect that will shape CCN activity over the coming year. We're encouraging suggestions for workshops or training events that might be useful to you across catchment change and integrated water management. Please do get in touch with your ideas.
Keith Beven has provided a personal reflection of the meeting on our 'Catchment Conversations' blog site. Further outputs, including all slide presentations are posted on our CCN Annual Conference page.
Tue 13 July 2010
Associated Links
The Catchment Change Network (CCN) - is a national NERC-funded KE network bringing together some of the UK's leading academics, regulatory agencies and businesses to improve the way we manage and communicate a future in which inputs of water will be more unpredictable and extreme
---