---
Sixth-form students send balloon to the edge of space in collaboration with The Ogden Trust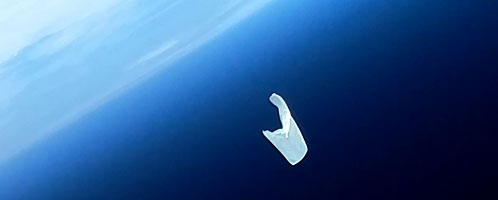 At 11am on Friday 28th June, three sixth-form students (Ben Bancroft, Jake Greenwood, and Samuel Bancroft) from William Howard School in Brampton, Cumbria, launched a helium-filled high-altitude weather balloon with a payload packed with scientific measuring instruments.
The project was supported by a Royal Society Schools Partnership grant in collaboration with Schools Science Officer Phil Furneaux and Professor Mike Kosch, both from Lancaster University's Physics Department.
The balloon ascended to 31,685m altitude in about 2 hours and then descended by parachute in about half an hour. Measurements of ultra violet flux, cosmic background radiation, the temperature and pressure were made, as well as GPS data and photographs of the Earth below.
Launch conditions were damp, to say the least. The landing took place in a conifer forest near Richmond, north Yorkshire, 95 km south-east of Brampton. It took 2 days and a drone helicopter to locate the payload, but we are rewarded with video clips of the Earth's curvature from the edge of space, balloon bursting and payload landing. The whole project cost under £500.
This is what the budding scientists thought of the experience: "This project gave us the opportunity to meet and work in cooperation with professionals. It was a great chance to build and develop our scientific understanding in a way that extends beyond the national curriculum.
"We hope that data obtained from this project will be used to inspire young people about physics, and show that its fundamental values are based on using imagination and curiosity to find things out.
"Since we begun this project we've learnt a lot and overcome many challenges. It's been a fantastic experience and we hope other will be inspired when we share what we discover."
Wed 03 July 2013
July 2014
May 2014
March 2014
August 2013
July 2013
May 2013
April 2013
March 2013
January 2013
September 2012
July 2012
March 2012
February 2012
December 2011
June 2011
March 2011
December 2010
November 2010
August 2010
July 2010
June 2010
March 2010
February 2010
October 2009
August 2009
May 2009
April 2009
March 2009
February 2009
July 2008
April 2008
March 2008
February 2008
December 2007
November 2007
October 2007
July 2007
June 2007
April 2007
November 2006
July 2006
May 2006
March 2006
February 2006
January 2006
---