---
Lancaster Science and Technology at the Big Bang Science Fair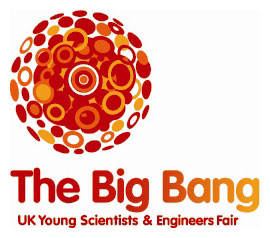 Staff and Students from Science and Technology departments at Lancaster University hosted a range of activities at the Big Bang Science Fair in London last week. The activities were designed to bring Science and Technology to life and engage young people with STEM subjects.
The School of Computing and Communications brought an interactive motion sensitive game, designed by Highwire student John Hardy.
Engineering offered visitors the chance to generate energy on a cycle or rowing machine, to power a Wii console or boil a kettle, or for two friends to compete head to head to see who could generate the most energy.
Finally, Mathematics and Statistics provided the "Impossible" Hoopla, where visitors could try first-hand a seaside attraction from Blackpool Promenade and see if they could beat the odds of 1 in 2600, as calculated by Dr David Lucy, to win a Lancaster University bear. This attraction proved hugely popular, and two lucky visitors walked away with a prize from an estimated 7,000 throws over the course of the Fair.
The fair showcased activities from over 120 different organisations in the field of Science and Technology, and saw visitor turnout increase on previous years.
Wed 16 March 2011
July 2014
May 2014
March 2014
August 2013
July 2013
May 2013
April 2013
March 2013
January 2013
September 2012
July 2012
March 2012
February 2012
December 2011
June 2011
March 2011
December 2010
November 2010
August 2010
July 2010
June 2010
March 2010
February 2010
October 2009
August 2009
May 2009
April 2009
March 2009
February 2009
July 2008
April 2008
March 2008
February 2008
December 2007
November 2007
October 2007
July 2007
June 2007
April 2007
November 2006
July 2006
May 2006
March 2006
February 2006
January 2006
---