---
Financial Mathematics BSc Hons
What will you study?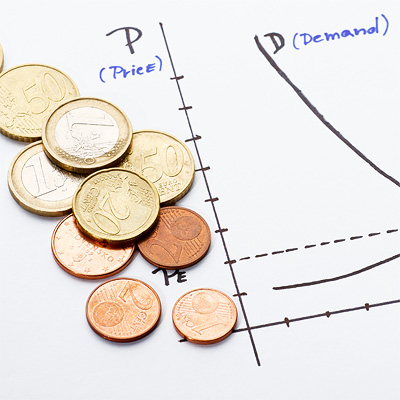 Drawing on expertise from the Departments of Mathematics and Statistics, Accounting and Finance, and Economics, this degree presents the core elements of finance and maths that underpin the operation of financial markets. Core finance modules provide a thorough grounding in corporate finance, computing, quantitative methods and economics and will be complemented by your mathematics studies.
You will start your degree with modules including Introduction to Accounting and Finance, Discrete Mathematics and Probability. In second year, you will learn subjects such as Advanced Principles of Finance, Introduction to Economics for Managers and Real Analysis. In your third and, for MSci students, fourth years, modules include Corporate Finance, Stochastic Processes, Derivatives Pricing and Assessing Financial Risk.
Additionally, MSci students write a substantial dissertation in their fourth year under the supervision of a member of staff from one of the departments. On completion of this degree, you will have Masters level proficiency in mathematical analysis, probability, statistical inference, financial stochastic processes and optimisation.
Students enrolled on the Financial Mathematics (Industry) degree spend their third year in a paid placement with industry before returning to University to complete their degree.
Where could it take you?
Offering unique training in mathematics and finance, your degree opens up excellent employment opportunities in the finance sector. It also prepares you for a wide variety of careers in business.
Many of our graduates enter training contracts with professional accounting firms, while others take up posts in industry or financial institutions. Our alumni have followed a wide variety of career paths, including banking, general and financial management and consulting.
Another popular option is to continue studying for a postgraduate qualification, and you will find that Lancaster offers excellent graduate opportunities and PhD programmes.
Lancaster University is dedicated to ensuring you not only gain a highly reputable degree, you also graduate with the relevant life and work based skills. We are unique in that every student is eligible to participate in The Lancaster Award which offers you the opportunity to complete key activities such as work experience, employability/career development, campus community and social development. Visit our Employability section for full details.
Typical entry requirements
For courses starting in 2016:
Grade Requirements
A Level AAA including A in A level Mathematics or Further Mathematics orAAB including A in A level Mathematics and Further Mathematics
International Baccalaureate 36 points overall with 16 points from the best 3 Higher Level subjects including 6 in Higher Level Mathematics
BTEC Considered alongside A level Mathematics (A) and Further Mathematics (A)
Other Qualifications We welcome applications from students with other internationally recognised qualifications. For more information please visit the international qualifications webpage or contact the Undergraduate Admissions Office directly.
Essential Subjects
Advanced/Higher level Mathematics or Further Mathematics are required for entry.
IELTS 6.5 (with at least 5.5 in each component)
Further Information
General Studies Offers normally include General Studies if it is taken as a fourth A level.
Combination of Qualifications Applications from students with a combination of qualifications are welcomed, for further advice please contact the Undergraduate Admissions Office directly.
Taking a gap year Applications for deferred entry welcomed.
Contact Undergraduate Admissions Office + 44 1524 592028 or via ugadmissons@lancaster.ac.uk
Financial Support
Lancaster University has committed£3.7m in scholarships and bursariesto help with your fees and living costs. Our financial support depends on your circumstances and how well you do in your A-levels (or equivalent academic qualifications) before starting study with us.
Lancaster University's priority is to support every student to make the most of their life and education. For students starting their study with us in 2015, over 600 each year will be entitled to bursaries and/or scholarships to help them with the cost of fees and/or living expenses. For UK students entering in 2015 we will have the following financial support available:
AnAcademic Scholarship of £2,000for the first year of study to any student from the UK entering with A*, A*, A or equivalent academic qualificationsAnAccess Scholarship of £1,000per year for all UK students from households with an income of less than £42,600 who achieve grades of A*, A, A or the equivalent academic qualificationsALancaster Bursary of £1,000per annum for all students from England with a household income of more than £25,000 but less than £42,600
*All of the financial awards above are subject to approval by the Office for Fair Access July 2014.
For full details of the University's financial support packages including eligibility criteria, please visit our fees and funding page
View details of our current Undergraduate fees.
Students also need to consider further costs which may include books, stationery, printing, photocopying, binding and general subsistence on trips and visits. Following graduation it may be necessary to take out subscriptions to professional bodies and to buy business attire for job interviews.
Search Our Courses
Course Structure
For information on the course structure as followed by our current students, please see Lancaster University's Online Courses Handbook
---