---
German Studies and Geography BA Hons
What will you study?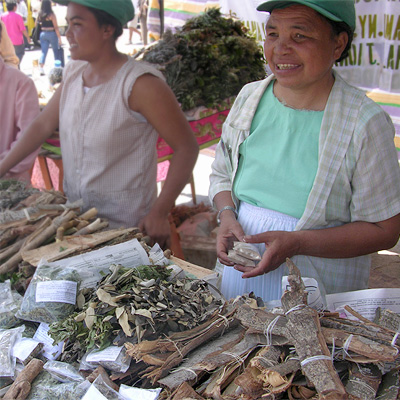 Human Geography is a social science concerned with the actions, interactions and spatial patterns of people, rather than those of the physical world. It enables you to focus on diverse areas of human and environmental geography.
Your degree begins with courses covering German Studies (Intensive for Beginners or Advanced); Society and Space – Human Geography, and Geographical Skills and Application in a Changing World. In your second year, you'll continue with language courses to improve your written and spoken skills and Geography subjects such as Concepts in Geography.
You'll spend your third year in a country where German is spoken and complete your Residence Abroad: Intercultural and Academic Reflection. Returning to Lancaster to complete your degree, your final-year modules include German language studies and a Geography Project.
Where could it take you?
A combined degree that includes a language is becoming highly sought after by employers. Language skills open opportunities in business, cultural communications, European politics, journalism and commentary. With strong language skills you could consider the Civil Service, the Diplomatic Service, the British Council and various international agencies.
Our Geography graduates take up careers within water and energy industries, local authorities and organisations such as the Environment Agency and the Met Office. Others work in environmental consultancy or the education sector.
If you wish to continue your studies, you'll find a postgraduate degree from Lancaster opens up opportunities in higher education while a professional qualification can lead to careers such as interpreting. With this course you could also train to teach German or English as a foreign language, in the UK or further afield.
Lancaster University is dedicated to ensuring you not only gain a highly reputable degree, but that you also graduate with relevant life and work based skills. We are unique in that every student is eligible to participate in The Lancaster Award which offers you the opportunity to complete key activities such as work experience, employability/career development, campus community and social development. Visit our Employability section for full details.
Typical entry requirements
For courses starting in 2015:
A-level: AAB(Geog or a cognate subject) inc. German unless this is to be studied from beginners' level, in which case applicants should have evidence of language-learning ability (e.g. an AS or A-level in another foreign language or GCSE grade A in a foreign language). We normally expect three A-levels.
General Studies: Not accepted
Key skills: Not included in offer
Scottish Highers: ABBBB
Irish Leaving Cert: Offers will be made on the basis of 5 or 6 Higher level subjects. Please contact the Undergraduate Admissions Office (01524 592028) for further information
International Bacc:35 pts overall with 16 pts from best three HL courses
BTEC: DDD
Mature students: Applications welcomed from mature students who can provide evidence of language-learning ability. Please contact the Undergraduate Admissions Office (01524 592028) for further information
IELTS: 6.5
Financial Support
Lancaster University has committed£3.7m in scholarships and bursariesto help with your fees and living costs. Our financial support depends on your circumstances and how well you do in your A-levels (or equivalent academic qualifications) before starting study with us.
Lancaster University's priority is to support every student to make the most of their life and education. For students starting their study with us in 2015, over 600 each year will be entitled to bursaries and/or scholarships to help them with the cost of fees and/or living expenses. For UK students entering in 2015 we will have the following financial support available:AnAcademic Scholarship of £2,000for the first year of study to any student from the UK entering with A*, A*, A or equivalent academic qualificationsAnAccess Scholarship of £1,000per year for all UK students from households with an income of less than £42,600 who achieve grades of A*, A, A or the equivalent academic qualificationsALancaster Bursary of £1,000per annum for all students from England with a household income of more than £25,000 but less than £42,600
*All of the financial awards above are subject to approval by the Office for Fair Access July 2014.
For full details of the University's financial support packages including eligibility criteria, please visit our fees and funding page
View details of our current Undergraduate fees.
Students will be required to pay for travel to field sites and will have to purchase wet weather clothing, boots and waterproof notebooks for fieldtrips for which the estimated cost is approximately £110. The course offers optional field trips and students will have to pay for any travel and accommodation costs. If students undertake placements then they may incur additional travel costs. Students on certain modules may wish to purchase a hand lens and compass clinometer but these may be borrowed from the Department.
Students also need to consider further costs which may include books, stationery, printing, photocopying, binding and general subsistence on trips and visits. Following graduation it may be necessary to take out subscriptions to professional bodies and to buy business attire for job interviews.
Search Our Courses
Course Structure
For information on the course structure as followed by our current students, please see Lancaster University's Online Courses Handbook
---