Observatory News
Patients across Europe to get improved access to pain medicines
Funded by the European Union, the Access to Opioid Medication in Europe (ATOME) project looked at why opioid medicines are not widely available in 12 European countries.
Governments in these countries are to implement the research recommendations of this joint project between Lancaster University and other leading institutions in the EU.
For more information, read the Lancaster University news article.
Observatory to co-evaluate the impact of seven social action projects
Seven social action projects will provide support to people at the end of their lives, and to their families, thanks to new funding from the government Cabinet Office.
Along with the Institute for Volunteering Research, staff from the International Observatory on End of Life Care and other colleagues within the Division of Health Research have been tasked with co-evaluating the impact of these projects.
Staff involved in the Lancaster University evaluation include Dr Catherine Walshe, Professor Sheila Payne, Dr Nancy Preston, Dr Evie Papavasiliou and Dr Guillermo Perez Algorta.
More information about this project can be found on the government website.
Sheila Payne becomes WHO invited expert member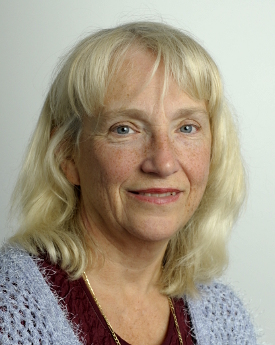 Emeritus Professor Sheila Payne has become an invited expert member of the World Health Organisation, (WHO), Ad-hoc technical advisory group on palliative and long term care. The first meeting of the group was held in Barcelona on 10-11th December. The aim of the group is to develop a global strategic implementation plan to support the World Health Assembly resolution in May 2014 which requires governments to develop integrated palliative care in their health system. The working group will last for about 2 years.
Former students attend December 2014 Graduation Ceremony

(Evie is second from the left, with Phil far right in the photograph.)
Evie Papavasiliou and Phil Ball celebrated their PhD achievements on the 10th December 2014, supported by colleagues from the Observatory.
Many congratulations again to both!
Viva success!
On the 23rd October 2014, Traditional PhD in Research student Julie Kinley successfully defended her Viva.
The hard work Julie committed to her study was evident throughout her time with the Observatory. Congratulations, Julie!
Sheila Payne gives opening address in the presence of the Minister of Health, Serbia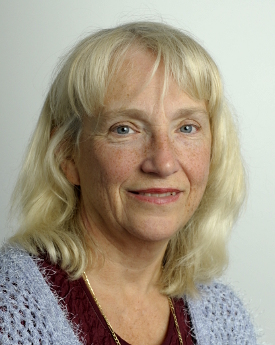 Professor Sheila Payne, (pictured left), met with the Minister of Health in Belgrade on October 10th 2014 and delivered the opening address at the completion of a European Union funded 3.5 year study to develop palliative care services in Serbia. This project has educated more than 300 clinicians to provide better palliative care.
"Development of Palliative Care Services in the Republic of Serbia" was a joint project of the Ministry of Health of Serbia and the European Union, funded by the EU. Its main aim was to support the Government of Serbia in the development of palliative care services in line with the National Strategy for Palliative Care and international good practice, by supporting the establishment of a comprehensive and modern system of palliative care in Serbia, accessible to all patients who require such care, be they adults or children with cancer or non-cancer diseases.
Further information about this project can be found by clicking here.
Research that will re-shape the health policies of an ageing Europe
Health and social care experts from across Europe are meeting with policy-makers in Brussels next week to agree major changes in palliative and end of life care with the aim of improving the lives of millions of people across Europe.
The event is the culmination of two studies - IMPACT and EURO IMPACT - which were funded by the European Commission at a cost of 6 million Euros.
The results of the studies will feed into major policy changes in health care in Europe. Signatories in Brussels next week will include the IMPACT and EURO IMPACT panel such as members of the European Commission and World Health Organisation. Other signatories invited to sign up on the day will include MEPs.
Among the recommendations is that international health care policies, such as policies on healthy ageing, long-term care and dementia, should be redeveloped and redrafted to include palliative care as an essential component.
Professor Sheila Payne of Lancaster University is chairing the day-long event next Wednesday October 15.
She commented: "Current health care is mainly focused on curing diseases and saving lives. Every health care professional should also have basic palliative skills and a paradigm shift is required across Europe to embed palliative care into standard health and social care - in particular in medical practice."
Curing diseases and saving lives has been considered as the main purpose of medicine, whereas supporting patients who have chronic conditions and those patients who will sadly die from their illness, has much less priority.
Palliative care improves the quality of life of patients facing life-threatening illness, through the prevention and relief of suffering by early identification and treatment. It can be delivered alongside curative treatment, and includes end-of-life or terminal care.
Ten recommendations have been set out for policy-and decision-makers to sign up to at the event to help improve quality of, and access to, palliative care in an age-friendly Europe. All the recommendations are based on scientific insights from the IMPACT and EUROIMPACT studies.

Referred to as the "2014 European Declaration on Palliative Care", more information can be found on the Palliative Care 2020 website, (URL below), with the opportunity for individuals to sign the declaration.
View more about the declaration by clicking here.
For more information, please contact Professor Sheila Payne.
A further article about this event can be viewed on the Romanian Viata Medicala website at the following address: Viata Medicala item
(If using the Chrome browser, you will be offered a translation of the text in your own language, if supported).
More support and information needed for carers on managing medication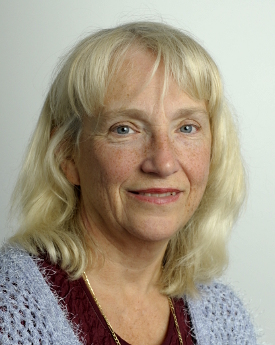 New research has revealed that family carers of terminally ill people do not have sufficient information and support about administering medication in the home.
The paper 'Managing end of life care medications at home' is the first to be published from the findings of the International Observatory on End of Life Care's Unpacking the home study. This study has been led by Professor Sheila Payne, (pictured above), at Lancaster University and funded by Marie Curie. It is the first time that in-depth research has been conducted into the responsibilities placed on people caring for someone with a terminal illness at home. This research is particularly relevant given the increasing focus of politicians to support more people to die at home.
For more information, read the Marie Curie Blog by clicking here.
Sheila Payne opens first Palliative Care Centre in Prague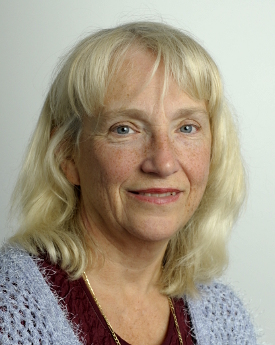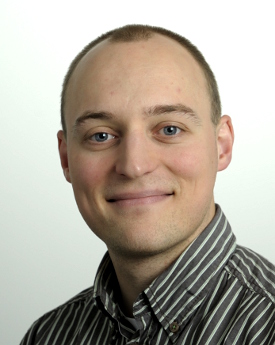 Professor Sheila Payne, (pictured left), from the International Observatory on End of Life Care (DHR) was invited to open the first ever Palliative Care Centre in Prague, Czech Republic on 2nd October 2014. The centre is funded by a charitable grant of a million Czech crowns and will undertake research and public engagement activities to improve end of life care. The Centre Director is Dr Martin Loucka, (pictured right), who recently obtained his PhD in the Division of Health Research, linked to the European Commission funded Euro Impact project.
CALL FOR PAPERS for a Special Edition of Palliative Medicine
A forthcoming special edition of Palliative Medicine will focus on integrated palliative care in the context of palliative care and end-of-life-care service delivery. Guest editors, Dr Jeroen Hasselaar, Co-ordinator, Best Practices in Integrated Palliative Care in Europe (InSup-C), Radboud University Medical Center, Nijmegen, The Netherlands, and Professor Sheila Payne, President of the European Association for Palliative Care, invite you to contribute a paper on this important topic.
If you are interested in submitting a paper for this special edition please click here for more information. Deadline for submissions is 30 March 2015.
Second successfully defended Viva this summer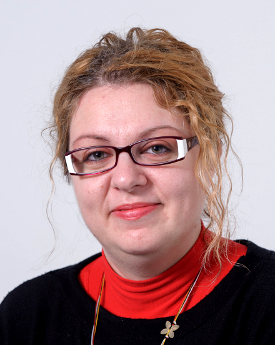 On the 24th July 2014, Evie Papavasiliou successfully defended her thesis at Lancaster University and was awarded a PhD. Evie, along with Martin Loucka, (below), has been with us since 2011, as both student and Research Associate within the team, studying as part of the Euro-Impact project.
Congratulations to Evie. A remarkable achievement!
Marian Peacock interviewed on BBC Radio 4 Programme 'Thinking Allowed' about 'Dying in Prison'

Main image: Laurie Taylor
Inset: Marian Peacock
Dr Marian Peacock was interviewed by Laurie Taylor for the BBC Radio 4 programme: Thinking Allowed.
Marian talked about the increasing numbers of elderly prisoners facing the possibility of ending their lives in jail.
You can read more about the on-going project that this interview arose from, "Both sides of the fence: using action research to improve end of life care for prisoners", by clicking here.
A podcast of the interview is available from the BBC Radio 4 pages at the following URL: http://www.bbc.co.uk/programmes/b0499dlh
50th Anniversary Lecture a success
On the 24th June, the International Observatory on End of Life Care held a public lecture to commemorate the 50th anniversary of Lancaster University, entitled "21st Century End of Life Care: A shared responsibility?"
We were delighted to welcome around 80 guests to the event from a wide range of backgrounds including members of the public, university staff and clinical colleagues. The purpose of the public lecture series was to examine the global, national and local challenges of providing good care at the end of life and how we can improve care to better meet the needs of patients, families and the local community.
The evening event played host to three speakers:
Dame Barbara Monroe, Chief Executive of St Christopher's Hospice, London
'Making sure everyone gets good care at the end of life - a shared responsibility?'
Dr Catherine Walshe, Director of the International Observatory on End of Life Care, Lancaster University
'Researching end of life care: providing evidence to improve care'
Sue McGraw, Chief Executive of St John's Hospice, Lancaster
'Past, present and future: securing a relevant future for hospice care in Lancaster'
The lectures sparked a insightful series of questions and answers which then continued on after the event as guests enjoyed discussion and debate whilst viewing the large collection of posters reflecting the current work of Observatory staff and students.
Viva successfully defended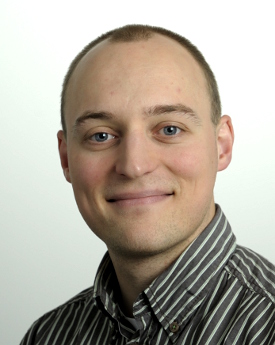 On the 19th June 2014, Martin Loucka successfully defended his thesis at Lancaster University and was awarded a PhD. Martin has been with us since 2011, as both student and Research Associate within the team.
Congratulations to Martin. An accolade well-deserved!
Promotion for Observatory staff member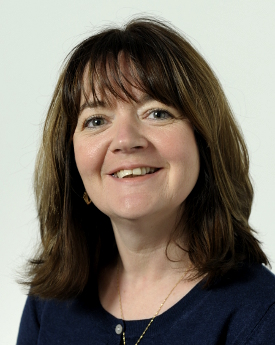 Further recognition for the excellent work carried out by Observatory staff extends to Dr Nancy Preston, who has been promoted to the post of Senior Lecturer within the Observatory with effect from 1st August 2014.
Observatory staff member awarded a personal chair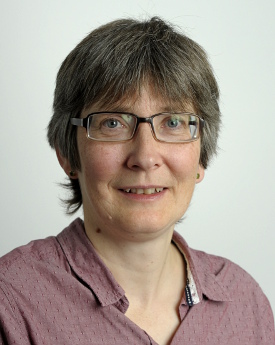 In recognition of her outstanding achievements within the Division of Health Research, Dr Katherine Froggatt, a Senior Lecturer in the Observatory, has been awarded a Personal Chair, with effect from 1st August 2014.
IOELC hosts a "Death Café" to mark Dying Matters Awareness Week
Staff from the IOELC led by Research Associate, Janet Rigby, hosted a Death Café in the foyer of the Furness Building. The event was one of a number in Lancaster marking Dying Matters Awareness Week.
Over two dozen people dropped in during the café to enjoy a hot drink, some cake, and the opportunity to chat about death and dying in a relaxed and informal gathering. Death Café aims to begin to break down taboos around discussing death, enabling people to consider their own wishes and how these might be communicated to those closest to them. There was an energetic buzz amongst the attendees.
We hope to repeat the café next year and perhaps alter the focus a little.
Watch this space!
Observatory student awarded prestigious scholarship
Martin Loucka has recently been awarded a Fulbright Schuman scholarship and he will spend 4 months at the National Palliative Care Research Center in New York from November 2014 to February 2015, working with Professor Sean Morrison at the leading centre for palliative care in the USA. Martin is submitting his PhD in the next few weeks and then he is returning back to the Czech Republic to start a palliative care research group at the 3rd Medical Faculty at Charles University in Prague.
The Observatory's 'Unpacking the Home' project to be discussed at Marie Curie Annual Palliative Care Research Conference.
On the 28th March 2014, Sheila Payne will be speaking at the Marie Curie Annual Palliative Care research Conference at the Royal Society of Medicine, London.
Focusing on palliative care in the community - making a difference in practice, Sheila has already contributed to their blog on the matter, entitled 'How we can better support carers through research', which can be viewed here.
Sheila will be speaking about the 'Unpacking the Home' study which explores the views of bereaved carers who have provided care for older people dying at home.
Comparing Effectiveness of Palliative Care for Elderly People in Long-Term Care Facilities in Europe (PACE)

Professor Sheila Payne (second from right) with her team: Dr Katherine Froggatt (left), Dr Jo Hockley (second from left) and Dr Hazel Morbey, at the launch of the new PACE research project.
Lancaster University is part of a new European research programme developing and testing ways to improve palliative care for older people in nursing homes.
International Observatory on End of Life Care (IOELC) were awarded £583k to run the UK research element of the study which encompasses two main activities - mapping current provision of palliative care in care homes and developing the training for care home staff.
More information about this project can be found at the following page:
http://www.lancaster.ac.uk/news/articles/2014/improving-palliative-care-in-nursing-homes-pan-europe/
UK hospices rely on volunteers to meet growing demand for palliative care

Observatory staff worked with researchers at the Marie Curie Palliative Care Research Unit, University College London Medical School, and the Institute for Volunteering Research on a new study, published in the Journal of Palliative Medicine, which provides a comprehensive picture of volunteer activity in specialist adult palliative care in the UK.
Professor Sheila Payne: "Their work contributes hugely to improving patient and family experiences by providing personal, compassionate and non-professionalised support".
For more information about this study, click here.