Welcome To My Dogs Website
I think my husband David had always wanted for us to get a dog although the time was never 'right', too busy with other stuff. When he judged the time was right he was subtle in his approach – buying me a new waterproof coat so 'we' could have long walks in the winter, up-dating my car for something 'newer' which just happened to be an estate car, dropping into the conversation that his colleague at work had a Springer spaniel, oh and the fact that she was going to have puppies.
The puppies were born in May 2010 and a selection of photographs were shared – 10 puppies how was poor Scott going to find homes for all those puppies – if he was struggling to home them all ...?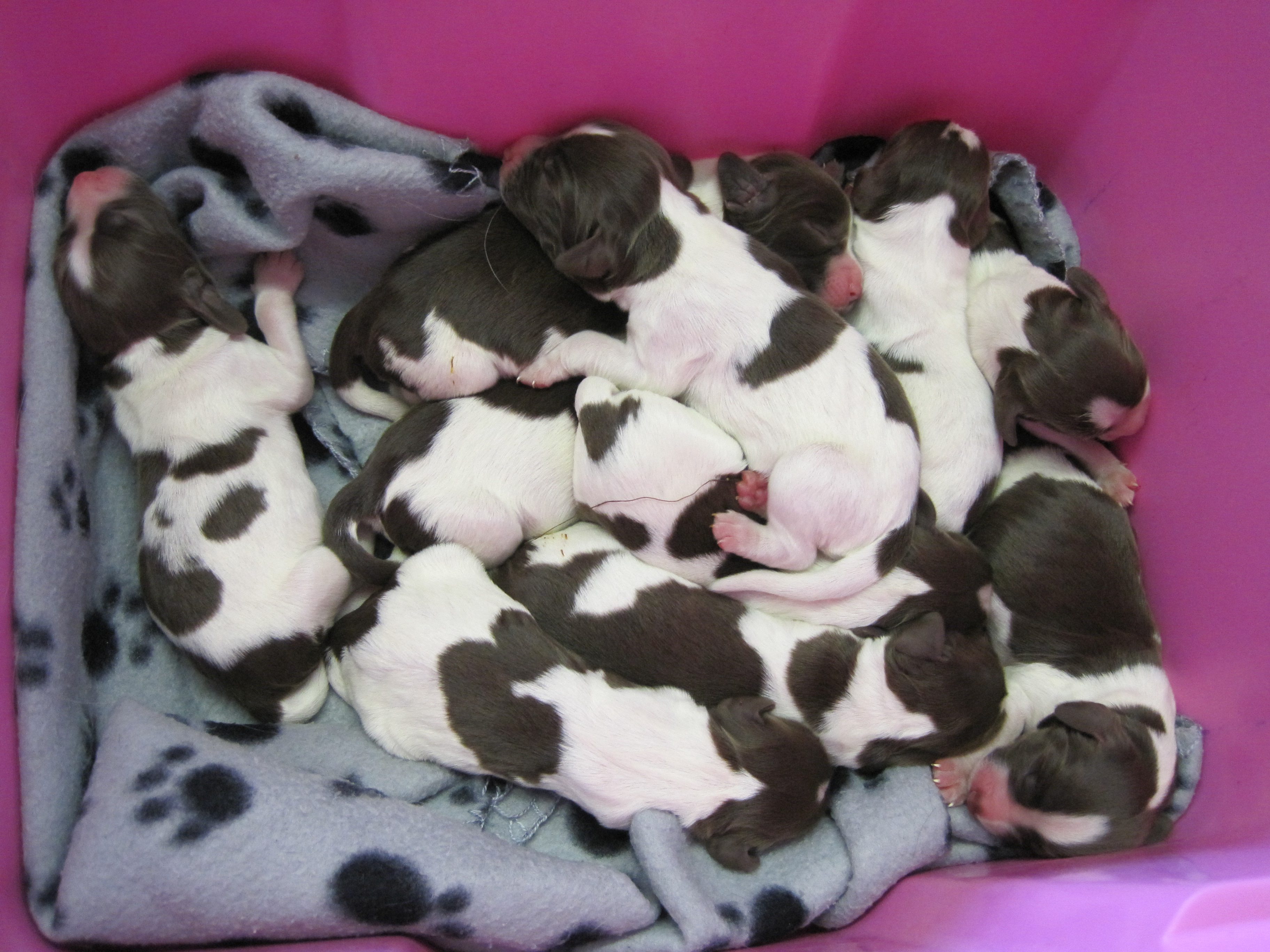 In Mid June I was invited for coffee at the home of Scott and Jo – just to see them, nothing to do with puppies. I remember sitting in their garden surrounded by puppies whilst Scott talked about each puppy – it's characteristics and habits, whether it had been sold or spoken for. Female puppies always go first, generally because people see the opportunity of breeding from them. My husband eyeing up the dog puppies kept picking up his choice and putting it on my knee! I quite liked the chubby puppy with the Woke face but no, the one with the long legs and independent attitude was the one for us. In order to fully convince me, my dear husband said the dog would be mine, and I could train him for whatever I wanted, how naive was I!
At the beginning of the summer vacation, when the puppies were 8 weeks old, Fairsnape Fella, or Jack as we called him, came into our lives.
For the first twelve months, I walked him every morning and every evening – rain and shine. I saw some of the most amazing sunrises and sunset. I joined a dog training club, learning the basics of sit, stay, come when called. David bought me a lovely new purple whistle and David trained Jack to obey commands from the whistle, sit, come back, left, right and go back. Jack was a calm and responsive dog, eager to please, a delight to be with, loved being outside and doing but equally, when the day was over, to sit in front of an open fire and cuddle up.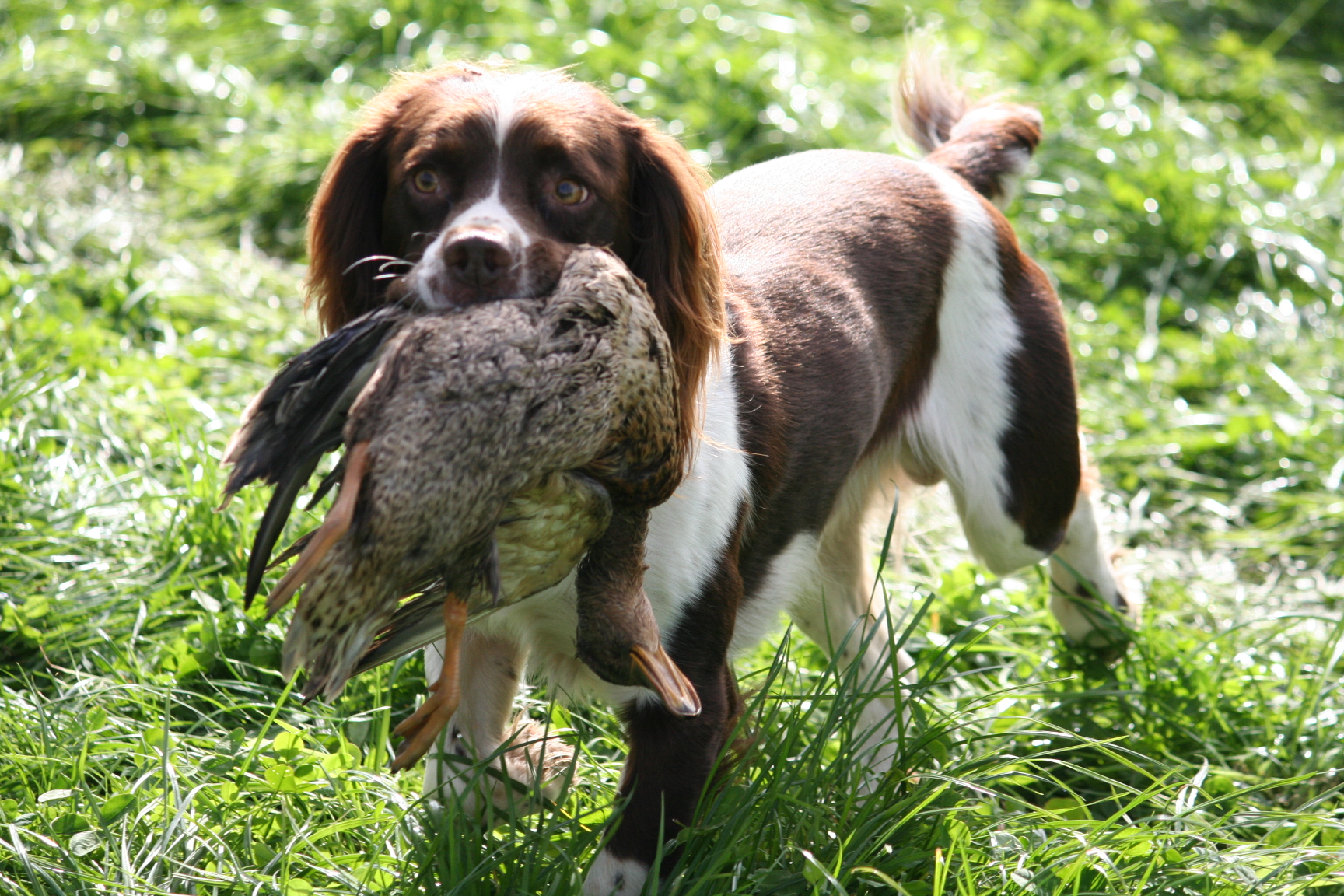 My husband began to take a keen interest in shooting, something that he had enjoyed in his youth, before we were married. His colleague, Scott, owner of Jack's mum, Bracken was involved with beating on a local shoot. David suggested that he might take Jack along to see if he had Bracken's natural flair for all things Spaniel. He did!