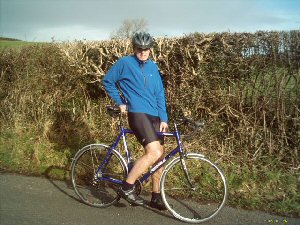 Participant and organizer of the extreme challenge,

Name: Ian Mercer 43 married with 2 children,

I have done 2 London Marathons, and 3 Yorkshire 3 peaks races, and lots of other fell and road races, but not much cycling experience hopefully John will help me through that part of the challenge.
We are raising money for coronary care who have helped family and friends out so much, this is great way to repay them for there excellent work and care. We have set a very tough challenge to hopefully grab peoples interest and get good support to help all the people worse off than ourselves.