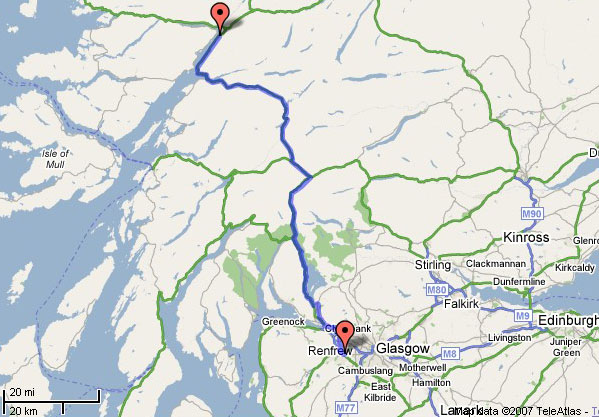 After coming down off Ben Nevis we change into our cycling gear and set off ,on the bicycles from Fort William, after 1hour we will start some hard climbing up from Glencoe over Rannoch moor approx 2000ft of climbs hopefully we should get some lovely views at the top.
And then we head south alongside Loch Lomond which should be beautiful, but with some tough terrain, from there we head on to Glasgow.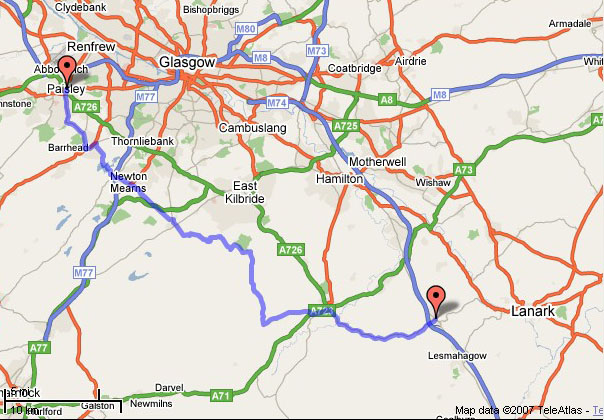 When we get close to Glasgow we go over Erskine bridge and cycle around Glasgow on the west side through Paisley, then we can avoid the heavy traffic in the city centre which would slow us down to much, from paisley we head south east towards the A74.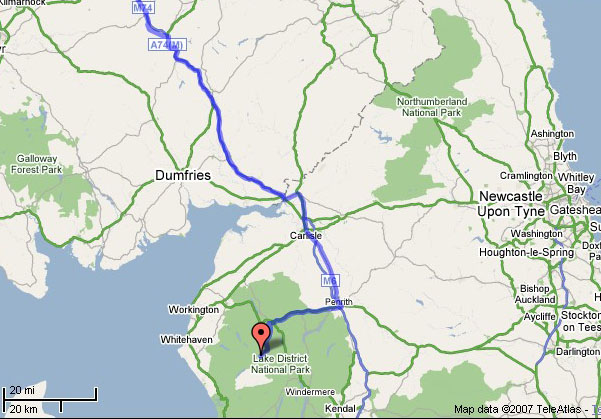 Along the A74 should be a lot quieter as most people use the M74 now, and hopefully it should be a bit flatter for some easier riding,
We go through Carlisle and onto Penrith where we turn west down to Keswick and then eventually Seathwaite where we start our next mountain Scafell Pike.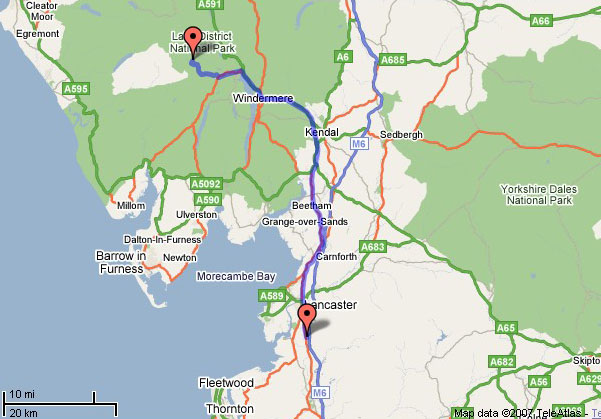 After coming down off Scafell Pike we get changed into our cycling gear and head off from Langdale down through the Lake District going east at Windermere towards Kendal and head south down the A6 on familiar roads, arriving in Lancaster to greet all the crowds of families friends and well wishers we hope.
When we have signed all the autographs we get on our merry way with a good boost after seeing our families, and carry on south down the A6 through what we think will be the worst part of the journey having to pass through a lot of Towns, like Preston, Chorley, Wigan and Warrington, and onto Chester, where hopefully it will not be as busy.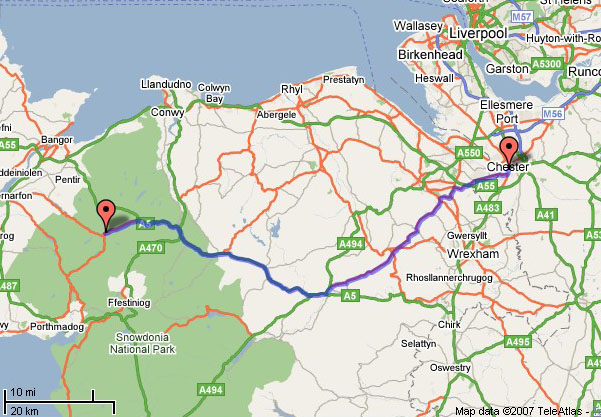 Once we have got through Chester, we head west towards our finish at Snowdon, it will be a lot quieter and more scenic, but the terrain will get harder again just to finish us off.
Our ride finishes at pen-y-pass and we start our climb up Snowdon if we have any legs or energy left.