International Opportunities for Lancaster students
Studying, working or volunteering abroad is one of the richest ways to add an international element to your Lancaster experience.
Most Lancaster undergraduate students have the opportunity to go abroad to study as part of their degree usually for a year and we now offer short term options in the summer. There are also work or volunteering opportunities if you prefer a different kind of experience.
Your period overseas does not extend the length of your degree programme and if you study abroad for a term or a year, the courses count towards your degree. Studying abroad can be a life changing experience:
You will grow in confidence and become more mature and independent;
You will develop a more sophisticated way of looking at the world and better understand your own cultural values and biases;
Employers are looking for graduates who have knowledge and experience of other cultures, can demonstrate flexibility and who have a global outlook. An overseas experience adds a distinctive element to your CV, helping you to stand out from other candidates.
Study Abroad
Lancaster has been successfully sending students to study abroad for over 40 years. As well as long-established exchange programmes with US universities, Lancaster also has agreements with universities in the EU (through the Erasmus Programme), Canada, Australia, New Zealand, Hong Kong, China, Thailand, Taiwan and Mexico.
Most students will spend a full academic year abroad at one of our partners. However, some Departments have a one term study abroad option.
You can find out more about applying to study abroad, costs and immigration information here.
Work Abroad
If you have a work placement element to your degree, you may be able to work abroad like Chris, who did his work placement in Spain. If you work abroad in the EU through the Erasmus Programme, grants are available to eligible students to help fund your placement.
The Centre for Enterprise, Employability and Careers can help you find paid and unpaid internships in the UK and around the world. Please contact your Department for further information.
Summer Programmes
Travel to Europe,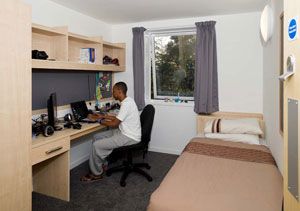 India, Malaysia or China and experience new cultures and values by participating in a Summer School. Many of these unique opportunities are managed at Lancaster by LUSU Involve. You will meet students from Lancaster partner universities around the world, work with leading business and government officials, and make positive impacts on the communities you visit.
The Management School also has short term opportunities at partners in Europe.
‌