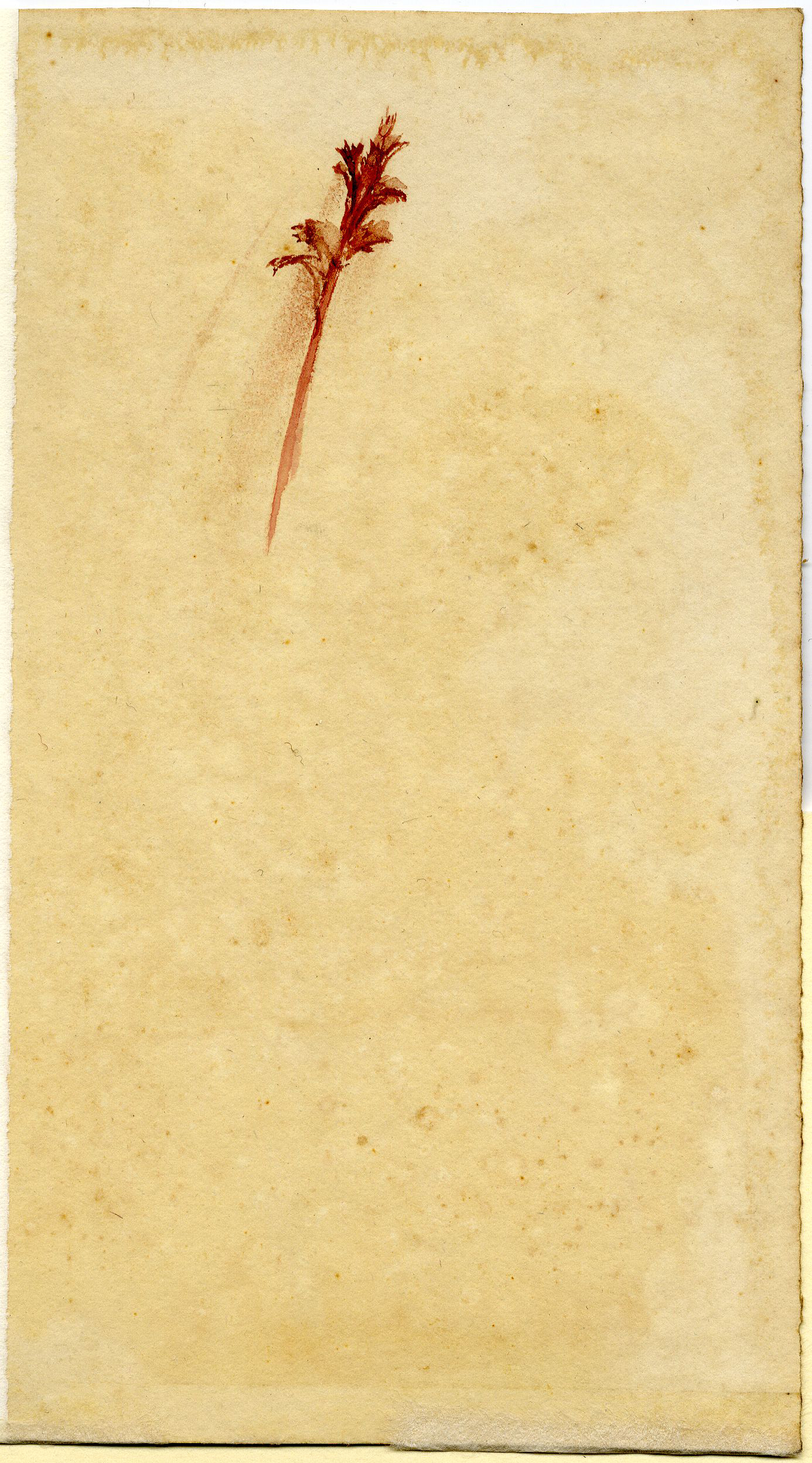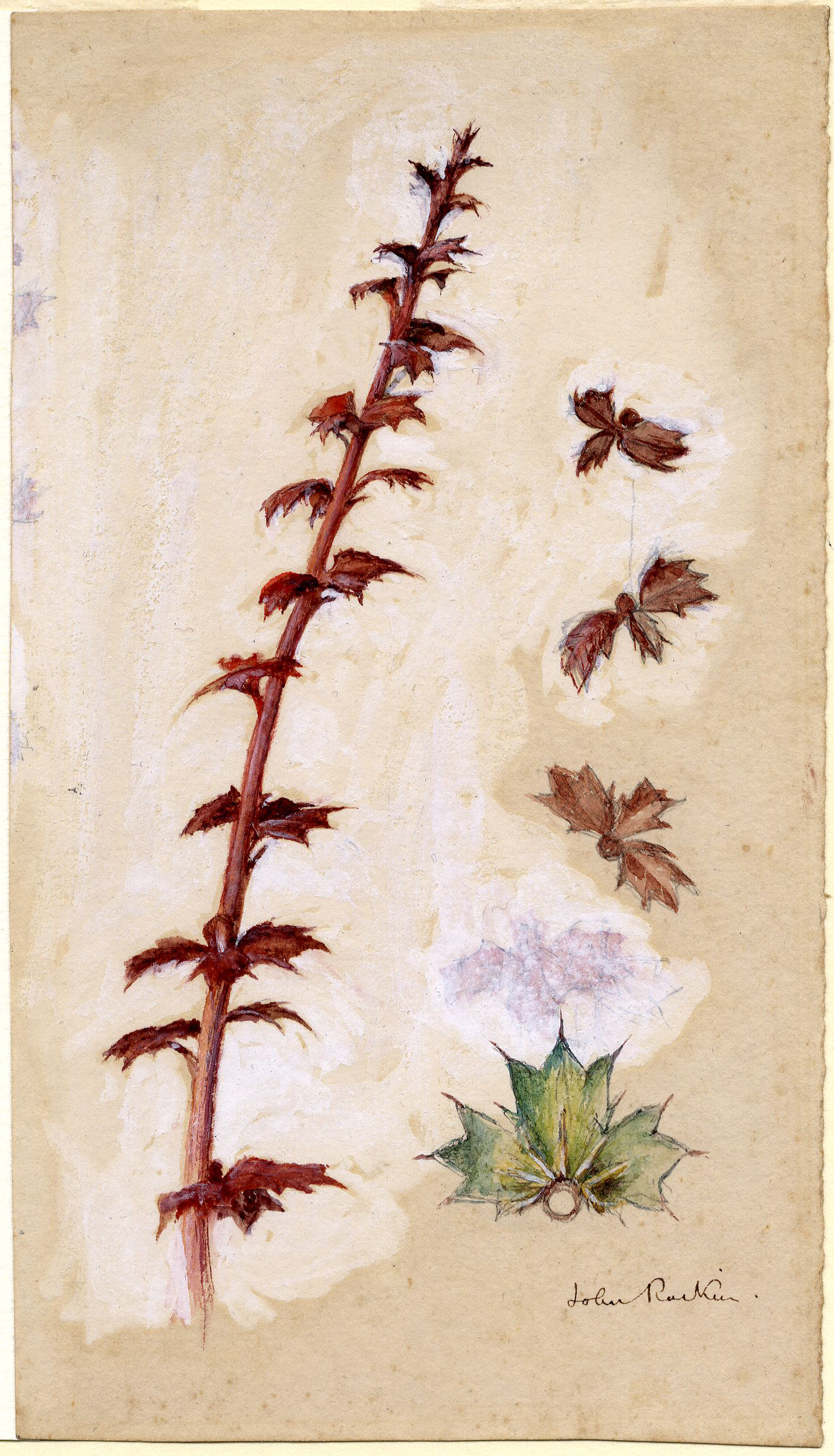 Ruskin, John (1819-1900)
Botanical Study - red stem with leaves and a green leaf
(Berberis darwinii)
8 X 4 6/10 in.
Pencil, watercolour and bodycolour
Inscribed in brown ink: John Ruskin
RF 1161
These sketches are probably of the tip of a young shoot of Darwin's Barberry (Berberis darwinii Hook.; Barberry family - Berberidaceae), or a hybrid of the same species, together with leaves at different stages of development. There are c.500+ species of Berberis, some deciduous and some evergreen, distributed across Europe, Asia, Africa and North and South America. Berberis darwinii is a medium-sized evergreen shrub native to Chile and Argentina. It was 'discovered' in 1835, by Charles Darwin, during the voyage of the Beagle and was introduced to England in 1849, by Charles Lobb, later being named by William Hooker in Darwin's honour.
The young growths of the species and hybrids are soft, sometimes tinged reddish purple, but soon harden, as shown by Ruskin. The leaves, which usually have 3 sharply pointed lobes at the tip, have a glossy upper surface when mature and are borne in groups of 3 to 5, subtended by sharp, 3-branched spines. The flowers, which appear from spring onwards, are bright orange, tinged with red and are borne in drooping clusters. The fruits are oval, purple-black berries which ripen during summer.
It is said that the berries of B. darwinii were once consumed as food by native Patagonian peoples. Since the 19th century, however, the species has been a popular garden plant in Europe and elsewhere, often used for hedging since its spines and leaves render it virtually impenetrable by both beasts and humans. In New Zealand it is regarded as an invasive alien.
This entry was researched and written by Professor David Ingram.