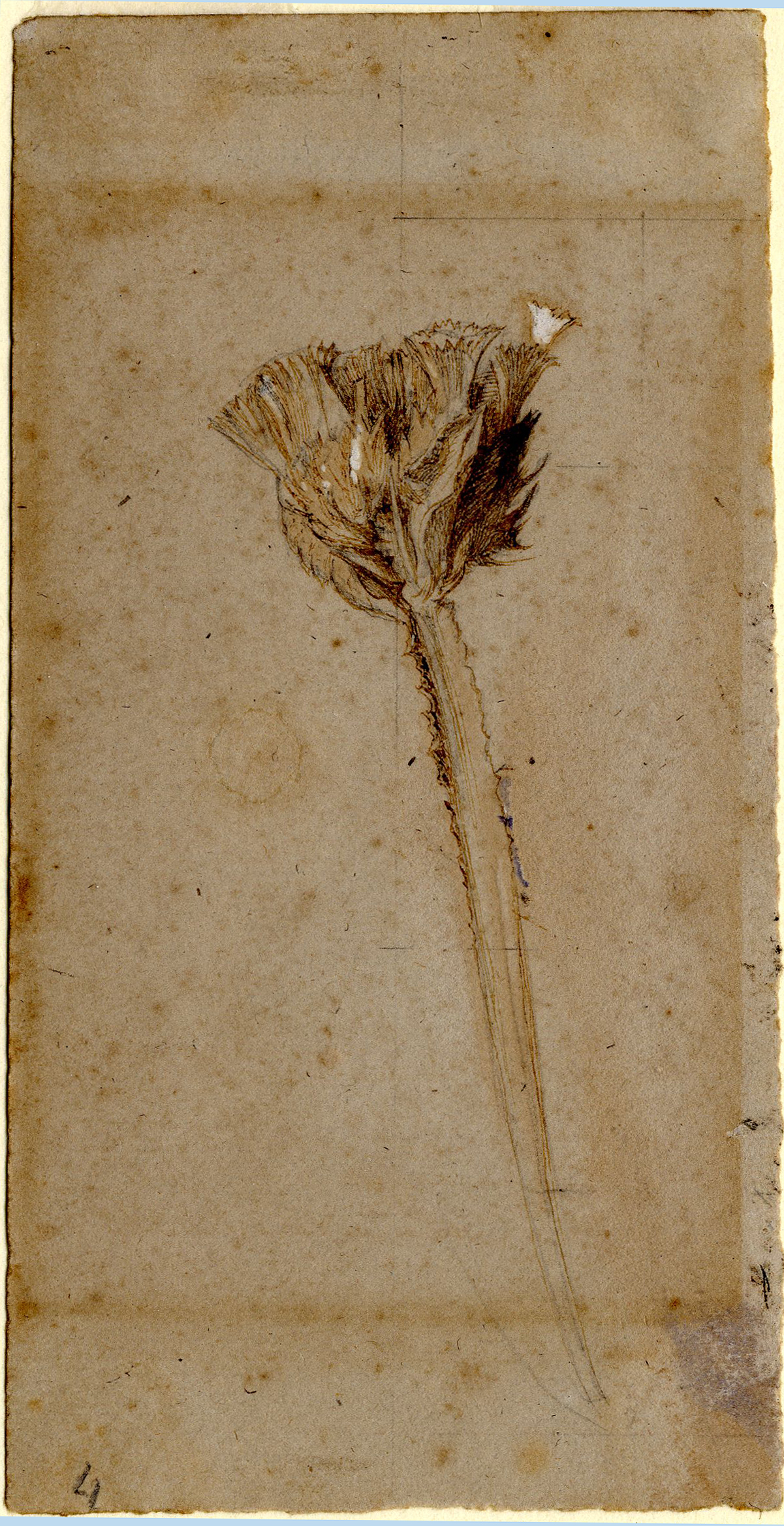 Ruskin, John (1819-1900)
Statice
Pencil, brown ink, ink wash and bodycolour on buff paper
10.3 x 6.3 cm
RF 1187
This fine drawing is of a member of the genus Limonium, formerly Statice, a member of the Thrift family (Plumbaginaceae), collectively known as Sea Lavenders. Four members of the genus grow wild in Britain, especially on salt-marshes and other coastal habitats. The plant drawn by Ruskin, however, with its angular, winged stem, is probably Winged Sea Lavender (Limonium [syn. Statice] sinuatum (L.) Mill.). This native of the Mediterranean region is often grown in gardens and is widely used by florists as an 'everlasting flower'. The green, winged stem is probably an ecological adaptation to maintain the area available for photosynthesis, even when the leaves are shrivelled or reduced, as often occurs in the salty, desiccating environment of coastal habitats.
An engraving of this species, by George Allen and possibly in part based on the present drawing, occurs as Plate XXVII of Proserpna, entitled 'States of Adversity'. (See also RF 1186)
This entry was researched and written by Professor David Ingram.