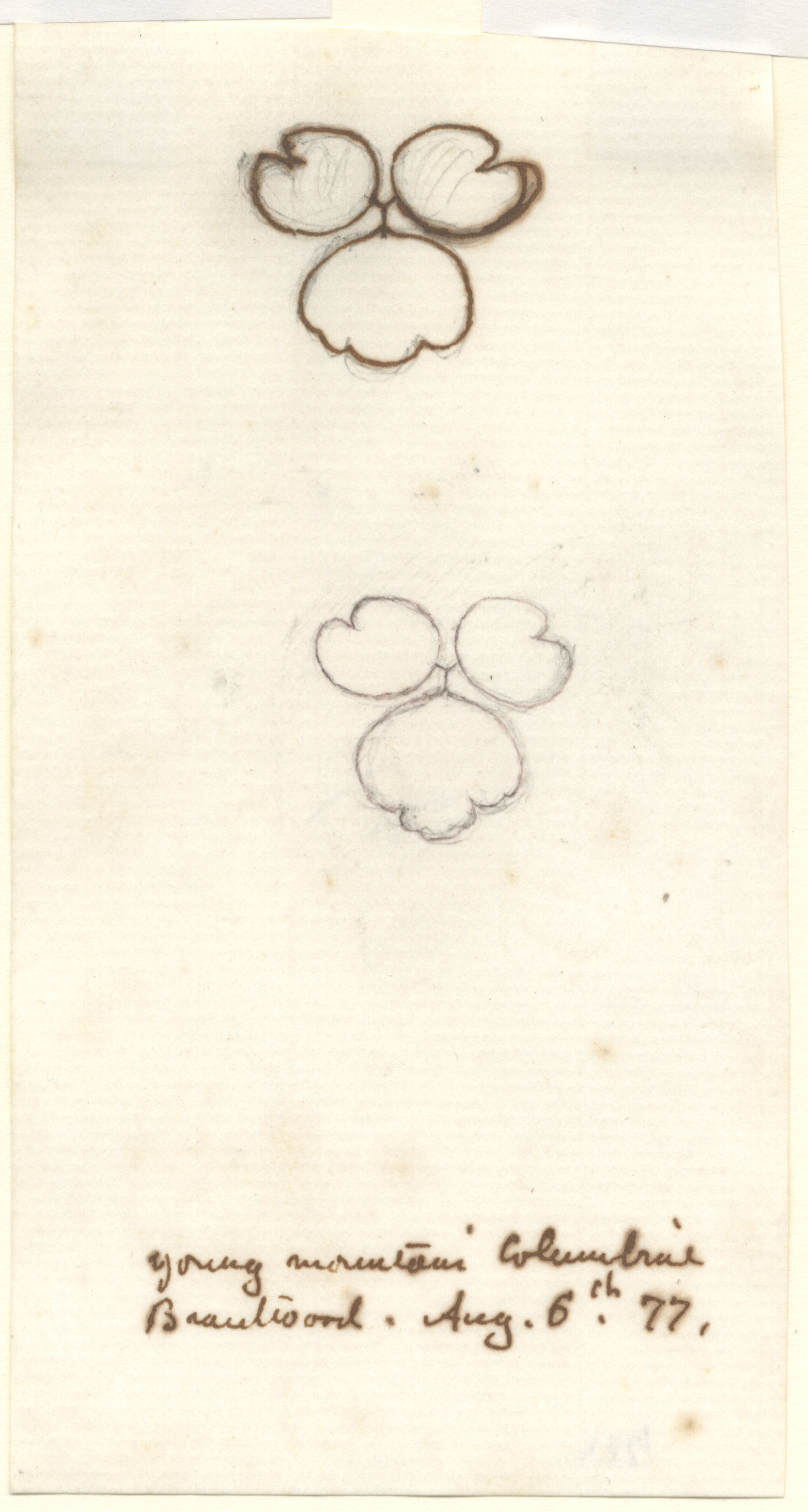 Ruskin John (1819-1900)
Young Mountain Columbine - Botanical Study, 1877 Aug 6
Ink
5 X 2 6/10 in.
Inscribed: Young mountain Columbine Brantwood Aug 6th 77

RF 1221
The drawing [RF 1221] mounted with Francesca dispersa and labelled Young mountain 'Columbine' Brantwood. Aug. 6th. 77 perfectly captures the shape of the seedling leaves of Common Columbine (Aquilegia vulgaris L.; Buttercup family – Ranunculaceae), sometimes picturesquely referred to as Grandmother's Night-cap.
This entry was researched and written by Professor David Ingram.