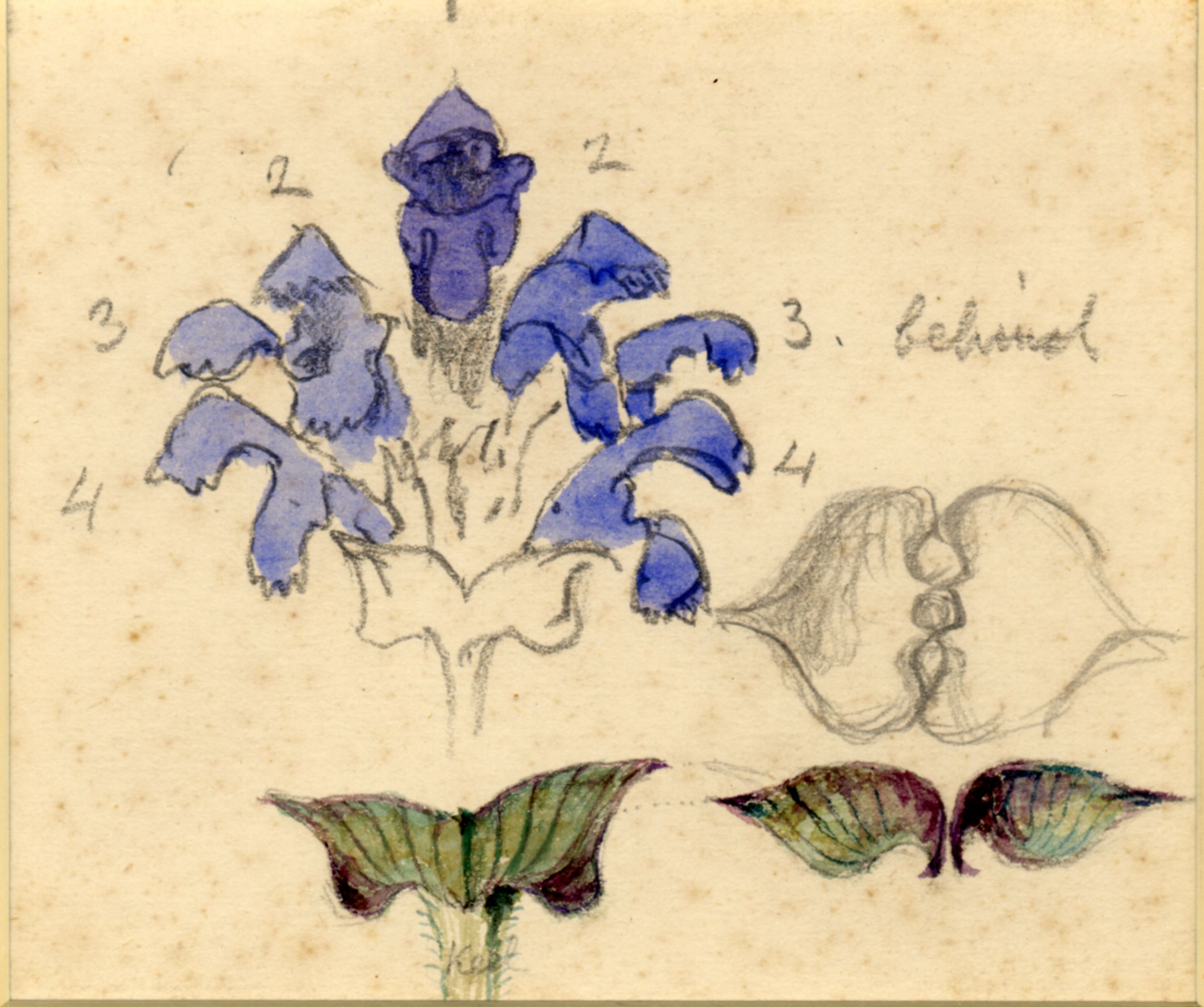 Ruskin, John (1819-1900)
Flower studies; Prunella vulgaris (Common Self-Heal).
15.5 x 10.5 cm
Inscribed in pencil with numbers and 'behind'
RF 1278
There is a chapter on this plant (Prunella vulgaris, which Ruskin called 'Brunella') in Vol. II, Chapter V of Proserpina (1882). Ruskin described a carpet of wild flowers seen at Yewdale in August 1876: "first the most precious brown, touched with gold and dark green; then russet lines over this, and finally the blue of the Brunella to subdue the glow, and yet perfect it"

These sketches are of complete and dissected flower heads of the native grassland plant, Self-heal (Prunella vulgaris L.), a member of the Deadnettle family (Lamiaceae), a family written about extensively by Ruskin in Proserpina
See also RF 1270
This entry was researched and written by Professor David Ingram.