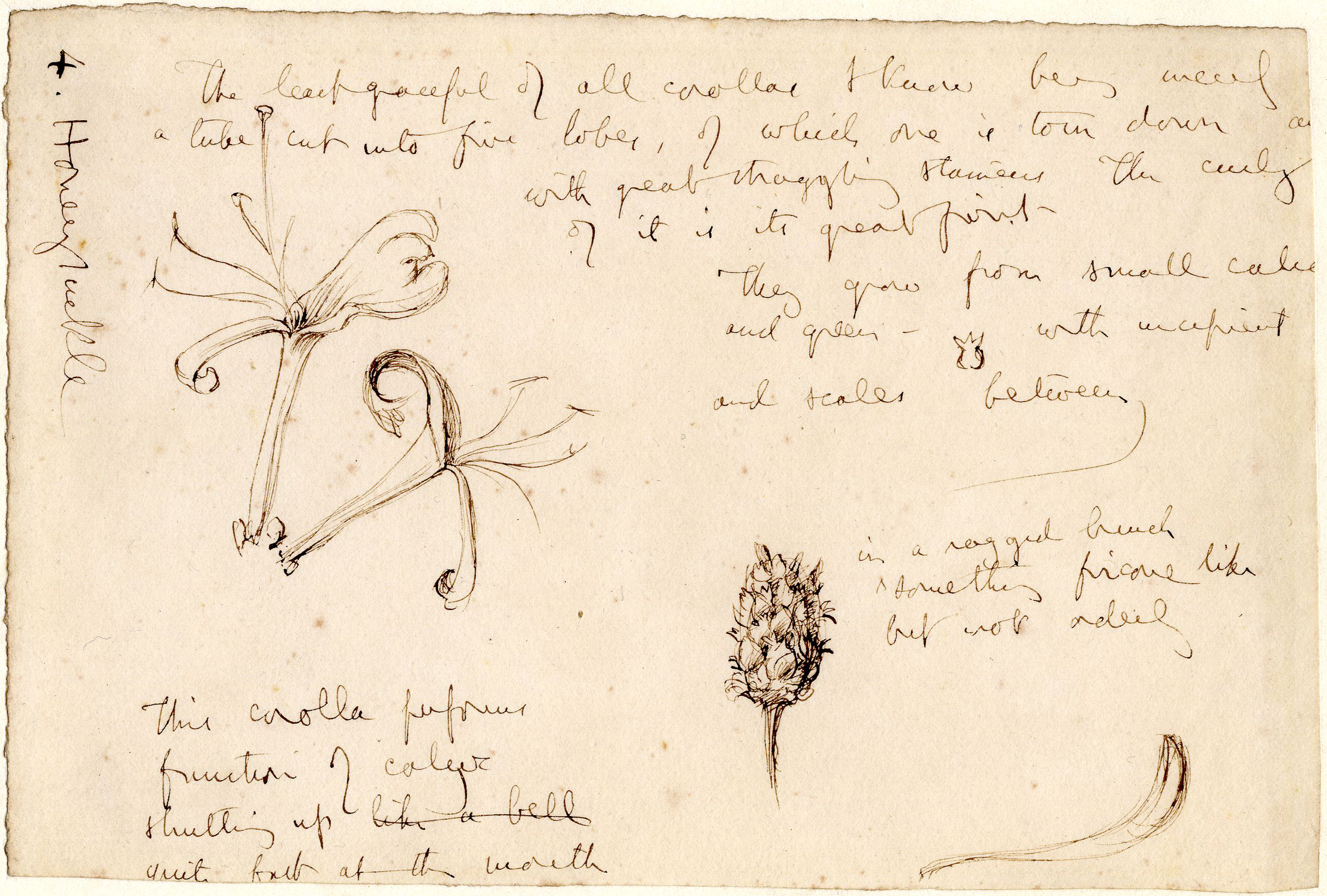 Ruskin, John (1819-1900)
Honeysuckle
5 3/10 X 8 in.
Pen and brown ink
RF 1319
Inscribed, in brown ink: 4. Honeysuckle / The least graceful of all corolla I know being merely a tube cut into five lobes, of which one is torn down a [?] with great straggling stamens then curly [?] of it is it's great point. They grow from small cali[ces] and green - with incipient and scales between in a ragged bunch something fircone like but not orderly / This corolla performs function of calyx shutting up like a bell quite fat at the mouth
This is a drawing of the woody, twining (to the right) climber, Honeysuckle (Lonicera periclymenum L.; Honeysuckle family - Caprifoliaceae). The Flora of Cumbria entry for this species reads as follows:
Lonicera periclymenum L. Honeysuckle
Very common in the lowlands but thinning out noticeably in the east. This is essentially a woodland plant, present in almost all except the wettest types of deciduous woodland but probably most familiar scrambling over old hedges. It occurs also in the fells on sheltered, moist rock ledges, associated with Geranium sylvaticum, Heracleum and Anthriscus sylvestris.
Alt. limit: 610 m, Fairfield (36.10) and Piers Gill, Scafell Pike (20.08)
This entry was researched and written by Professor David Ingram.