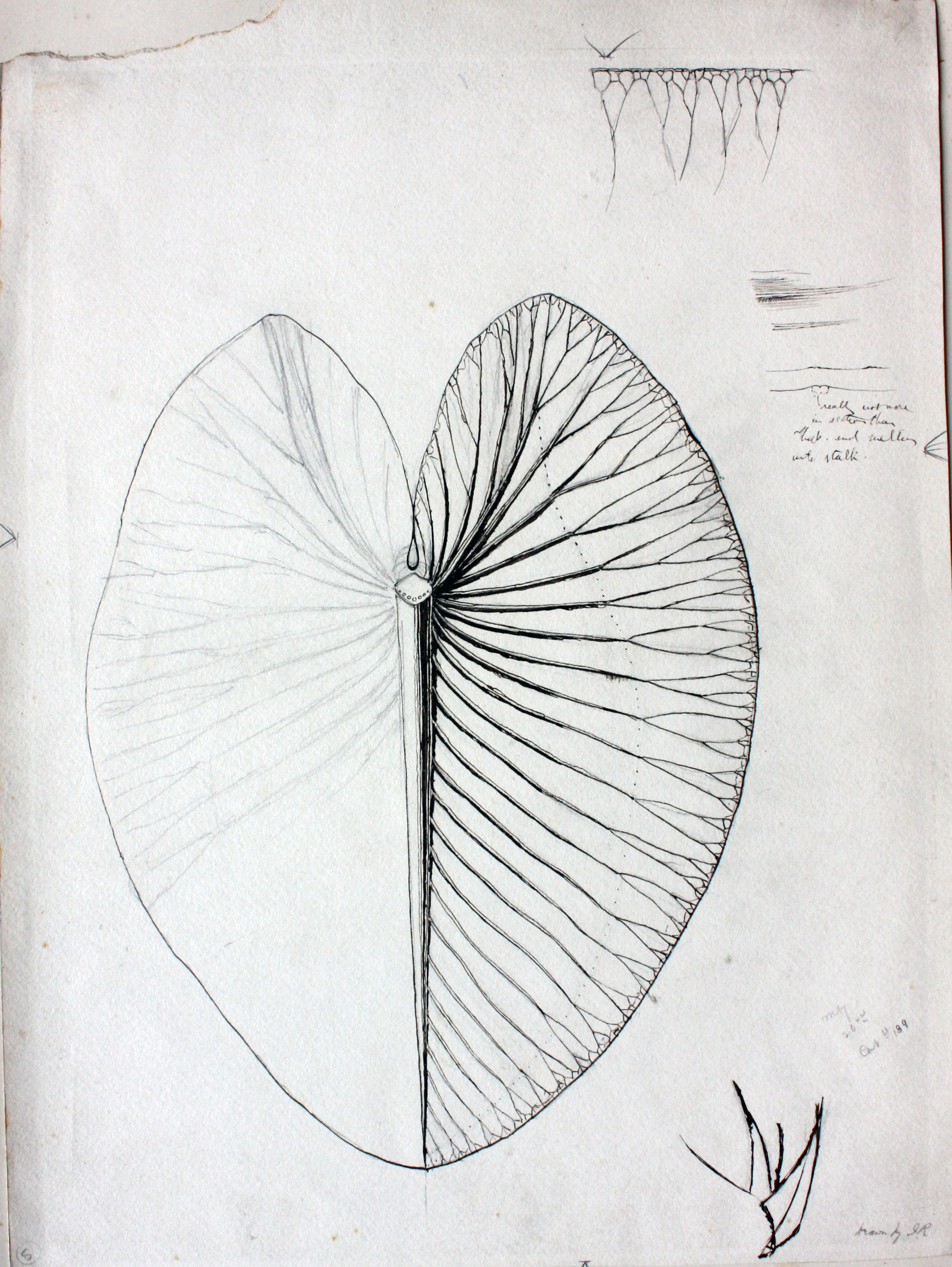 Ruskin, John (1819-1900)
Water Lily Leaf
17 1/4 X 12 3/4 in.
Pencil, pen and black ink
Inscribed: "really not more in section than...."
RF 1348
This beautiful anatomical drawing shows the pattern of venation on the underside of the large, floating leaf of the wild Yellow Water Lily or Brandy Bottle (Nuphar lutea (L.) Sm.;Water Lily family - Nymphaceae).
Ruskin wrote in Proserpina of the Water Lily leaf, as follows:
"Brantwood, Easter Day, 1875...the water-lily and water - ranunculus leaves, and such others, are to the orders of earth-loving leaves what ducks and swans are to birds; (the swan is the water-lily of birds;) they are swimming leaves; not properly water-creatures, or able to live under water like fish, (unless when dormant), but just like birds that pass their lives on the surface of the waves - though they must breath in the air.
And these natant leaves, as they lie on the water surface, do not want strong ribs to carry them, but have very delicate ones beautifully branching into the orbed space, to keep the tissue nice and flat".
This entry was researched and written by Professor David Ingram.