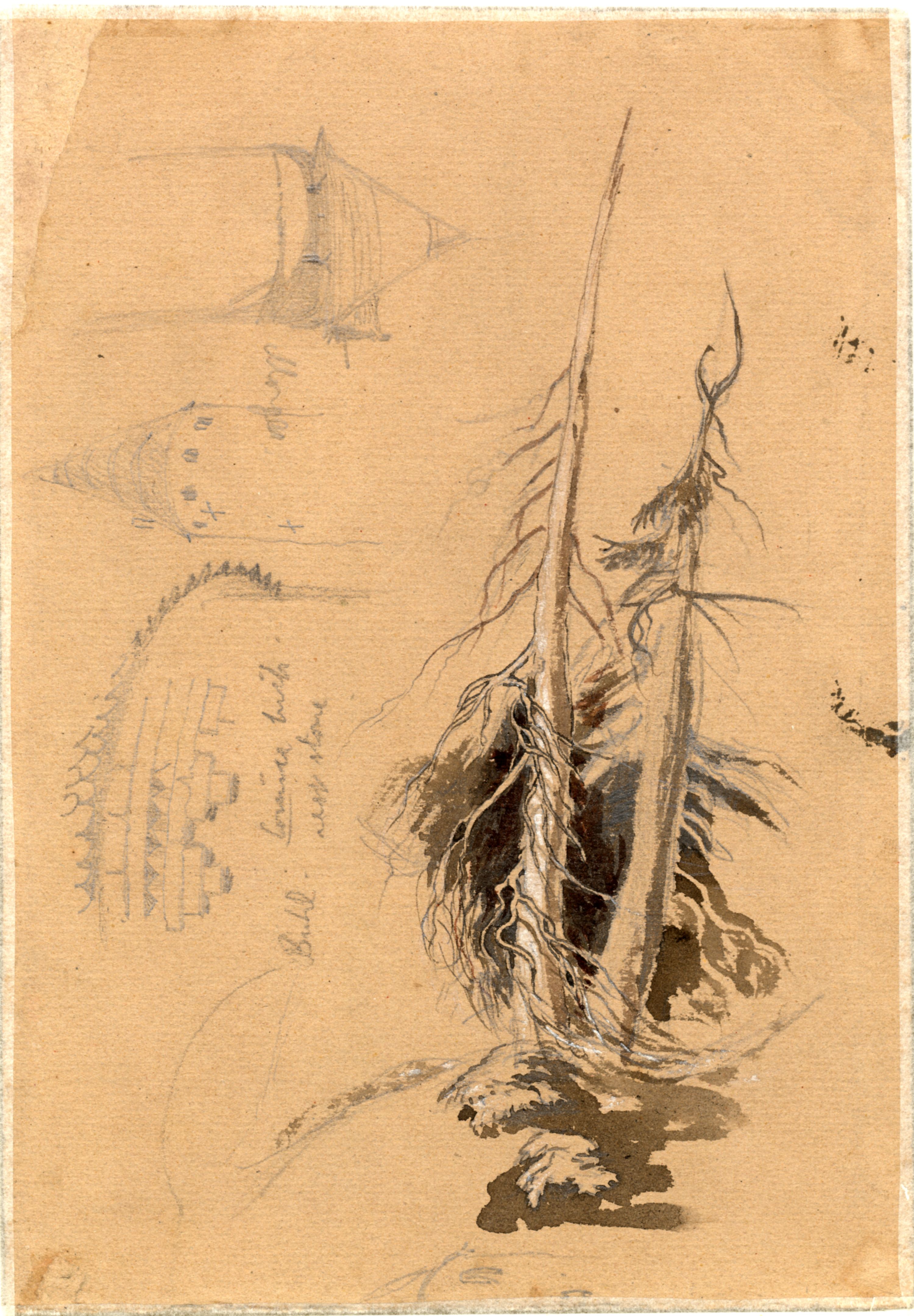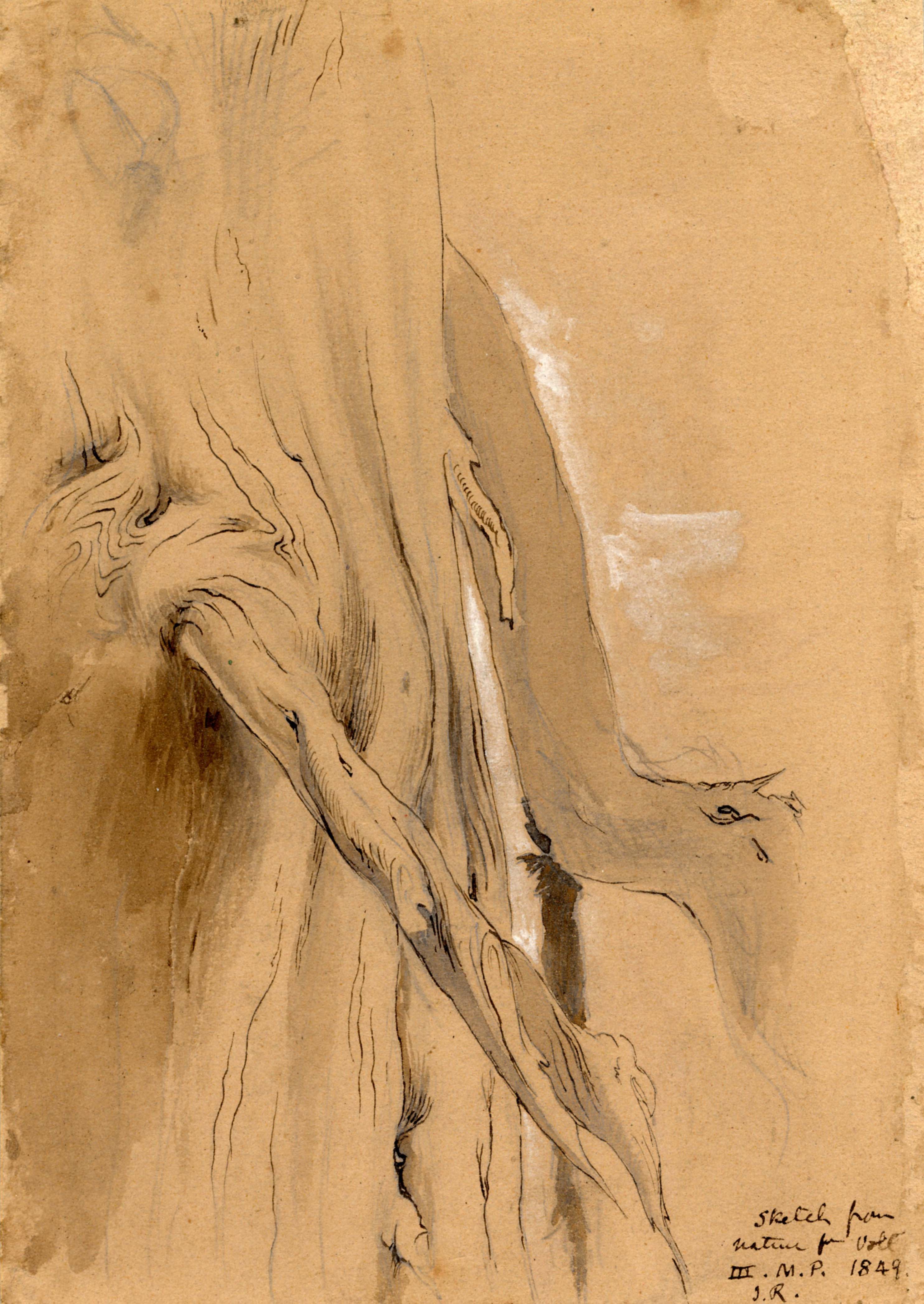 Ruskin, John (1819-1900)
Strength of old pine 1849
Verso: studies of pine trees (pen and ink) and towers (pencil)
Pencil, black ink, ink wash and bodycolour on buff paper
18 x 12.7 cm
Inscribed in black ink: Sketch from nature for Vol III. M.P. 1849 J.R.
RF 1438
As noted by Ruskin, this was engraved (by J.H. Le Keux) as Plate 3 in volume III of Modern Painters, published in 1856. As part of an argument in the chapter entitled 'Finish,' Ruskin uses it as an example of how to draw faithfully from nature. "First, I say that the whole trunk is dark, as compared with the distant sky. Secondly, I say that it is rounded by gradations of shadow, in the various forms shown. And, lastly, I say that (this being a bit of old pine stripped by storm of its bark) the wood is fissured in certain directions, showing its grain, or muscle, seen in complicated contortions at the insertion of the arm and elsewhere. (5.159)
The date given by Ruskin may suggest that the drawing was made in 1849 in Switzerland.
This venerable tree is clearly very dead, making identification extremely difficult. A sketch on the obverse side of the study, however, provides context and taken together with 'Strength of old pine', suggests that the overall shape of the living tree may have been upright, tall and pyramidal, with drooping branches, a description which could fit either Norway Spruce (Picea abies (L.) Karsten) or Larch (Larix decidua Miller; syn. L. europaea). Both are members of the Pine family (Pinacaeae) and grow at high altitudes in northern Europe.
This entry was researched and written by Professor David Ingram.