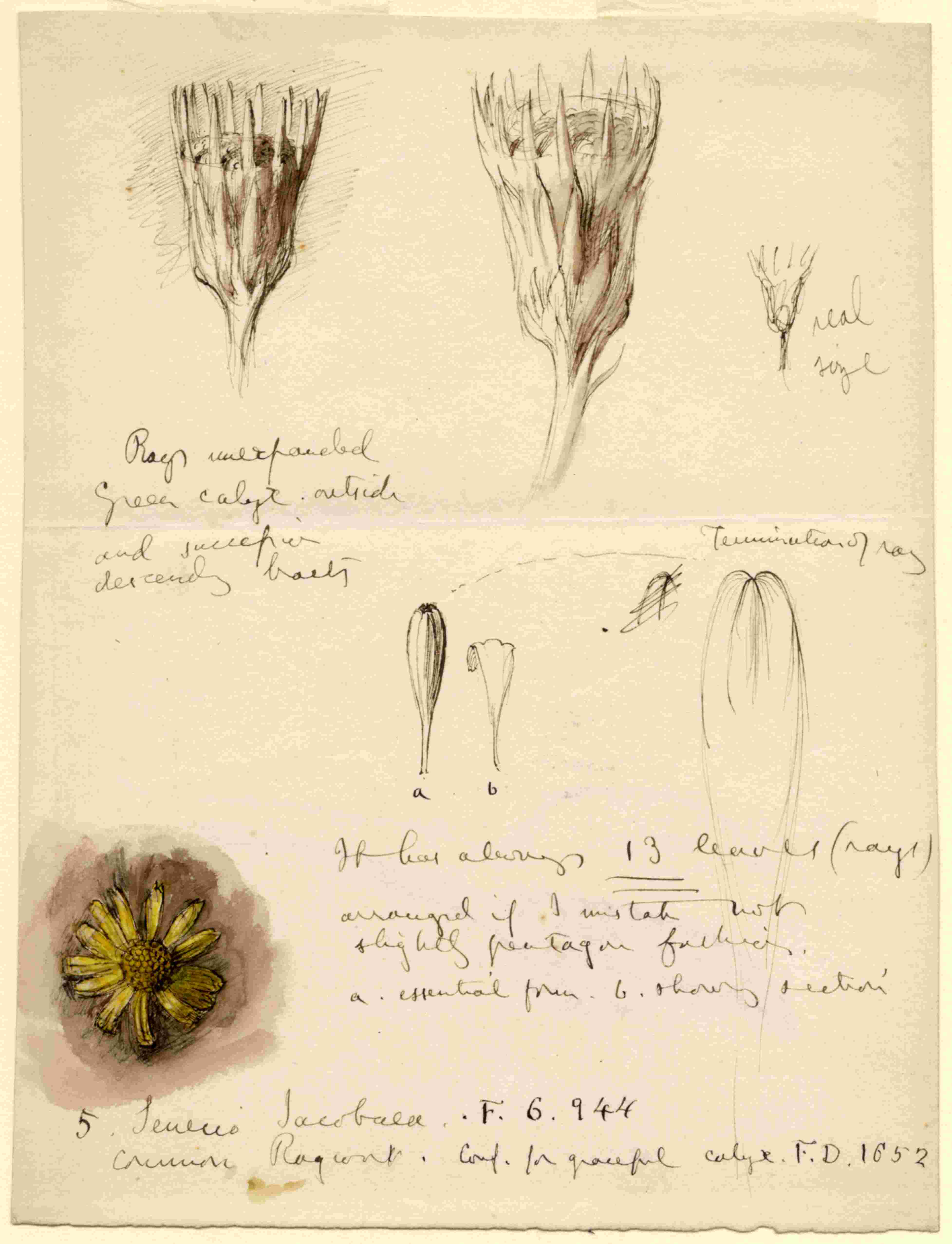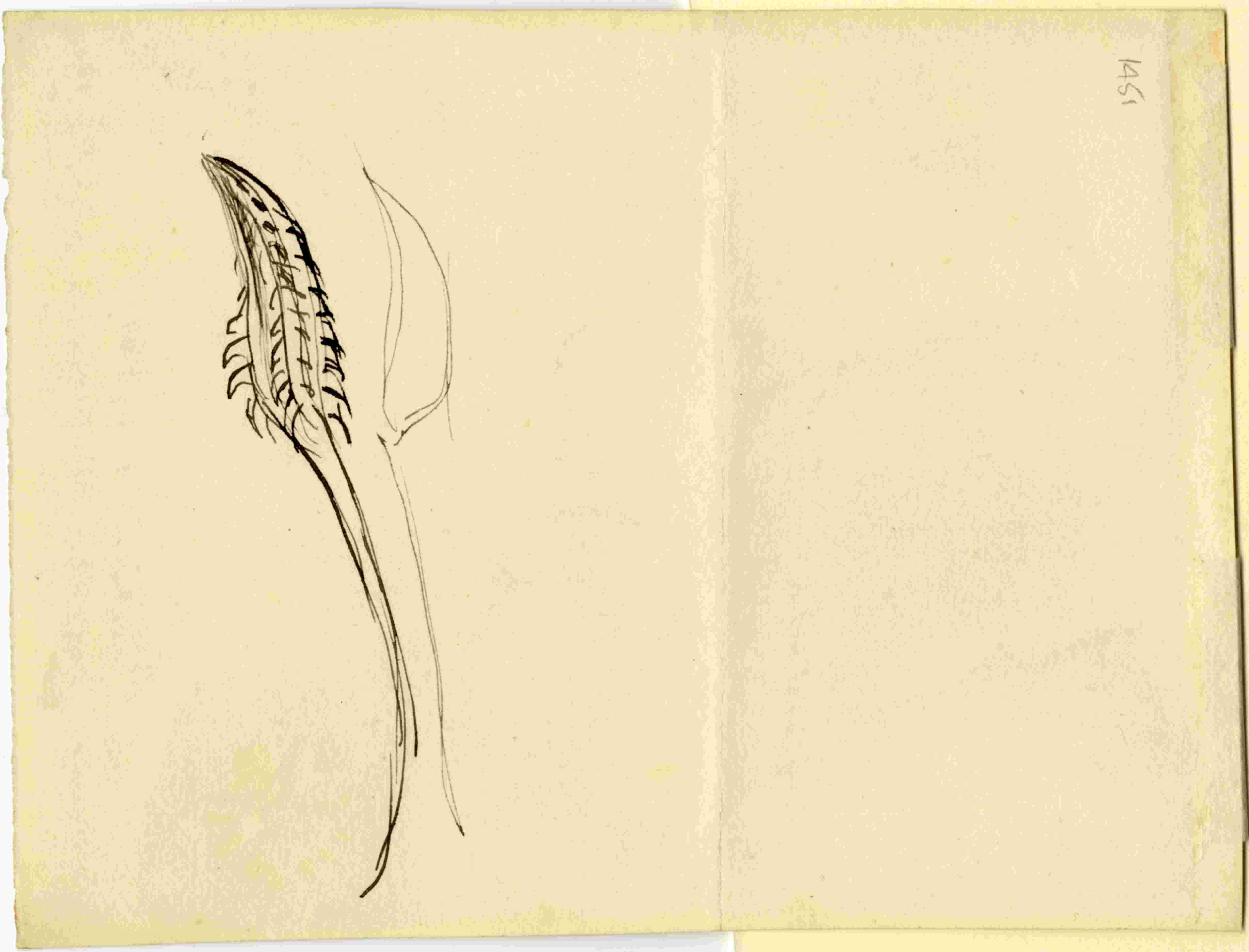 Ruskin, John (1819-1900)
Common Ragwort (Senecio jacobaea)
8 3/10 X 6 4/10 in.
Ink and watercolour
Inscribed in ink: 5 Senecio Jacobaea F. 6. 944 / Common Ragwort. Comp. for graceful calyx F. D. 1652 and with notes in ink: It has always 13 leaves (rays) / arranged if I mistake not / slightly pentagon fashion
RF 1451
An example of Ruskin's close observation of even the commonest plant (the ragwort is now widely regarded as a pernicious weed). He notes its "graceful calyx" and an apparent peculiarity of its always producing thirteen petals. The comparative reference is to a plate in Florae Danicae.
The Flora of Cumbria entry for this species, which is a member of the Daisy family –Asteraceae), reads as follows;
Senecio jacobaea L. Ragwort
Very common in the lowlands occurring in course grassland, on roadside verges and railwaysides, also on waste ground and particularly as a weed of old neglected pastures where the ungrazed stems, unpalatable except to the caterpillars of the cinnabar moth (Tyria jacobaeae), are a familiar sight. Although avoided by cattle it is eaten by sheep. Rather surprisingly there are still a number of lowland tetrads in which it has not been found. On the coasts it is an important species of old sand-dunes, its numbers fluctuating from year to year depending on rainfall. Probably nowhere is it more abundant and impressive that at the South End of Walney Island (2.6s) where the dunes, with their rabbit warren and gull colonies, are converted to a sea of yellow in late summer. There are also records from some of the lower crags, for example Dod Crag, Castlerigg Fell (28.20)
Alt. limit: 560 m. Tynehead Fell (76.34)
This entry was researched and written by Professor David Ingram.