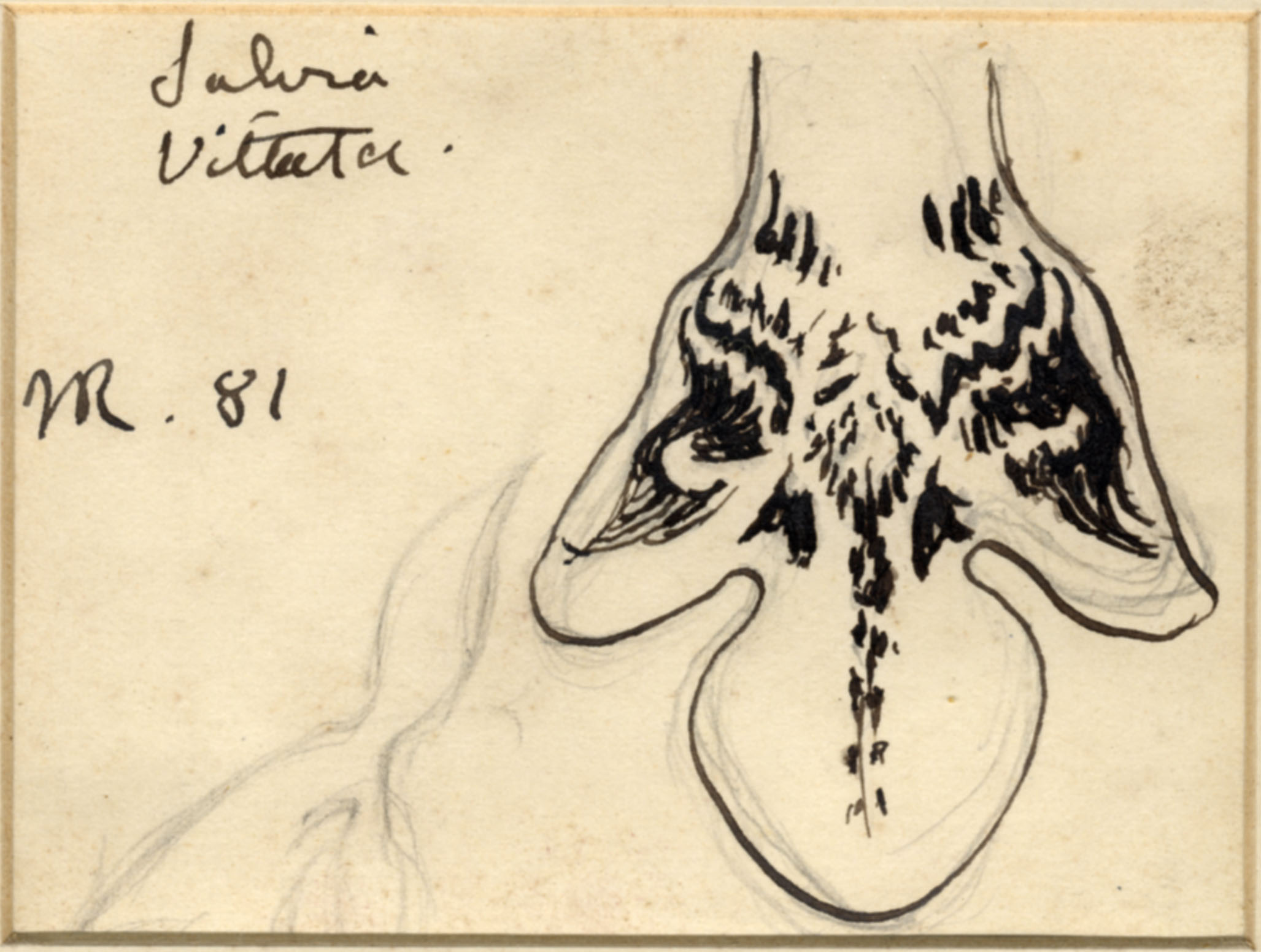 Ruskin, John (1819-1900)
Salvia 1881.
Inscribed Salvia Vittata. JR. 81
2 7/10 X 3 1/2 in.
Pencil and black ink
RF 1485
This shows the lower part of the flower of one of the many blue-flowered members of the Deadnettle family (Lamiaceae). It does not seem to be a Salvia species as the central lobe of the lower part of the flower of this genus is normally indented. The species name "vittata" does not exist.
The two drawings of Prunella were incorporated (with modifications) into Plate XII, Menthae, of Part IX of Proserpina, published in 1885. The drawing "Salvia vittata" became Fig. 37 in the same volume.
This entry was researched and written by Professor David Ingram.