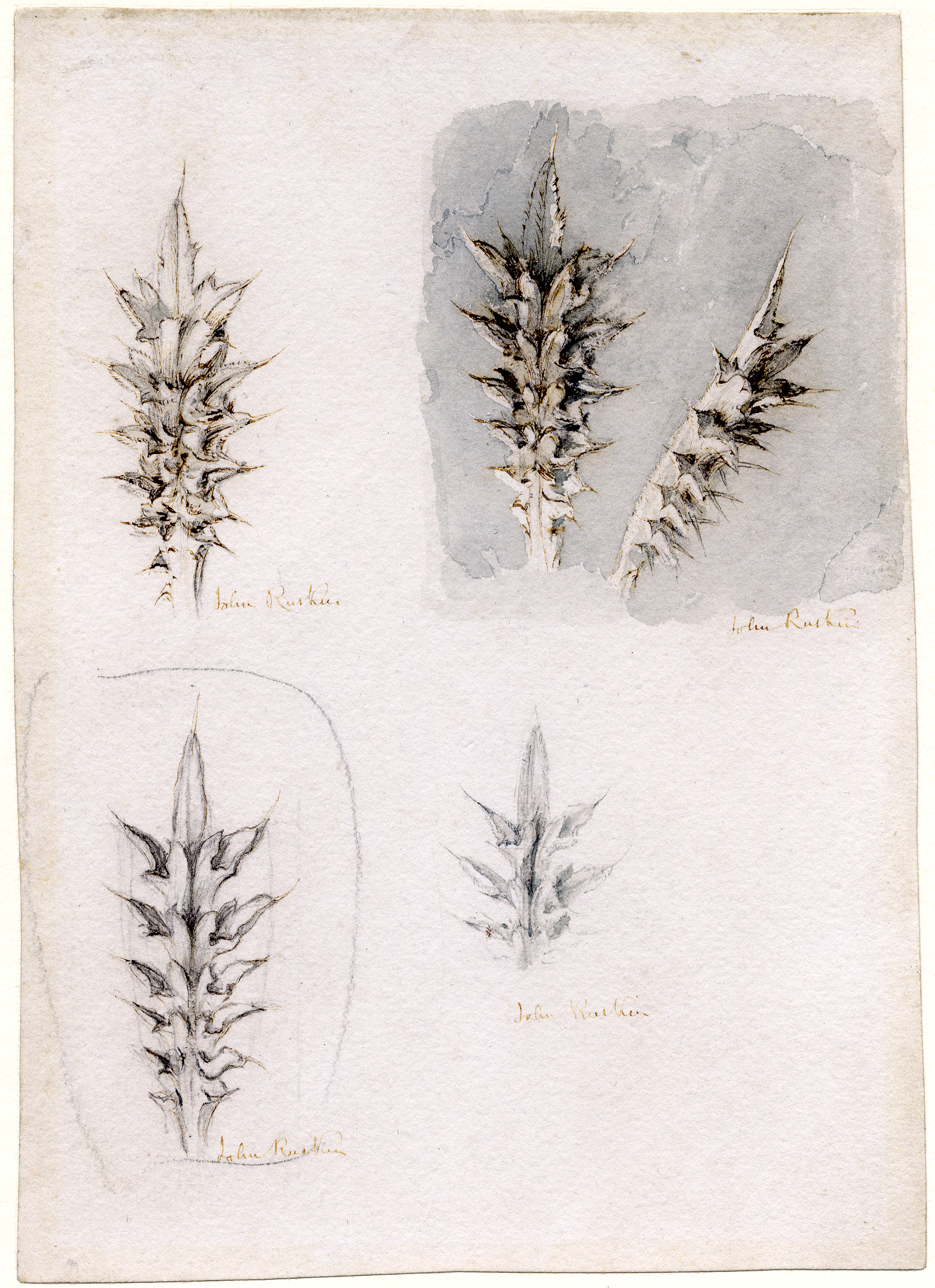 Ruskin, John (1819-1900)
Thistles 1879
Pencil, brown ink, ink wash and bodycolour on buff paper
21.8 x 15.5 cm
Inscribed in brown ink: John Ruskin
RF 1545
The drawing at lower left was engraved for the central part of Plate III in Proserpina, where thistles and thorns are associated with adversity and distress: such plants "prick our fingers when we touch them; for they are not at all meant to be touched, but admired" (25.287).
These leaves are probably also of Marsh Thistle (Cirsium palustre (L.) Scop.; Daisy family - Asteraceae).
This entry was researched and written by Professor David Ingram.