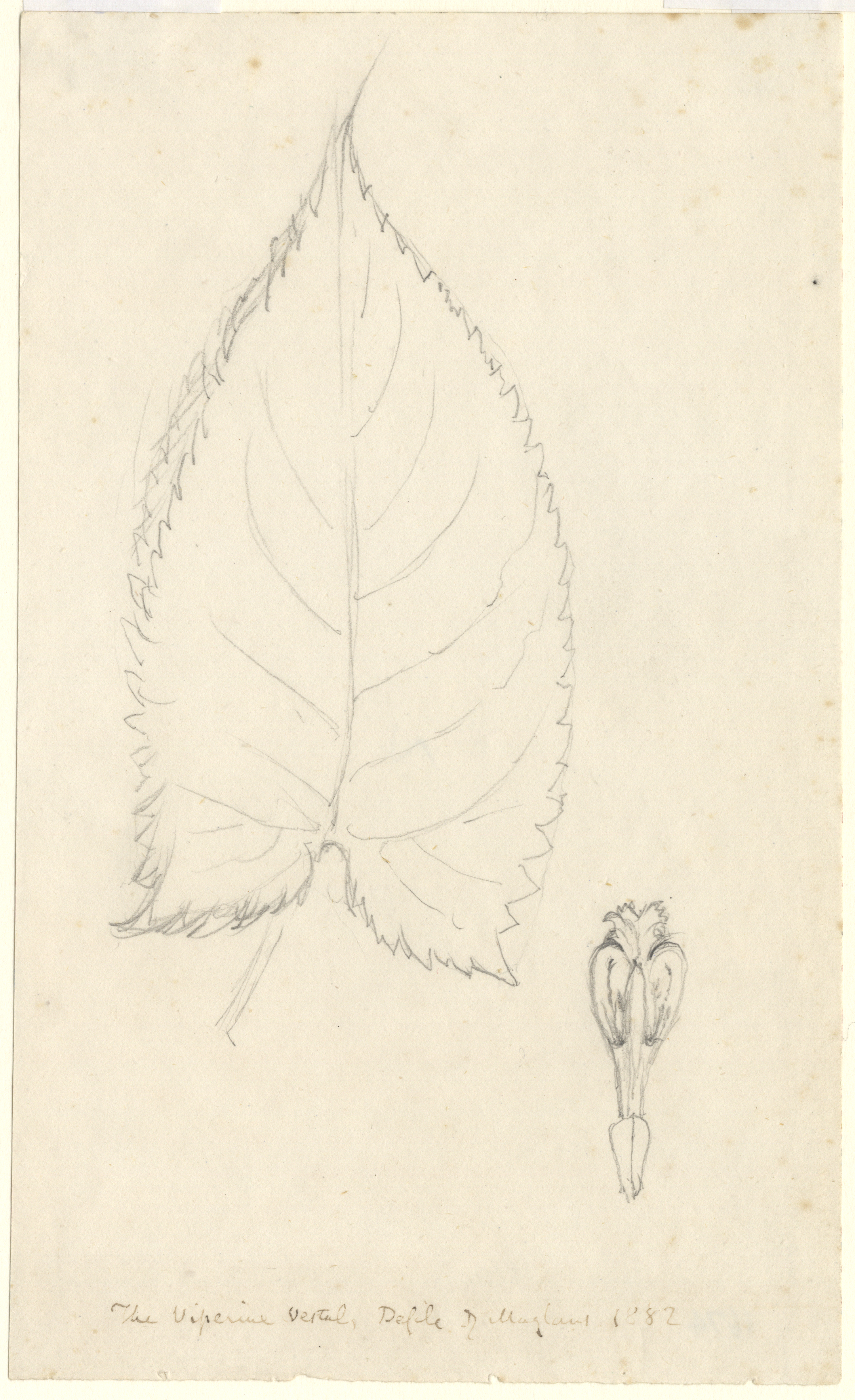 Ruskin, John (1819-1900)
Viperine Vestal
Pencil
20. 4 x 12.5 cm
Inscribed in brown ink: The Viperine Vestal Defile of Maglans 1882
RF 1674
This is a leaf of Jupiter's Distaff (syn. Sticky Sage; Salvia glutinosa L.), a large, yellow-flowered, stickily-hairy member of the Deadnettle family (Lamiaceae) and was presumably drawn in situ in the Defile of Maglans, a valley in the French Alps.
'Vestal' is Ruskin's name for the family Lamiaceae, meaning "a plant of the fireside, that one can make tea, and medicine and sweet scent with". His alternative name for the family is "Menthae", after mint, which are "small plants and apt to be despised". 'Viperine' is a reference to the 'viper's mouth' form of the flowers of the family Lamiaceae. (Proserpina, part 9)
This entry was researched and written by Professor David Ingram.