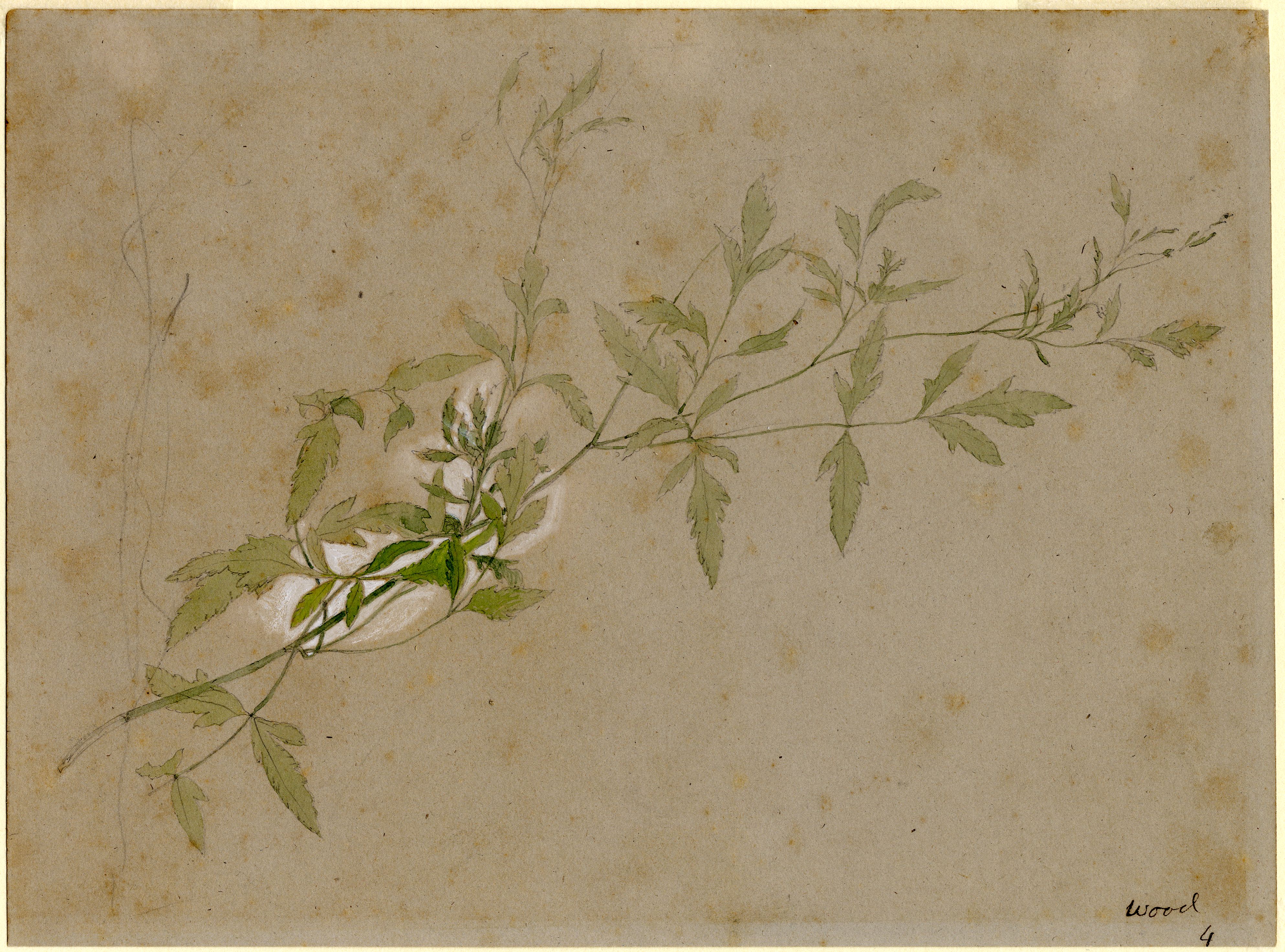 Ruskin John (1819-1900)
Wild Clematis (?)
Pencil, watercolour and bodycolour on grey paper
16.5 x 22.2 cm
Inscribed in black ink: Wood / 4 and on verso (in a later hand): No 53 / J. Ruskin / Wood Anemone leaves
RF 1683
In a passage on mountain plants in Modern Painters, volume IV (1856), Ruskin considers that "the wood hyacinth and wild rose are, indeed, the only supreme flowers that the lowlands can generally show ... The violet, lily of the valley, crocus, and wood anemone are, I suppose, claimable partly by the plains as well as the hills." (6.422)
This lovely watercolour has in the past been wrongly identified as Wood Anemone (Anemone nemerosa), perhaps because the word "Wood" is written in Ruskin's hand in the bottom right corner. It is, presumably, a woodland plant and although no flowers are shown and the leaf stalks are not curled, a very tentative identification, based on the overall form of the leaves and stems, is Traveller's Joy or Old Man's Beard, the wild Clematis vitalba L. (Buttercup family - Ranunculaceae).
[Previously known under the title 'Wood Anemone']
This entry was researched and written by Professor David Ingram.