Before You Get Here
There are a number of important things you should do before you get to Lancaster.
Use the Before You Get Here Checklist to make sure you don't forget anything.
Accommodation
You will need to arrange somewhere to live when you get here. We invite all new students to apply to live on campus when they accept an offer of a place. If you want to live on campus you should have submitted an application via the accommodation portal. Unless you are a late applicant you should receive an offer from us by mid September, which you must accept and pay a deposit on to secure. For more advice and guidance, please see the Accommodation Office website, or call our hotline number: 01524 594910.
Students that accept an offer of a room in University managed accommodation will be invited to go through an online induction to the accommodation from mid-September, and you should also make sure that you complete this before you arrive.
Plan your journey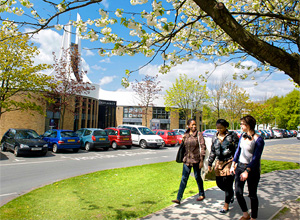 You need to plan how and when you will be travelling to the university, we have provided information on how to get to the university campus on our Maps and Travel page. If you are an international student you can also make use of our Airport Collection Service, depending on the date of your arrival.
Fee payment
Before you arrive, you should organise the payment of your tuition fees. Many UK students arrange for their fees to be financed by Student Finance England. However Postgraduate, International and self-funding students can find visit our Fees and Funding page for more information on how to pay their fees.
Funding
If you are a UK student, funding from the student finance services will only be released when you've confirmed your arrival at the University. You should make sure you have signed and returned the student loan declaration form which accompanies your entitlement letter to avoid a delay in receiving your funding.
The most common immediate problem when you don't arrange for your funding to be in place on time is not having enough money to pay your rent by the due date, which will incur penalty charges (see below).
Rent payment
If you are living in University managed accommodation you will be sent an invoice for your rent shortly before you arrive. You may pay this online via the University website before you get here if you like, but please bear in mind that payments made after the due date will incur a penalty charge.
Please note that you must wait for your invoice to be issued before you can pay your rent, and you should quote the invoice number on any bank transfers. Our preferred method of payment is by credit card online, as this will immediately reach your account.
If you are having difficulties, you must visit your Residence Officer in person before the due date to explain your situation and see if a short extension can be granted.
Pre-registration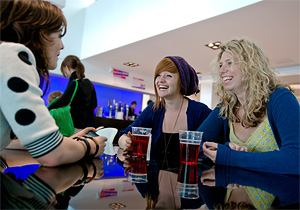 Once you have confirmed your place at Lancaster we will email you 30 days before your start date and invite you to pre-register online. We will ask you to confirm your personal and course information, accept the terms and conditions of the University, and print off a 'Confirmation of Registration and Membership of the University' form.
We will also give you a new University Account username based on your name and ask you to set up a password for it. Having completed Pre-registration you will be able to log in to view information about your University Account.
College Membership
Lancaster is a collegiate university, and as such all new students are allocated to a college when they get here. You can pay your compulsory college membership fee on our online store, a link to this is also provided at the end of the pre-registration process.
Module Enrolment (Undergraduates)
Some undergraduate students will need to enrol on optional modules before arriving at the university. If this applies to you, you will receive an email a few weeks before the start of term. This can be completed once you have finished pre-registration and you have created your University IT Account.
IT Essentials
You may decide to bring your own PC, laptop or other device with you to Lancaster. Information and advice about what you should bring, and what you should do, can be found on the IT Essentials webpage. This includes what you need to do to get online as soon as you get to Lancaster.
iLancaster
‌
If you have a Smartphone, you can install iLancaster, the University's free mobile app, which features amongst many other things the Freshers' Guide, so that you can get information on the move to help you through your first couple of weeks at Lancaster. If you install the app after pre-registering (see above) you can log in as a 'Student/Staff user' using your University Account details and access the full set of iLancaster features. iLancaster also includes all of our Welcome checklists, allowing you to keep track of the things you need to do before arriving, and during the first few weeks. The iLancaster web page has more information.
Medical Centre
We strongly advise you to register with a local GP when you start University so that your records are to hand should you fall ill. If you are not registered with a local GP, you can register with the Medical Centre on Campus.
Disability Support
You may not consider yourself disabled but you may be eligible for support. Disabilities can include learning difficulties, physical impairments, medical conditions and mental health issues. If you've declared a disability on your application, the Disability Service will have contacted you about the support process. If you need more information or would simply like to explore your eligibility for support, you can contact the Disability Service team by email.
Get to know Lancaster
Before you get here it is also a good idea to find out more about the area – the University is located in the beautiful Georgian city of Lancaster that has a rich maritime and industrial history. The stunning coast of Morecambe Bay is just a few miles to the west, and the Trough of Bowland and the Lake District within easy reach. Our City, Coast and Countryside pages detail what's on offer for you.
The University itself has all the amenities of a small town, and you can find out more about us on our campus web page. You may consider taking out a Sports Centre membership, or finding out about sport at Lancaster before you get here.
Students' Union
You can also find out about Lancaster University Students' Union (LUSU) and order your Students' Union card before you get here. The Purple card is Lancaster Students' Union card, and can get you many exclusive student discounts across campus and the city, and much more. If you buy it online we'll deliver it to your home before you arrive.
Library
You might like to find out how the Library can support you in your learning before you get here. Have a look at the information on the library website.