Autumn Careers Fair
Our flagship fair attracts many of the Times Top 100 graduate recruiters, and is one of the best ways to meet top employers and find out about the range of opportunities in your chosen career and beyond.
Wednesday 30th October 2019
11:00-15:00
LICA Building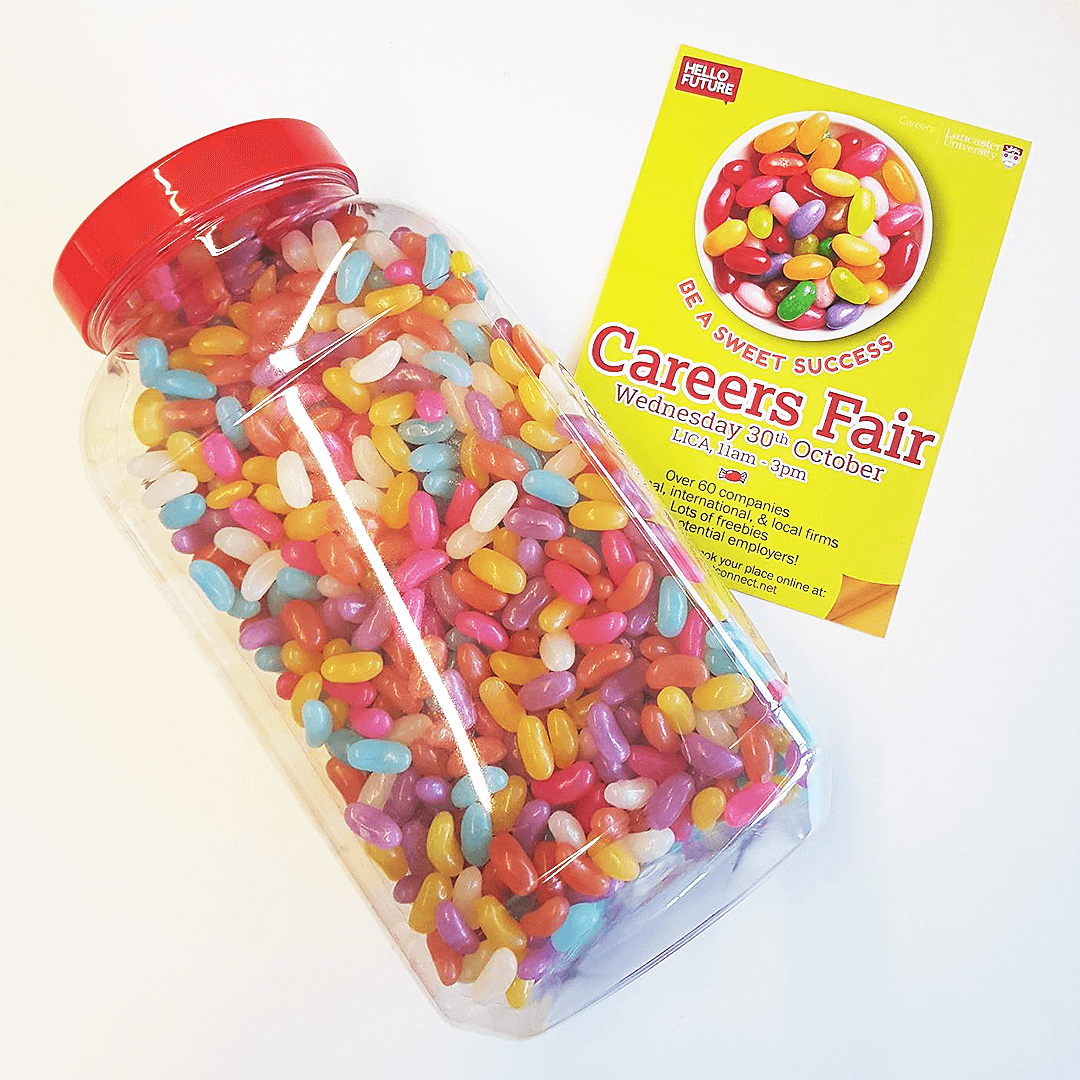 Win a £100 Amazon voucher!
How many jellybeans are in the jar? Go to our Instagram page and follow us, like our post, tag a friend, and comment your guess.

You will also be entered into a prize draw to win a £100 Amazon voucher when you swipe your library card at our sign-in station on entry to the fair.

Good luck!
Terms & conditions.
Be a Sweet Success!
Our flagship Autumn Careers Fair is our biggest event in the careers calendar, and is the perfect opportunity for you to start thinking about your dream career.

Follow updates, announcements, and share feedback by following #SweetSuccess.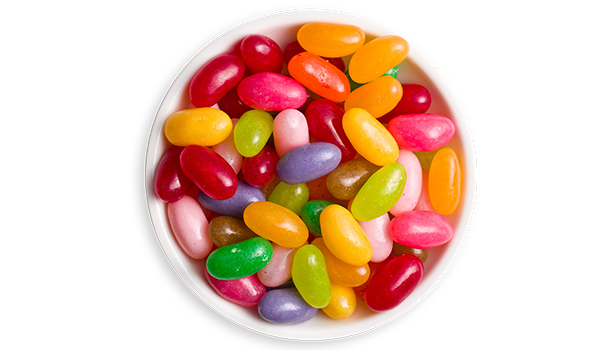 Meet some of the best national and international graduate recruiters from the Times Top 100 and the Guardian 300.
Over 60 organisations attend each year.
Thousands of freebies, guides, information, and top tips to take away.
Meet this year's employers!
The following companies are attending the fair this year. Click on the links to find out more.

You can also read more about the attendees and their opportunities in our brochure - collect yours from The Base, from our stalls in Alexandra Square on Mondays and Tuesdays, or you can download it below.
Download our brochure
Top Tips
Follow these tips to get the most out of your day!
Read about the employers who are

attending in advance.

Check out the 'What

we Love' section in our brochure; it

can be a great conversation starter!



Plan questions to ask, for example

"Have you any tips on making a good

application?" or "Can you tell me about

your day-to-day activities?"



Make sure you are keen and interested –

first impressions count!



Use our brochure to make notes of who

you spoke to and a summary of your

conversation.
Enjoy the day and remember there are many benefits to attending a Careers Fair, including:
Increased confidence through speaking to

industry professionals.



A deeper understanding of industry which

will help with job applications and interviews.



An increased number of contacts and

connections.



A better awareness of your preferred

future careers.