I am an experimental filmmaker, my work often begins with an object or a place, from there the film becomes an investigation into its past. The work weaves together modern and historical narratives through vintage and digital resources in order to create a landscape of memory. The end result takes the form of a documentary video essay and the text within the work is often both poetic and informative. The process involves meticulous research and transports the viewer on the same historical journey that I, as the artist, find enjoyment in unravelling. I consider the nature of the work to be like an archaeologist unearthing forgotten histories. Both practises begin with static, inanimate objects – the fossil, the blank stare behind a daguerreotype –items that withhold a richness and a longing to become mobile once again. Through research the context of the object becomes more distinguishable, revealing its relevance to a bigger picture.
Within my films I aim to provoke two areas of thought; firstly I try to understand the romantacised distance of old photographs, or how distance tends to tint the viewer's glasses a rosier shade. Secondly, to highlight how resourceful the internet/digital information is as a tool for research and for its communicative/media mobility. Detailed internet searches enable me to find the source of the images, a time, a destination. A database of information stamped across like a network of links. The faded layers of a polaroid sometimes only possess the clue of a blotchy inked name on the back, any form of information is seemingly unattainable in contrast. Yet, this secrecy of the object contains an element of nostalgia and value that is fascinating. Afascination with simpler times and simpler modes of documentation is increasing, with instant print cameras and vinyl sales on the rise. Within my work I try to capture our relationship with old and new technology – juxtaposing the intangible data of online images and the physical quality of a printed photograph. Our understanding of value and memory.
In my film The Photo Album, 2018, which I worked on solidly in my last year studying Fine Art at Lancaster University, the process began with a vintage photo album discovered at an antiques shop. The film flourishes into a display of negatives, tintypes, maps, emails and digital images – an abundance of information drawn from one redundant photo album, which allows the narrative of a story to travel through history and time. The most shocking revelation within the film is the discovery of a Fort colonised and named after William Filmer Usher and even utilised by Cecil Rhodes during the Matabele uprising. (1) The turning point of the piece changes the tone from inquisitive and naïve to self-aware as it reflects on my own possible connection to this historical figure by drawing our uncommon surnames together. At this point the film adopts a reflexive standpoint, I realise this machiavellian character is not the figment of a tale but a very real coloniser. These photographs of the glory days are far from the utopia they appeared to be at first glance.
The Photo Album, 2018 was shown at HOME, Manchester as part of 'Spit That Out II: North West Artist Film Programme, 2019.
A review by Kate Ireland can be found here.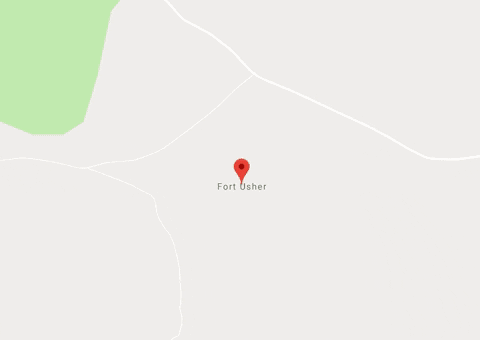 In October 2018, myself and artist Esther Edusi collaborated on a film made specifically for the 'This Girl Did' exhibition at Dove Cottage & Wordsworth Museum. The exhibition explored Dorothy Wordsworth's place in the history of women's mountaineering. On the same day that Dorothy climbed Scafell Pike in 1818, a group of her friends made their way up another of the Lake District's great mountains: Skiddaw. On Saturday 29 September 2018, Dr. Joanna Taylor, researcher at The University of Manchester and Louise Ann Wilson, researcher and artist, orchestrated a recreation of the ascent undertaken. What was interesting to capture within this piece was the importance of Dorothy's and others' written documentation about their journeys. As the participants, adorned in period costume, retraced the steps of those before them extracts from journals, letters and so forth were read aloud. It seemed as though nothing could come closer to those moments – not even a photograph. Within my previous projects I had always felt like an outsider retracing photographs or visiting the spaces where people once belonged. Perhaps this element of written documentation is the true key to time travel. Writing possesses the power of the five senses making photographs seem two-dimensional. The honesty within these accounts of storms and wind seemed more affective on the sense of imaginary mobility – perhaps the extreme wind we experienced also helped reimangine this landscape.
Top Hat Flies Over Edge: A Walk up Skiddaw, 2018, was shown at Dove Cottage & Wordsworth Museum as part of the 'This Girl Did': Dorothy Wordsworth & Women Mountaineers exhibition.
Mobilities is key to my work, without it my work simply wouldn't… work. Communicative and media-mobility are essential for my research; the widespread of information that is available at our very fingertips is like never before. I was able to email locals from Bulawayo in Zimbabwe, able to track a road to its source on Google Maps. In today's globalised culture your own mobile is your very best research tool. Virtual and imaginary mobility are also essential to my work, without our ability and desire to visit spaces through these virtual methods of transportation my work would hold no charm.
I am currently trying to engage with people or institutions who would like to collaborate on a project relating to either an object or a place of their interest. If this may be of interest to you please get in touch via email or any of my social media accounts linked below.
Katie Usher
Katie Usher
Artist
I am an experimental film-maker situated in Lancaster. Loosely putting it my work is about documentation of memory. The aim of my work is to understand our ever-changing relationship with image and information, I do this by creating tension between old and new mediums.