Meet some of the team you'll be working with: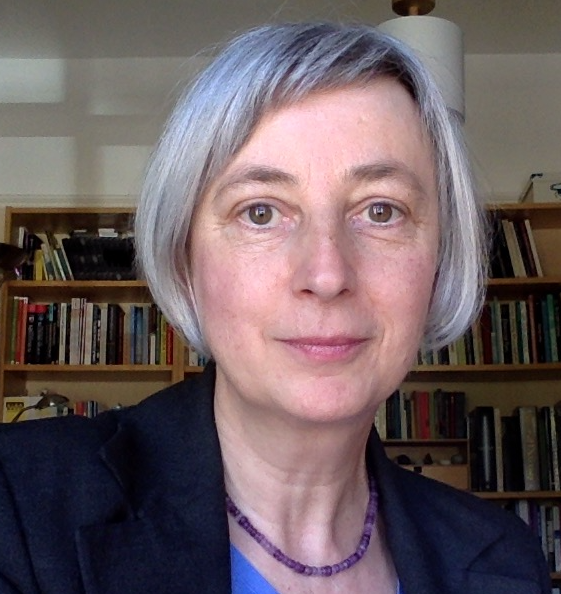 Monika Buscher
Director of CeMoRe and Professor of Sociology, Lancaster University
Thiago Allis
Visiting CeMoRe Fellow, University of São Paulo, Brazil.
David Bissell
Associate Professor and Australian Research Council Future Fellow in the School of Geography, University of Melbourne
Adrian Gradinar
Research Associate, Lancaster Institute for the Contemporary Arts, Lancaster University
Andrea Victoria Hernandez Bueno
Visiting PhD Student, Aalborg University
Jessie Carbutt
Administrator for CeMoRe and GMN
Maria Borovnik
Senior Lecturer School of People, Environment and Planning, Massey University
Bianca Freire-Medeiros
Professor of Dept. of Sociology of the University of São Paulo, Brazil
Katrine Høxbroe Hyllested
Project Coordinator, Aalborg University, Denmark
Ole B. Jensen
Professor - Architecture, Design and Media Technology, Aalborg University, Denmark
Claus Lassen
Associate Professor, Department of Architecture and Media Technology, Aalborg University, Denmark
Tine Skjødt Andreasen
GMN Administrator, Aalborg University, Denmark
The Centre for Mobilities Research has an opportunity for a 2018 Lancaster University graduate to become a part of their international team working on developing and managing the Global Mobilities Network, a community platform for researchers examining the future of mobility from around the world.
This internship is part of the Graduate Jobs Programme which aims to provide valuable work experience and skills to recent graduates, to help get your kick-start your career!
Pay rate: £19,202 pro rata (£10.08 per hour  + £1.22 holiday pay = £11.30 per hour)
Working Pattern: Full time but negotiable
Placement length: 8-12 weeks
Graduate Jobs Programme projects have been carefully scoped to give you some valuable work experience, in a large world class award winning organisation, help build your network and develop new skills that will stand you in good stead for your next steps and ongoing career success.
As project assistant to this project, you'll be working with a team of academics from both Aalborg University in Denmark and the Centre for Mobilities Research at Lancaster University. The duration of the position is 8-12 weeks, preferably starting in January.
The objectives of this project are:
To work with designers and the project team to design and build an innovative and functional new Global Mobilities Network (GMN) website on WordPress to replace the former version.
To manage, update, upload and create site content on GMN site and CeMoRe such as advertising of upcoming events, writing your own and publishing others blog posts, and keeping all site pages up to date and accurate.
To control social media handles (Twitter and Facebook) and update the current digital strategy for both the GMN and CeMoRe.
To collaborate internationally with team members at Aalborg University via Skype meetings to collectively decide what steps to take next for the development of the GMN.
To assist with the management of the Global Mobilities and CeMoRe mailing list.
To correspond with and recruit Global Mobilities Network members, centres and groups and adding these to the site.
Help train global ambassadors how to use the basics of the WordPress site and post to the mailing list.
Depending on what skills you would like to develop, this role could potentially include:
Assisting in writing funding bids for CeMoRe.
Creating a Global Mobilities logo.
Designing posters for internal events.
Attending events such as reading groups, colloquiums and workshops to write reflective blog posts.
If there is a particular skill-set that you think you would especially like to/ be able to focus on during your internship, you are more than welcome to suggest it to us and we can see if we can incorporate this into your responsibilities to ensure that the internship is as useful to you as possible.
You will develop the following skills during this project:
Teamworking
WordPress skills
Web content writing
Planning and organisation skills
Communication skills
Administration skills
Skills required for this project:
Evidence of teamwork
Good communication
Strong writing ability
Sense of initiative
Preferably some experience in design (web or graphic) although this is not essential