Dual-Mode teaching
If some of your cohort cannot attend your in-person teaching sessions, then consider splitting the timetable and running separate sessions - one for your in-person class and another for your online students. If that's not possible, then 'dual-mode' teaching is an available option. Dual-mode teaching allows for delivery of a session where some students attend in-person and others from the cohort attend online. This style of teaching does require additional time to set up in advance of the session, but it makes the session accessible to those who otherwise could not attend.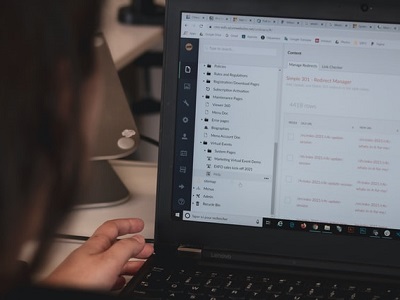 1. Give access to resources and teaching material
If you want to record an in-person lecture and have the 'online' students watch it later, don't forget to enable automatic lecture capture in LUSI beforehand. If it is a seminar event, you will need to record using Microsoft Teams, as Panopto will only automatically record lectures.
If you're recording an in-person lecture and want your students to collaborate after the session then consider any Moodle forums or Teams spaces that you will need to set up for this to happen. See the Dual-mode teaching guidance for further information.
See the accessibility expectations (for Lectures and small group teaching) for details on publishing teaching materials in advance.
2. Don't forget to invite your remote students to the event
If you are preparing to stream an in-person session with some students attending online, such as a lecture or seminar, it's important that you book an appropriate room in advance that contains the technology you need. If you want to invite the remote students into the session, use Microsoft Teams and publish a link to the meeting space, in advance, in Moodle.
You can create the link to a Microsoft Teams meeting in various ways - such as using the 'purple button' in Moodle or you could create it via Outlook, then share the link with your students via Moodle. When setting up the meeting directly in Moodle remember to set the meeting options - for larger sessions you might want to limit the presenters or mute everyone's microphone, or in smaller sessions, you might want to unmute everyone so they can join in the discussion. If setting up the meeting in Outlook, you will need to return to the meeting in your calendar to set appropriate meeting options.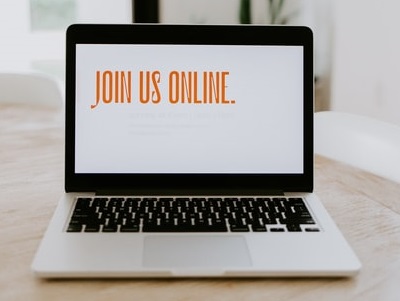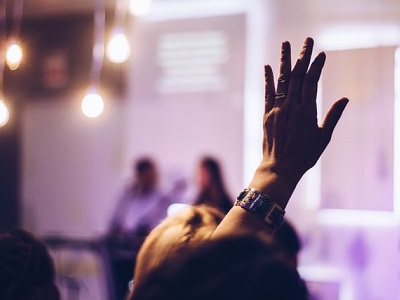 3. Ensure your students know how they will participate
It's a good idea to be clear to the students (both in-person and online) on how you want them to participate in your dual mode teaching. For example:
Is it a recorded session that they can watch later and then participate in a forum/teams collaborative space for asynchronous discussion?
Are you streaming an in-person session with some remote students? How do you want your students to interact in the session e.g. raising hand, posting questions via chat?
If participation is through posting to the meeting chat, ensure all students (remote and in-person) are able to access this equitably.
You might want to do a test run with the students and give your students a personalised 'how to guide' so they get the most out of their learning.
4. Make sure you are using the right tech
When wearing a microphone, consider asking the audience if they can hear you clearly. Not only will this ensure you have turned it on, you might need to adjust the volume so the participants can hear you clearly.
When streaming or recording an in-person session in a large lecture space, you might need to use a pass-around microphone in the room to enable the online audience to hear the question a student asks, or repeat the question yourself, so that it is clear for the recording or remote participants.
Take a look at the rooms list to see what technology is available in the room you are teaching in.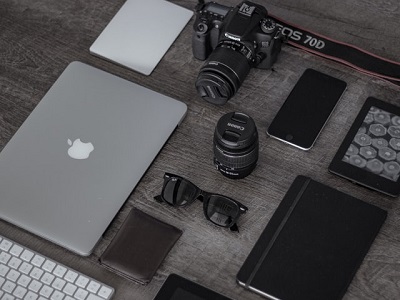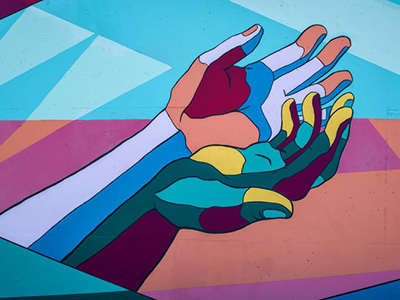 5. Be accessible and inclusive
Don't forget about the remote attendees when you are teaching. It's a good idea to check Teams on a regular basis to see if anyone has their hand up, or sent a message in the chat. You could even ask for volunteers to manage the chat and relay questions from online participants back to the room. Take a look at the Accessibility & Inclusion guide for accessibility expectations for lectures and small group teaching sessions.
6. Make it more interactive
When you're confident using Dual-Mode Teaching, consider using digital tools to make your session more engaging and interactive. TurningPoint can be used to create instant polls or integrate questions/results into a PowerPoint slide - it's a great way to start a deeper discussion. You could do a quick poll in Teams to gather some quick feedback on a topic. If you use a whiteboard, consider using an electronic whiteboard, such as Microsoft Whiteboard or OneNote, that you can share on your screen. That way, both in-person and online attendees can see content and refer to the notes later. You can also give your students access to the whiteboard or OneNote so they can collaborate with you or add their own comments and reflections later on.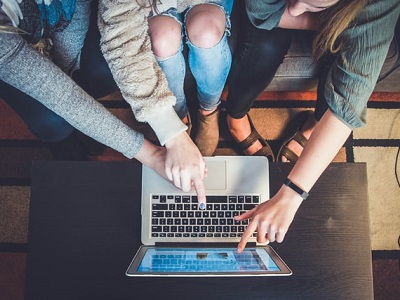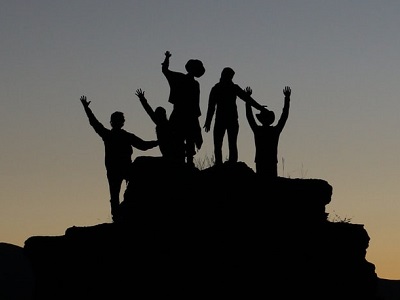 7. Join the community
This is new to everyone, and nobody knows how long this type of teaching might go on for. Consider joining the Digital Education Network on Teams to post your questions and answer others from your own experience.