Market research and other great enterprise opportunities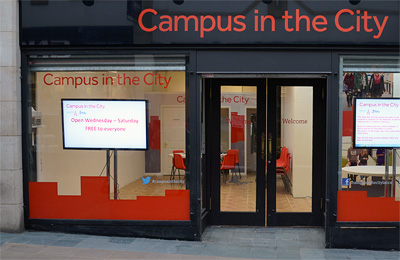 Campus in the City runs again in 2015 from 14th February to 25th April.
Within that, week commencing 30th March has been allocated as Enterprise Week, which presents an opportunities for enterprising students and staff to get involved.  For example, it's a chance to conduct Market Research with potential customers for an idea you are developing or for a product or service you already offer.
There are lots of other ways you could use the space so if you are interested in finding out more this opportunity, please get in touch as soon as possible via enterpriseteam@lancaster.ac.uk
[image above from last year's event]