One Love Radio, a Lancaster University student lead enterprise built to provide a platform for minority students, will be hosting the second installation of the Black Excellence Networking Event at the Lancaster University Management School Hub on Thursday 4th May 2017, 10.30am – 7pm.
Join the organisers for a day of:
Morning :- Networking with global businesses with diversity and inclusion remits, opportunities to meet with industry players and Entrepreneurs
Afternoon :- Employability enhancement workshops, talks with high profile guest speakers
Evening :- Panel discussions with key note speakers
There will also be free food from around the African diaspora and lunchtime entertainment!
Everyone is welcome; the event is all about celebrating cultural diversity, regardless of your background.
The organisers are also looking for students who have experienced marginalisation which may include those from black and minority ethnic backgrounds, international students or those from the LGBTQ community, to submit their work for a magazine entitled "Ex-pression: where whispers are heard". This can be in the form of artwork, poetry or prose… there are no limitations on themes concerning submission, all the organisers ask is for respect and honesty.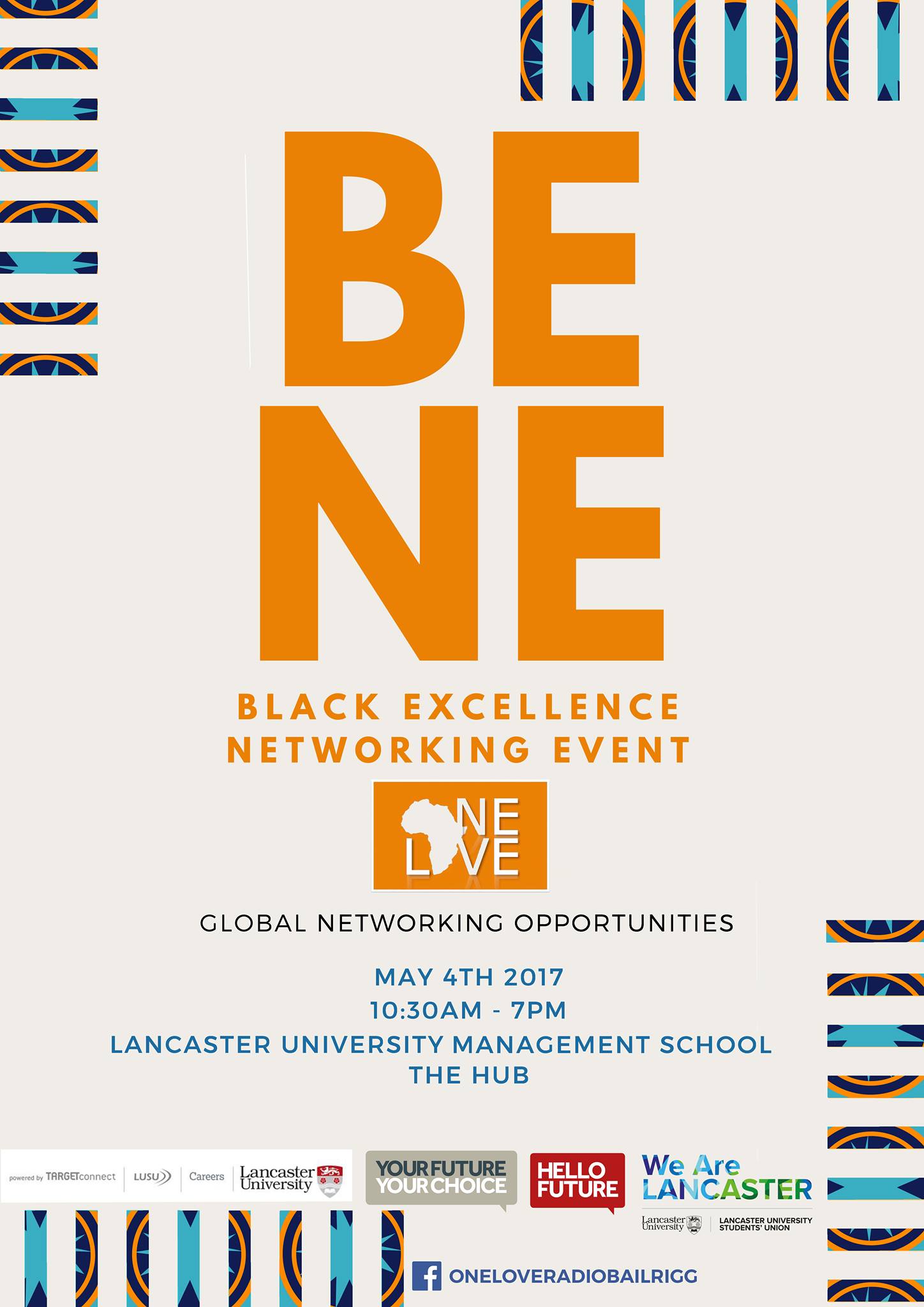 If you would like to create content for the magazine or get directly involved in the B.E.N.E, please contact s.akel@lancaster.ac.uk or t.adeshina@lancaster.ac.uk.
Free tickets may be downloaded from Eventbrite and you can register your interest on their Facebook page.