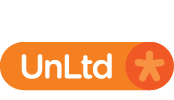 If you are a member of university staff, a current student or a recent graduate with a passion to create positive social impact, support and funding may be available to you make your ideas a reality.
Unltd (The foundation for social entrepreneurs) has partnered with Lancaster University on the SEE Change Programme to help us to support social entrepreneurs by offering personal support, access to funding, experts and resources.
If there is a need for your idea and you have clear goals you can access support to change your area for the better. Full details of the support  and the application process are available on our website.
Starting on 3rd April Unltd are hosting a series of webinars with inspiring speakers who will provide a wealth of practical tips for #socent.  Speakers such as Melanie Bryan OBE,  Isla Wilson, Dr Sara Calvo and Fergus Lyon amongst others have given their time to talk about subjects including:
Why doing good is good for business
An introduction to financial records for social entrepreneurs
Stakeholder engagement
How to write an ethical marketing plan
The first webinar is on 3rd April and booking for all sessions can be accessed via this link.
2013 webinars can still be viewed via Unltd's You Tube channel.