《语料库翻译学文库》


国家社科基金项目(项目批准号07BYY011)最终研究成果
英汉翻译中的汉语译文语料库研究
Corpus-Based Studies of Translational Chinese in English-Chinese Translation
肖忠华 著

上海交通大学出版社

2012年
http://www.jiaodapress.com.cn/bookDetail.aspx?id=4490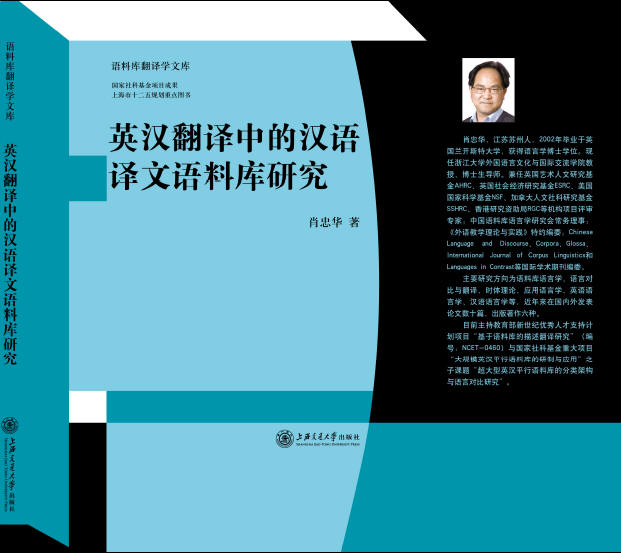 本网站提供书中随附语料库及检索分析软件。解压缩密码请参见书中附录三说明。
本书随附语料库包括兰卡斯特汉语语料库LCMC(2.0)升级版和浙大译文语料库ZCTC以及配套的语料检索和分析工具Xaira(1.23版)。两个语料库均已建完索引,安装Xaira后可以直接检索。词类标注集见书中附录一。
由于用不同版本的Xaira索引工具所建的索引与其它版本的Xaira用户终端程序并不兼容,而且部分已购买英国国家语料库(BNC)XML版光盘的读者需要使用1.23版的Xaira检索,所以本书所附语料库也用Xaira(1.23)版建立索引。以下链接提供下载的Xaira安装程序也是该版本的软件。下载并安装Xaira程序包后选用Xaira客户程序即可打开LCMC或ZCTC语料库。也可打开LCMC或ZCTC语料库根目录,双击LCMC或ZCTC的xcorpus文档即可打开语料库。
本书所附资料同时包括用Unicode编码的LCMC和ZCTC语料库,可直接载入WordSmith(4.0以上版本)进行检索。
这些语料库亦可通过北京外国语大学CQP接口直接在线检索(用户名和密码均为test)。
下载链接:
---
Corpus-Based Studies of Translational Chinese in English-Chinese Translation
(New Frontiers in Translation Studies)
by Richard Xiao and Xianyao Hu
Springer
2015
http://www.springer.com/gb/book/9783642413629
<![if !vml]>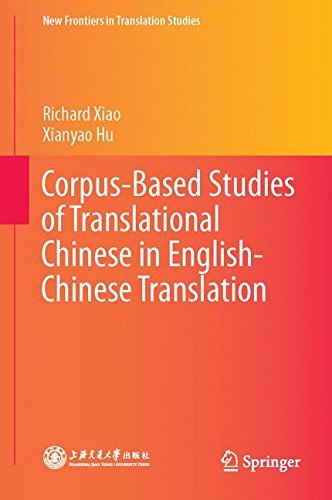 <![endif]>
This website provides download links for the corpora and some corpus analysis tools used in the book. Please refer to Appendix 3 at the end of the book for the passcode to unzip the archives.
The corpora released together with the book include the second edition of the Lancaster Corpus of Mandarin Chinese (LCMC) and the Zhejiang University Corpus of Translational Chinese (ZCTC) together with the accompanying corpus tool Xaira (release 1.23). The two corpora have been indexed using Xaira and can be searched and analysed directly when the tool is installed. Please refer to Appendix 1 at the end of the book for the part-of-speech tagset.
Since the indices created using the indexing tools different releases of Xaira are not always compatible with the different versions of the Xaira Client programs, and considering that some readers may have purchased the British National Corpus (BNC) XML edition, which is indexed with Xaira release 1.23, the corpora accompanying this book are also indexed using this release. The links below allow you to download the corpora indexed using this release of Xaira. When you have downloaded and installed the setup file Xaira, you can start the Xaira Client program to open the LCMC or ZCTC corpus; alternatively you can open the corpora by double clicking on te xcorpus files in their respective folders.
In addition to the indexed versions of LCMC and ZCTC corpora, you can also also download the Unicode editions of the corpora for use with the WordSmith Tools (4.0 or above).
These corpora can also be accessed online via CQPweb via the corpus hub (username and password: test) hosted at Beijing Foreign Studies University.
Download links:
LCMC (2.0) for use with WordSmith
Authors' bionotes:
| | |
| --- | --- |
| <![if !vml]><![endif]> | Richard Xiao is Reader in Corpus Linguistics and Chinese Linguistics (Honorary) in the Department of Linguistics and English Language at Lancaster University in the UK and a professor of linguistics at Zhejiang University in China. His main research interests include corpus linguistics, contrastive and translation studies of English and Chinese, and tense and aspect theory. He has published dozens of journal articles and numerous books including Aspect in Mandarin Chinese (John Benjamins, 2004), Corpus-Based Language Studies (Routledge, 2006), A Frequency Dictionary of Mandarin Chinese (Routledge, 2009), Using Corpora in Contrastive and Translation Studies (Cambridge Scholars, 2010), and Corpus-Based Contrastive Studies of English and Chinese (Routledge, 2010). |
| <![if !vml]><![endif]> | Xianyao Hu worked as a research associate in the Department of Linguistics and English Language at Lancaster University in 2014 while holding a professorship in linguistics and translation studies in the College of International Studies at Southwest University in China. He had earned his Ph.D. in translation studies from East China Normal University in 2006 and worked as post-doctoral researcher at Beijing Foreign Studies University and as Fulbright visiting scholar at the University of California, Los Angeles. |