Welcome to the
Pragmatics and Intercultural Communication (PIC) Project

...

... an ESRC funded Franco-British research initiative (2003-06), co-ordinated by Lancaster University. It has the support of the British Council, the Ministère de l'Education Nationale, the Centre International d'Etudes Pédagogiques and the Faculty of Education, Cambridge University.


The extensive data sets of the project are freely available on this website.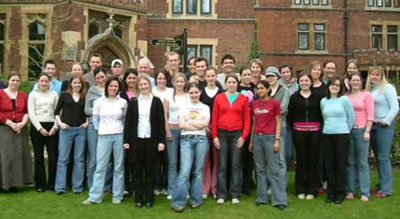 English students at PIC Workshop, Cambridge University, March 2004
Our main objective:
To analyse the cultural and linguistic issues affecting communication between language teaching assistants and the permanent staff in French and English schools. The Project involves students from five British universities, three French universities and schools in a range of local education authorities and académies.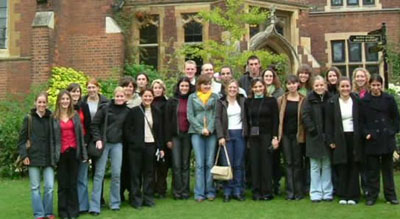 French students at PIC Workshop, Cambridge University, September 2004
Data:
As well as studying the literature on residence abroad and the pragmatics of intercultural communication, we have collected wide-ranging, original data from more than 60 students and staff in France and England in different types of schools.
This data has led to the establishment of a comprehensive data base which is a valuable resource for anyone involved in the assistants programme: as student participant, university administrator, school teacher or government official.
Findings and Outputs:
The Project's findings are developed in a series of reports and research papers which constitute an original contribution to research in Intercultural Pragmatics.
Navigating our site :
Each page accessible by the left hand menu leads into subcategories which feature on the right hand menu.

Our warmest thanks (grand merci) to all the agencies which made the project possible and to the staff and students who took part.

The PIC Project team


Website by Jo McVicker