Events
Sharing Practice
How do educators discover 'what works' in teaching? Sharing practice events bring together colleagues who are interested in their own and colleagues teaching practice and student learning. Through sharing, reflecting, discussion and learning we have an opportunity to enhance not only our student education but also our own experience of teaching.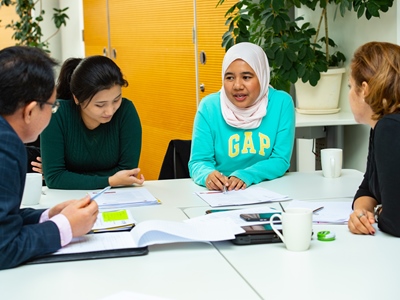 Facing Out, Facing In
Facing Out, Facing In is a lecture and discussion series, which explores leading higher education pedagogies along with connections and possibilities for Lancaster University's strategic aims.
Facing Out: We welcome leading education researchers and experts to present a sector view on specific areas, followed by an internal colleague respondent offering a Lancaster perspective and view.
Facing In: We extend the topic discussion, a sequel session facilitates participants to connect with colleagues across the institution to share, exchange, develop their understanding and practice of the topic.
Recent events
In December 2018, we hosted a guest lecture, 'Only Connect: Education and Research for a Challenging World'.
For this lecture we welcomed Professor Dilly Fung, Pro-Director for Education, London School of Economics, and Jane Taylor, Professor of Plant Science at Lancaster University and currently Dean for Academic Quality, as they explored the role of research for teaching in higher education.
In a recent Times Higher Education article "Are teaching and research mutually exclusive?", Jack Grove questioned the merits of the research-led teaching concept, the article argued that research and teaching are both time intensive and demanding vocations, and conflating the two dilutes their individual importance. Additionally, he noted that with ever-increasing class sizes and the multiple and increasing demands on students, academics and the curriculum, there is the wider question of role research actually plays in the university experience and futures of undergraduate education.
In her book 'The Connected Curriculum" (Fung, 2017), Professor Fung explores the complexity of the connections between teaching, learning, research and higher education. In this lecture she argued that in an increasingly challenging and complex world the benefits are multiple, from creating wider and more interesting and critical pedagogic conversations, through to providing transformational educational opportunities which impact both the student and wider society. Taking a Lancaster University perspective Professor Taylor responded as she reflected on her experience promoting research in her own teaching experience o along with the challenges and benefits along with the challenges and benefits for the Lancaster student experience.
Watch their lectures from the links below: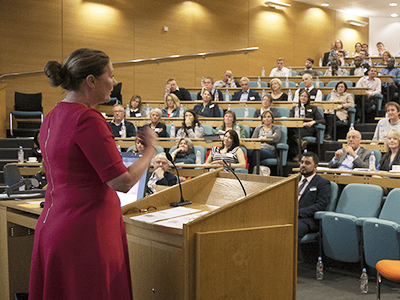 Sector Insight Seminars
We live in a time of rapid higher education change. Change that is driven by developments at national and global level and which challenge us to adapt and prepare for that future. These Sector Insight Seminars seek to raise awareness of opportunities and challenges associated with new and emerging educational practice, policy topics and issues, and they provide a space to simulate discussion and inform our future work.
Our first series of seminars will centre on exploring TEF. Throughout the seminars, invited colleagues will gain insight into specificities of TEF, having an opportunity to clarify understanding, question external experts.
If you have any suggestions for sector topics, or would like to become more actively involved in this seminar series, please contact Dr Kathryn James in Educational Development.
Coming soon...
A Teaching Excellence Framework Focus, TEF Measure 3 – Student Outcome and Learning Gain.
Teaching and Curriculum Development For Staff
The University offers a range of training and development opportunities for staff involved in teaching and supporting learning.
Search the Staff Development Portal for information about available training and development programmes, including those aligned to the UK Professional Standards Framework for Teaching and Learning in Higher Education.