English Language Development
Dr Helen Hargreaves is the Learning Developer for English for Academic Purposes (EAP). She provides opportunities for international students across the university to develop their English language proficiency in an academic context.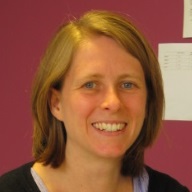 English language development opportunities include:
Short courses throughout the year on different themes (including English for Academic Writing, Focus on Reading and Talking about your Research)
Weekly discussion groups to develop spoken English
English language one-to-ones
Online interactive resources to develop language accuracy
Enrol on the English Language Development Moodle for up-to-date information about opportunities and how to book (Lancaster login required).
Orientation to UK study
If you are new to UK study, listen to this 20-minute lecture Orientation to UK study and explore the related resources on the English Language Development Moodle site.
If you have any questions, please email English Language Development.