Samuel Taylor Coleridge's Tour of the Lake District (August 1802)
On the morning of Sunday, 1 August 1802, Samuel Taylor Coleridge (1772 - 1834) left Greta Hall, Keswick, to embark on a circuitous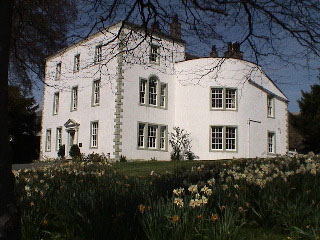 walking tour of the Lake District. Over the next nine days, Coleridge walked through the rich, varied landscape of the central fells and the western fringes of what was then the county of Cumberland: his days were spent walking, thinking, notetaking and letter-writing; his nights were spent at a range of local inns and farms scattered across this rural terrain. It was an expedition which Coleridge famously, and self-consciously, referred to as a 'circumcursion': a neologism which appears to invite cartographical, and perhaps even psychogeographical, analyses and interpretations.
This was not Coleridge's first significant tour through the Lakes. In the autumn of 1799, he and Wordsworth spent three weeks walking through the Cumbrian topography, beginning at the King's Arms, Temple Sowerby, on 30 October and ending at Pooley Bridge, Ullswater, on 17 November. It was whilst on this tour that Wordsworth learnt that Dove Cottage was available to rent; and, on 20 December 1799, he and his sister, Dorothy, moved into the house at Town End, Grasmere. It is also significant, however, that this 1799 tour was a shared spatial experience. As the biographer, Richard Holmes puts it in 'Coleridge: Early Visions', Coleridge's 'previous wanderings in the Quantocks and the Hartz were brought to fruition in this dazzling discovery of the Lakes' in the final months of the eighteenth-century (p. 247). Yet, in a sense, Coleridge's spatial epiphany was directed: his movement through the landscape, and his responses to that singular environment, were orchestrated by Wordsworth, for whom the 1799 tour represented a return to the topography of his childhood and youth. By the summer of 1802, though, Coleridge and his family were living at Greta Hall in Keswick; and when he set out, on 1 August, he walked alone.
Coleridge's experiences of moving through the Lake District landscape were documented in his Notebooks: a body of writing which Seamus Perry has described as 'perhaps the unacknowledged prose masterpiece of the [Romantic] age' (p. vii).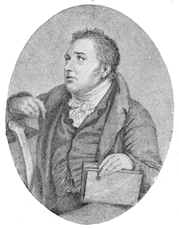 Alongside this, his tour was also recorded in a series of letters sent to Sara Hutchinson. The complexity of this textual history, and its implications for the creation of a literary GIS, are explored elsewhere on this site. In order to facilitate the digital mapping of Coleridge's tour, however, we have followed the strategy of Roger Hudson, editor of 'Coleridge Among the Lakes and Mountains: From His Notebooks, Letters and Poems 1794-1804'. That is to say, the Notebooks and letters have been brought together to form a composite account of Coleridge's spatial experience. The bringing together of these two, overlapping, textual sources allows the reader to measure Holmes's assertion that, through his frequently vertiginous 'circumcursion', 'Coleridge was in effect inventing a new kind of Romantic tourism, abandoning the coach and the high-road for the hill, the flask and the knapsack' (p. 328).