Advanced Manufacturing
The Engineering Department is developing, with MSL, advanced techniques to fabricate and join new materials to make next-generation technologies.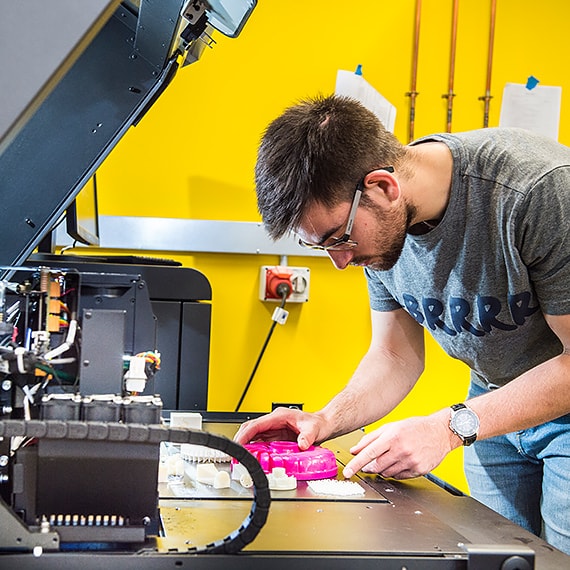 Additive manufacturing
Current advances in additive manufacturing techniques stand to transform the way in which materials are turned into products and components. At Materials Science Lancaster we have access to a wide range of state-of-the-art additive manufacturing facilities for preparing objects on different length scales.
Cutting edge facilities
These include a number of workhorse 3D printers based on stereolithography and fused deposition modelling which are suited for prototype design and bespoke components, as well as high-resolution printing capabilities with the Nanoscribe instrument which has a maximum feature resolution of 100 nm. Using selective laser welding we can also 3D print objects from a variety of metals.