People
The National Centre for Project Management's strength is in its people.
Contact us
For more information on the National Centre for Project Management please get in touch via the details below: Our people
Members of the Centre
Centre Director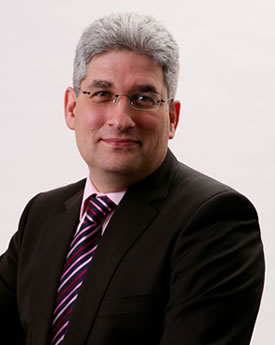 Centre for Technological Futures , Pentland Centre
Industry Advisory Board and External Members
Accordion
External Members

Mary McKinlay is Teaching Fellow at NCPM and Managing Director of Mary McKinlay Projects Ltd Project Assessment and Training.

She is a former Board Member and Trustee of APM and a former Vice President of the International Project Management Association. She is an Adjunct Professor of Project Management at ESC Lille. Mary's expertise is in project and programme management, risk management and systems engineering. Her special field of interest is aerospace and defence.

Mary has worked in project management for over 30 years as practitioner, researcher and trainer. Following a degree in Systems Engineering, she started her career on the Tornado aircraft project and has subsequently worked on many large programmes. A further dimension was added by participation in research programmes involving collaboration between industry and academics (Alvey, SERC and ESPRIT). One of these projects was to generate a process model for project management. This underlined the need for project management improvement and influenced her later work.

Industry Advisory Board

The Industry Advisory Board (IAB) is a high-level independent advisory group constituted to provide guidance and direction to the NCPM in the areas of research, business and educational/training trends. The IAB is a volunteer organisation and represents industry, commerce, government and the professional societies through a combination of representative and individual members.

The IAB provides a defined mechanism to:

identify, assess and discuss new trends in project management
provide guidance to NCPM and the research and teaching communities associated with it
share experiences and perspectives across domains
offer a forum for interaction between researchers and academics, industry and government in shaping the national agenda and seeking improvements
propose new directions in education, training and research and development
provide the underlying support for the development and promotion of NCPM and the interdisciplinary approach to project management.