Developing a Proposal
The team of Research Development Officers (RDOs) work alongside the Costing Team within Research and Enterprise Services (RES) to support the preparation of research proposals including identifying funders, project costing, internal approvals and negotiating terms and conditions, and advising on non-technical aspects of proposal development. All faculties have dedicated named RDOs; see our contact details page for more information.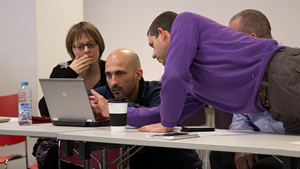 RDOs can provide the following support for your proposal:
Please contact your named RDO for further information/support. If you are unsure who to contact about your proposal, please email rso-submissions@lancaster.ac.uk as soon as possible for assistance.