Science Week 2023
FST Science Week 2023 will take place from Monday 27th March. The schedule includes two keynote speakers, presentations from our colleagues across the Faculty, PhD speed talks and poster sessions.
Welcome to Science Week!
We are delighted to introduce our third Science Week where we have a range of fascinating talks from both internal and external speakers.
We kick off the week with our fantastic keynote speakers, Professor Steve Ormerod of Cardiff University's School of Biosciences on Monday, followed by Dr Kate Rawles, environmentalist and author of 'The Life Cycle' on Tuesday.
The departmental talks, hosted by colleagues from across our departments, showcase the interesting research taking place in the Faculty, from how we can restore coral reefs to listening difficulties in primary school-aged children.
We hope you can join us throughout our fantastic programme.
10.30am - PhD student posters and refreshments
Kicking off the event, our PhD students will present their research posters in LUMS Hub. Have a walk around and make sure to vote for your favourite.
11am - Keynote speaker: Professor Steve Ormerod
After a short introduction by the Executive Dean of Science and Technology, Professor Peter Atkinson, our keynote speech will be delivered by Professor Steve Ormerod of Cardiff University's School of Biosciences.
Talk: "Sustaining Rivers: the challenges of protecting and restoring running-water ecosystems"
Rivers are among the world's most threatened ecosystems reflecting the effects of a wide range of pressures on their disproportionately rich biological diversity. The consequences are intrinsically important for river organisms and for the goods and services on which we depend for life support. Against this background and in the context of growing public interest, I will discuss the changing quality of British rivers, illustrating instances where action has brought major gains but also issues of growing concern.
Biography
Steve Ormerod has a long-standing research interest in the effects of global change on rivers. Outside his University role, he is Deputy Chairman of Natural Resources Wales, a member of the UK Joint Nature Conservation Committee and Vice-President of the RSPB - Europe's largest wildlife charity.
12pm - PhD poster sessions and lunch
Join our PhD students in the LUMS Hub for a second chance to hear about their research (and get your last chance to vote!), and grab yourself a slice of pizza!
1pm - PhD speed talks
Our PhD students have just 3 minutes to impress you with their research. This fast-paced session is always good fun and very informative. Make sure to join them in LUMS Lecture Theatre 1.
2pm - Departmental talks: Session 1
The Departments of Mathematics and Statistics and Physics provide talks on solving pivotal problems within their disciplines.
Professor Chris Jewell (Mathematics and Statistics): Maths, stats, and pandemics: how mathematical models and statistics contributed to controlling Covid19 in the UK. Why was it so hard?
Dr Maria Walach (Physics): Decoding the Northern Lights 2.45pm - Prizes and close
Our first day ends with prize givings to our best PhD posters and speed talks, as well as the announcement of the PhD Dean's Award winners.
1.30pm - Refreshments
Join us in the LUMS Hub for coffee and cake before our second keynote speaker.
2pm - Keynote speaker: Dr Kate Rawles
Kicking off our second day is writer and environmentalist Dr Kate Rawles, author of 'The Carbon Cycle'.
Talk: 'Adventure in the Andes: The Life Cycle biodiversity bike ride'
In 2017, Kate Rawles cycled the length of South America on a bamboo bike she built herself, exploring biodiversity: what it is, why it matters and whether losing it is as great a threat as climate change. Her largely solo journey took her through an astonishing diversity of ecosystems and landscapes, from the Caribbean coastline to the Atacama desert; from cloud and rainforests to the Bolivian salt flats and the high mountains of the Peruvian Andes. En route she met with activists of all kinds, working to protect biodiversity, land and community, often at significant risk. Join us to hear what Kate learned from them about the most important question of all – how biodiversity loss can be arrested and reversed, and what we can all do to contribute to our current suite of urgent and interconnected environmental challenges.
Biography
Kate is passionate about using adventurous journeys to help raise awareness and inspire action on our most urgent environmental challenges. Her most recent 'adventure plus' journey, The Life Cycle, involved cycling the length of South America on a bamboo bike she built herself, exploring biodiversity – and why losing it is as great a threat as climate change.
3pm - Departmental talks: Session 2
Lancaster Environment Centre and the School of Engineering provide talks on the topic of sustainability.
Professor Mike Berners-Lee (LEC): The Anthropocene Challenge
Dr Tim Lamont (LEC): Rebuilding reefs: evaluating the functional outcomes of coral restoration
John Stead (Facilities): Solar Power for Lancaster University
Dr Nan Zhao (Engineering): Energy storage systems to support renewable energy integration
12pm - Departmental talks: Session 3
These talks will be delivered by a number of our departments on the topics of clean energy and modern life and technology.
Dr Paz Munoz-Herranz (Chemistry): Unravelling the secrets of metal-allene chemistry and beyond: chemistry in action for sustainable development
Dr Sophie Nightingale (Psychology): AI-synthesised faces: how perceptually convincing are they?
Dr Hannah Stewart (Psychology): Listening difficulties in primary school-aged children
Dr Basu Saha (Engineering): Greener and sustainable processes
Professor Elizabete Carmo Silva (LEC): Understanding the imperfections of carbon assimilation to improve crop yields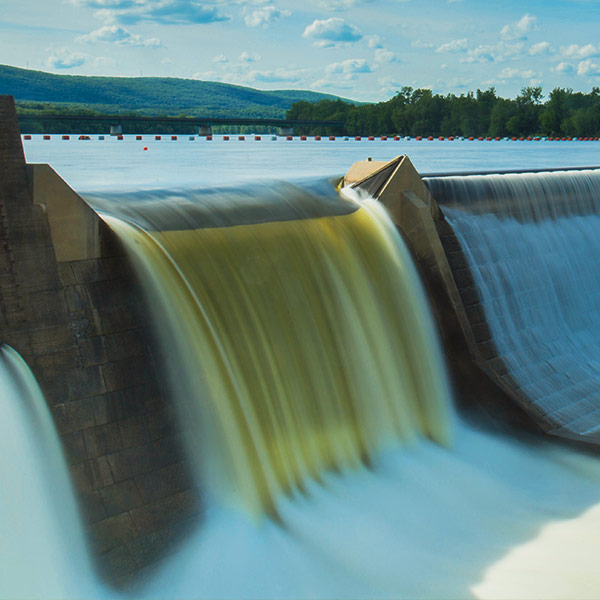 1.45pm - Chemistry Tours
The Chemistry Department provide a tour of their facilities (including their NMR and Mass Spectrometry equipment), followed by a short talk from the experimental officers.
To book, please go to the relevant libcal event:
Chemistry Tour 1 (1.45pm-2.45pm)
3pm - Departmental talks: Session 4
A number of our departments present talks on industry, innovation, and infrastructure.
Professor Tracy Hall (SCC): Automatically Repairing Software: the human and technical dimensions
Dr Matt Booth (Mathematics and Statistics): Algebraic Geometry and Singularities: How to fold up space
Dr Chris Arridge (Physics): Between the Soul and the Stars