31/01/2020
Lancaster University to provide more than £11.4 million in support to regional business
North West businesses and the regional economy is set to benefit from more than £11.4 million of support through three new programmes launched by Lancaster University. The programmes combined will drive innovation and help create new products and services working with more than 870 small and medium sized enterprises (SMEs). Support will focus on the key industrial and technology areas of next-generation chemistry, smart materials and cyber security.
The programmes combined will drive innovation and help create new products and services working with more than 870 small and medium sized enterprises (SMEs). Support will focus on the key industrial and technology areas of next-generation chemistry, smart materials and cyber security.
Part-funded by the European Regional Development Fund (ERDF), the programmes will deliver 180 new research collaborations between businesses and Lancaster University researchers. These partnerships include new opportunities for nine new PhD researchers – providing the scientists and innovators of the future.
The new programmes are:
Greater Innovation for Smarter Material Optimisation (GISMO)
This £4.4 million programme will engage with 250 SMEs in the Cheshire and Warrington areas. Successful businesses will gain access to research and development expertise and specialist technology to solve industry-driven challenges through innovations in 'smart' materials.
Next Gen Chem
Co-designed between Lancaster University and Yordas Group, the £4.9 million Next Gen Chem programme will work with 300 SMEs to enable chemical using industries across Lancashire to innovate using 'next generation' chemistry. The programme will lead to the creation of new and improved products and processes with support delivered through a blend of targeted workshop activities focused around innovative synthesis, formulation and chemical process development, and bespoke technical and analytical research and development support.
The funding from this programme will also expand the capacity of Lancaster University to engage with businesses on research and development through its cTAP facility by supporting the acquisition of new analytical equipment such as a catalyst assessment rig, a robotics automation platform, a kilo lab, and equipment suites.
Lancashire Cyber Foundry
Building on the success of the 'Greater Manchester Cyber Foundry' (also part-funded by the European Regional Development Fund) the £2.1 million Lancashire Cyber Foundry offers the opportunity for SMEs to both increase their awareness of cyber security technologies and explore the development of new digital products and services using technology to innovate, providing the foundation for business stimulation and growth. The programme will engage with 320 SMEs and be delivered through a blend of face-to-face workshops, online modules, and software development, putting cyber security at the forefront.
Dr Steve Fish, Director of Partnerships and Business Engagement at Lancaster University's Faculty of Science and Technology, said: "GISMO, Next Gen Chem and the Lancashire Cyber Foundry are three new initiatives that build on Lancaster University's academic capability and will connect the institution to commercial partners across the region over the next three years. These projects target three growth areas: Chemistry; Cyber Security and Material Science, where our aim is to provide innovative solutions that will increase productivity and growth.
"These initiatives will act as catalysts encouraging companies to cluster and to not only work with us, but with each other. This combined approach will accelerate innovation in chemistry, cyber security and advanced materials and will lead to a variety of opportunities linking with other complimentary activities across the region."
The programmes are recruiting businesses now. For more information, and to register for the programmes, please visit www.lancaster.ac.uk/sci-tech/innovate.
Lancaster University has a long and demonstrably successful track record in increasing the innovation capacity and competitiveness of small and medium sized enterprises (SMEs) within North West England and in 2014-15 was identified as the leading UK University for economic development regeneration, as demonstrated through the results of the annual national Higher Education Business & Community Interaction Survey.
Since 1998, Lancaster University has delivered more than 50 European Structural Investment Fund projects and programmes aimed at SMEs. These programmes have a combined value of over £220m. Over this period, Lancaster University has worked with more than 10,000 SMEs and has created and safeguarded almost 10,000 jobs.
A 2019 independent evaluation across Lancaster University's regional SME innovation support programmes projected economic impact return of £18-28 for each £1 of public investment and 2.6 new jobs created for each business supported.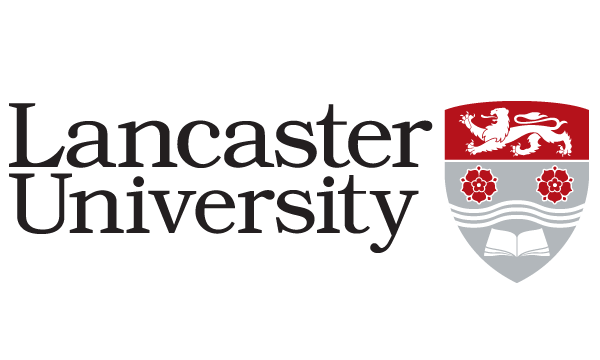 03/09/2018
Lancaster University experts are part of a £6 million cyber security scheme that will protect Greater Manchester's business community against malicious computer attacks.
Cyber attacks cost the region's businesses £860m a year, as estimated by the Lloyds City Risk Register, and with Greater Manchester's digital aspirations continuing to grow, cyber reliance becomes ever-more important. Last year's WannaCry ransomware virus demonstrated the potentially catastrophic impact caused when cyber defences are breached.
To combat these threats, Lancaster university, along with Manchester Metropolitan University, the University of Manchester and the University of Salford will join forces in an initiative known as the GM Cyber Foundry, which will apply research in cyber security to create new products and services for small and medium sized enterprises.
It is vitally important for the region to protect its vibrant digital and creative sector, which generates more than £3bn in economic output each year, and to ensure that it can operate securely. Manchester is growing as a centre for digital excellence, as evidenced by the opening of a Government Communications Agency site (GCHQ) in the city next year.
The GM Cyber Foundry has now been approved by the Ministry of Housing, Communities and Local Government, which allocated £3m of European Regional Development Fund (ERDF) funding to the scheme.
Dr Daniel Prince, Senior Lecturer in Cyber Security at Lancaster University and Associate Director of Security Lancaster, said: "The GM Cyber Foundry puts cyber security at the heart of an organisation's business growth strategy, regardless of their sector. Cyber security becomes about growth and productivity not just defense against potential losses."
Manchester Metropolitan Vice-Chancellor Professor Malcolm Press said: "The GM Cyber Foundry will play a key role in protecting the region's businesses, and preparing them for future digital challenges. Universities have an important part to play in ensuring SMEs can thrive by transferring cutting-edge technology, research and bespoke products directly to those who need it. Our strong relationships with business in the city-region, partnered with quality research in this area, ensure that Manchester Metropolitan is ideally placed to lead on this important initiative."
Mayor of Greater Manchester, Andy Burnham, said: "Through the work of the Cyber Foundry, our world-leading universities are giving start-ups and SMEs the freedom they need to create and innovate, but within digital environments that are safe and secure from cyber criminals.
"With over £25m being invested in fibre broadband connectivity, a planned £5m Cyber Innovation Centre, and the new GCHQ site, Greater Manchester is both a major hub for digital development and research, and a trusted place to do business.
"Greater Manchester is a rapidly expanding software and technology hotbed, and we're perfectly positioned to become one of the top-five digital city-regions in Europe."
Strong cyber security is also essential for other important sectors in Greater Manchester – such as finance and banking and Industry 4.0 applications – where cyber physical systems are deployed.
A selection of such projects include: improving cyber security in blockchain and Internet of Things applications, enhancing security of cyber physical systems, increasing encryption efficiency, increasing cyber threat intelligence in systems, improving 'cyber hygiene' to maintain online security, and improving the design of security systems to help users.
This programme matches the research strengths of each university to business needs; projects therefore can be developed in a targeted and streamlined way through business development intervention. It will also enable cyber security research capability, which is in great demand in the region, to be managed efficiently.
Project principal investigator Keith Miller, Head of Strategic Partnerships in the School of Computing, Mathematics and Digital Technology at Manchester Metropolitan, said: "By working with colleagues in universities across the North West we're able to apply our research strengths in cyber security to make a genuine impact for businesses in Greater Manchester.
"It will give cyber security researchers in Manchester Metropolitan's Centre for Advanced Computational Science the opportunity to create a safer virtual environment for business."
The project will receive £3m from the ERDF via the Ministry of Housing, Communities and Local Government, with partners delivering a further £3m in matched funding.
European Regional Development Fund
The project has received up to £6million of funding from the England European Regional Development Fund as part of the European Structural and Investment Funds Growth Programme 2014-2020. The Ministry of Housing, Communities and Local Government is the Managing Authority for European Regional Development Fund.
Established by the European Union, the European Regional Development Fund helps local areas stimulate their economic development by investing in projects, which will support innovation, businesses, create jobs and local community regenerations. For more information visit https://www.gov.uk/european-growth-funding.
Lancaster University
Lancaster is a research intensive university that combines world-class research with excellent teaching and outstanding levels of student satisfaction. Rated top ten in the three major UK league tables, Lancaster was named University of the Year by The Times and The Sunday Times Good University Guide 2018. Lancaster performs more strongly than most Russell Group universities on most objective measures of performance and outranks the majority of Russell Group institutions in the three major UK league tables.
Firmly committed to becoming a global player in both teaching and research, the University has also continued to foster an extensive global presence. Lancaster remains the only UK university to have a presence in sub-Saharan Africa having opened a campus in Ghana. There is also a joint institute in China, partnerships in Malaysia and India, and opportunities for students to spend time overseas at a network of universities across Europe, America, Asia and Australia.
Manchester Metropolitan University
Manchester Metropolitan University is one of the most extensive higher education centres in Europe with 38,000 students and more than 1,000 undergraduate, postgraduate and professional courses. The University educates and trains large numbers of legal and business professionals, scientists, engineers, teachers, health workers and creative professionals.
Manchester Metropolitan is ranked as the UK's greenest university in the People and Planet University League and is in the top 200 global universities under 50 as ranked by Times Higher Education.
The University of Manchester
The University of Manchester, a member of the prestigious Russell Group, is the UK's largest single-site university with more than 40,000 students – including more than 10,000 from overseas. It is consistently ranked among the world's elite for graduate employability.
The University is also one of the country's major research institutions, rated fifth in the UK in terms of 'research power' (REF 2014). World-class research is carried out across a diverse range of fields including cancer, advanced materials, global inequalities, energy and industrial biotechnology.
No fewer than 25 Nobel laureates have either worked or studied here.
It is the only UK university to have social responsibility among its core strategic objectives, with staff and students alike dedicated to making a positive difference in communities around the world.
Manchester is ranked 29th in the world in the QS World University Rankings 2018 and 6th in the UK
The University of Salford
The University of Salford draws on an iconic industrial heritage to offer real world learning and research experiences and create highly-employable graduates. Leading in media and digital, technology, science & engineering and health, its strategy to provide degree courses embedded in industry and the professions is proving successful with applications rising by 25% in two years and recruitment bucking the national trend.
Salford is a top 10 university for SME engagement. The University works with more than 1,000 companies annually and was ranked 5th in the UK in the Whitty Review for contacts with small-to-medium enterprises.