Speakers & Presenters
Innovation Methodologies for Defense Challenges - 26th February - 28th February 2019
Conference Lead Organiser Karena Kyne
Karena Kyne is currently supporting research and projects for the Richardson Institute Lancaster, in defence challenges and is a Visiting Faculty member at the Joint Special Operations University (JSOU) in the U.S. Special Operations Command (USSOCOM), as a METIS contracted employee supporting JSOU.
Karena is a doctoral student at Lancaster University where she researches design theory and practice in military logistics, within the context of rapid technological rate of change. Karena holds a degree in Philosophy and the Canadian Commonwealth Scholarship and Fellowship Program supported her Masters in Theory Culture and Politics. She has spent much of her studies thinking about how to effect change in war and build resilience in communities, with a commitment to translating philosophical concepts into practice.
Keynote Speakers
Welcome to our international specialists who will be presenting in our You Talk keynote series: It is a privilege to list our highly motivated, distinguished and interesting speakers who will add expertise and depth to IMDC 2019 with challenging and thoughtful presentations. It is simply an honour to have them on board. We will be adding speakers to this list as time proceeds. Antoine Bousquet
Dr Antoine Bousquet is Reader in International Relations at Birkbeck College, University of London. He is the author of The Eye of War: Military Perception from the Telescope to the Drone (University of Minnesota Press, 2018) and The Scientific Way of Warfare: Order and Chaos on the Battlefields of Modernity (Hurst & Columbia University Press, 2009), a widely cited account of the influence of major scientific paradigms and key associated technologies on the conduct of war in the modern era. His main areas of specialism cover war and society, the history and philosophy of science and technology, and social and political theory. He has also contributed an array of peer-reviewed articles and book chapters on subjects that include the revolution in military affairs, Cold War computing, jihadist networks, complexity theory, and the conceptualisation of war. He regularly gives talks to international audiences at universities, military academies, think tanks, and cultural centres.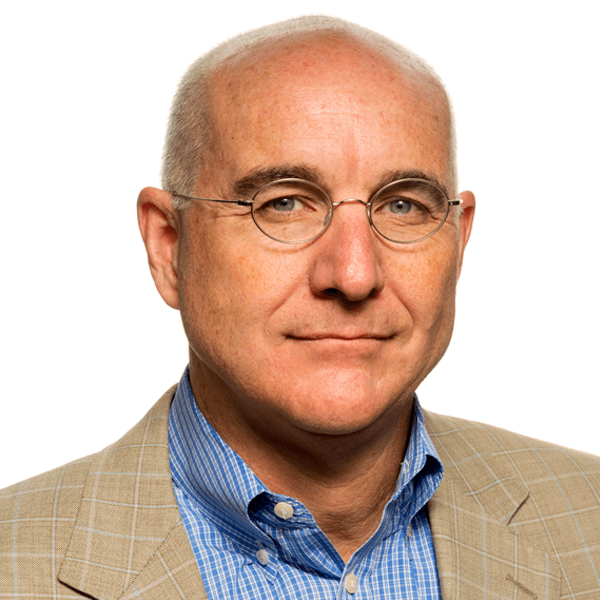 Phil Gilbert
Phil Gilbert, as General Manager of IBM Design, sets the strategy for and leads the transformation of product design at IBM. In 2012, Phil was asked to rejuvenate the legendary IBM design program, spearheading a broader transformation of how the company's teams understand and solve complex problems. The program has established a modern standard for the role of the arts in business— adding formally-trained designers into IBM at an unprecedented scale, and reskilling its global workforce in design thinking and agile practices. Through 2018, more than 2,000 professional designers have been hired, and IBM has certified 150,000 others in IBM's Enterprise Design Thinking framework. This transformation has been documented in the New York Times, Fortune and in the documentary film "The Loop", produced by InVision as a part of its Design Disruptors series.
Phil is also co-chair of IBM's Global Women's Executive Committee, advocating for greater gender diversity and inclusion. Outside IBM, Phil speaks regularly on topics of corporate change, enterprise design governance, strategy and culture. He graduated as a Pe-et (top ten) senior from the University of Oklahoma in 1978 and lives in Austin, Texas.
You can find Phil on Twitter @philgilbertsr.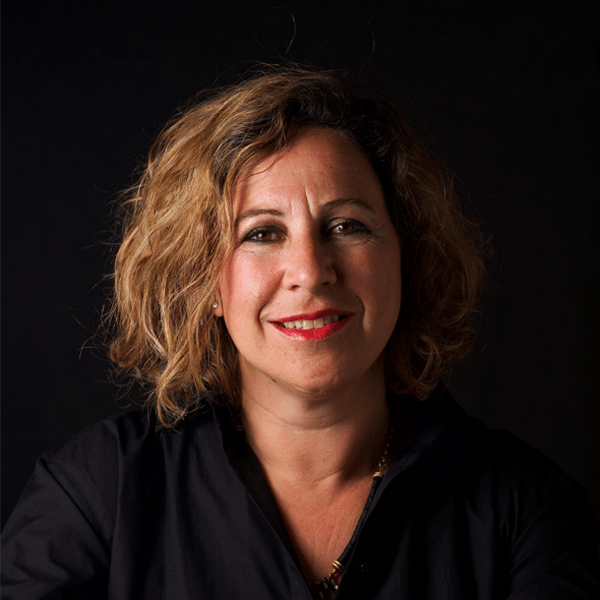 Ofra Graicer
Dr. Ofra Graicer is an expert in systemic operational design (SOD) and aspiring Generalist a-la Joseph
Campbell, working for the past two decades with Militaries and Defense establishments around the globe, towards transforming them into self-disruptive systems. Ofra co-instructs the Israeli Defense Forces Generals' Course alongside BG (Ret') Dr. Shimon Naveh, where they prepare Senior Military Officers for General Staff level of performance, and guide them through the process of devising strategy and operations for the new era. Dr. Graicer's research areas range from Deep Operations to Special Operations and Cyber, where she develops Future Concepts, war-games and simulations. Her book 'Two Steps Ahead: From Deep Ops to Special Ops - Wingate the General' has been circulating in leading military command schools since 2009. Ofra served as a Snipers Officer in the IDF and is educated in Art and Film, Political Science and Security Studies.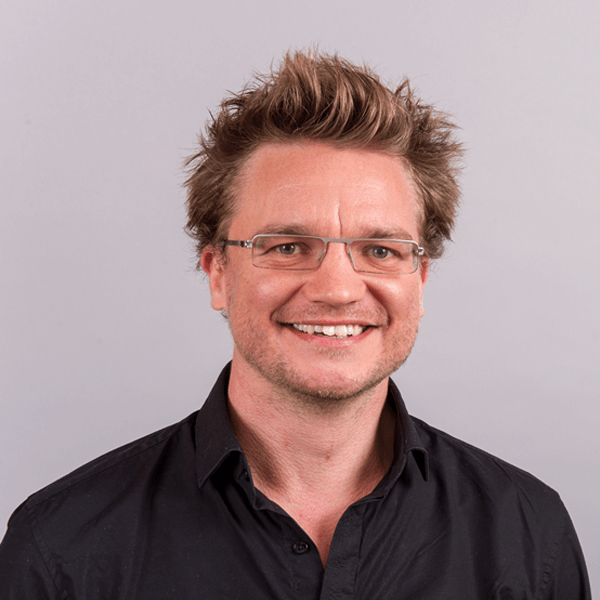 Luke Olsen
Luke Olsen is an Educator and Architect. He is designer, founder and Programme Director of 'MEng Engineering and Architecture Design' a new innovative 4 year integrated undergraduate Masters Programme at UCL bringing engineering and architecture together.
For the past 12 years he has coordinated Design Technology at the Bartlett School of Architecture and simultaneously taught Design at the Bartlett School of Architecture, AA School of Architecture, University of Greenwich, Kingston University and University of Nottingham.. Luke is determined to develop teaching as higher level research to advance contemporary building design in architecture and engineering practice.
As an architect he has worked on a broad range of projects from the award winning timber church for the Ogallala Sioux of South Dakota with BVH Architects, Omaha, Nebraska, to the Kings Cross Gas-holders with Wilkinson Eyre Architects. His drive in architecture is to synthesis the multidisciplinary approach to invention and creativity. Ben Zweibelson
Ben Zweibelson is the Program Director (METIS contracted employee supporting JSOU) for Special Operations Forces (SOF) design education, theory and practice at the Joint Special Operations University (JSOU) in the U.S. Special Operations Command (USSOCOM) located in Tampa, Florida. Ben is also a doctoral student with the Lancaster University where he is completing a degree in Philosophy focusing on the military design movement. He holds an undergraduate degree in Graphic Design with the University of Connecticut, a Masters in Liberal Arts with the Louisiana State University, a Masters in Strategic Military Arts and Sciences from the Air Command and Staff College, and a Masters in Military Operational Arts and Sciences (focusing on military design methodology) from the U.S. Army School of Advanced Military Studies.
Ben is considered a leading expert in military design application, theory and doctrine through his extensive experience, international publications, lectures and academic efforts that span multiple militaries, business and academia. He has applied design in a wide range of efforts from strategic and operational applications in combat theaters to theoretical and doctrinal endeavours across international military and SOF forces from the tactical to war college level programs. A retired U.S. Army Infantry Officer, Ben was awarded the Bronze Star Medal on four different occasions during multiple combat deployments to Iraq and Afghanistan. He resides in the Tampa area with his wife and three boys.
Speakers & Presenters
Welcome to our speakers & panelists presenting on our "Just Talk" & "They Talk" series: Our internationally aclaimed and diverse panelists are promising to engage in conversation with their colleagues on topics that pertain to their specialisms and IMDC themes. It is a privilege to have such a broad impressive range of presenters on board. More presenters arfe being added as time proceeds.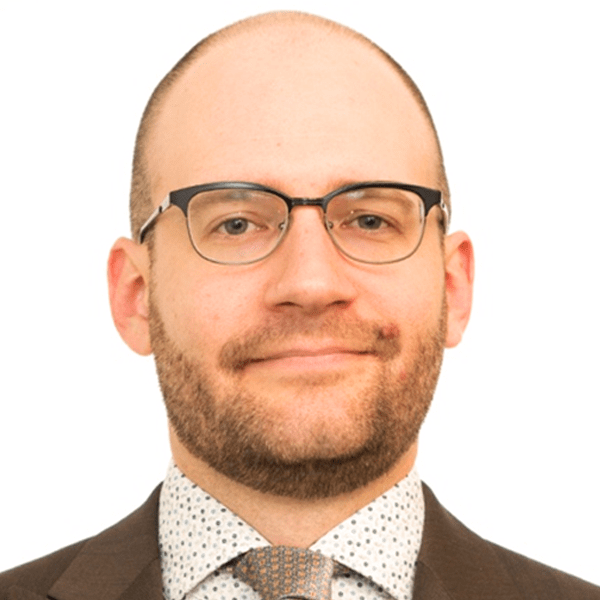 Philippe Beaulieu-Brossard
Dr. Philippe Beaulieu-Brossard is an Assistant Professor specializing in Defence, Security Studies and Design Thinking at Canadian Forces College (CFC) and a design thinking facilitator. Philippe is currently writing a book developing a sociology of military design thinking. He literally followed the footprints of design thinking from Israel Defense Forces (IDF), the US army, US Special Operations Forces and Canadian Armed Forces in the last three years.
He is the director of the Archipelago of Design project aimed at making available the experiences of defence practitioners with new planning and innovation methodologies for research and education purposes (with Dr. Philippe Dufort). Under this project, Philippe organized 3 international conferences and led the publication of a first special issue including the articles of 16 defence practitioners based on four continents published by the Journal of Military and Strategic Studies (JMSS) in 2017. Philippe holds a PhD in International Relations from the University of St-Andrews in the United Kingdom.
In 2018, Routledge's New International Relations Series will publish his book on confirmation biases involved in the relationship between theory and practice. Philippe also published in the Review of International Studies (RIS) about Theorizing Ambiguities in Securitization Theory (2017) and in International Relations (2015). Philippe Dufort
Professor Philippe Dufort is an associate professor and the founding director of the School of Social Innovation at Saint Paul University, Ottawa. He studies the epistemological roots of strategic innovation with a special interest in intrinsic reflexive practices of military practitioners. He holds a PhD from the department of Politics and International Studies (POLIS) of the University of Cambridge, UK.
He is an associate researcher at the Colombian Superior School of War. He acted as an Associate Editor at the Cambridge Review of International Affairs (CRIA) from 2009 to 2013. Apart from his experience in academic research, he has previously worked as a journalist in Latin America, a Human Rights watcher in conflict zones, and as a contractual analyst for the Canadian Mission toward the European Union in Brussels.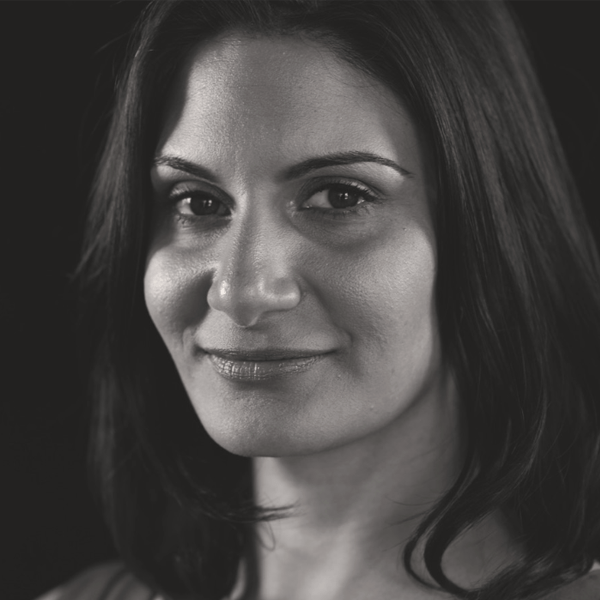 Donna Dupont
Donna Dupont is the Chief Strategist in Foresight & Design for Purple Compass, specializing in strategic foresight and design thinking for healthcare, emergency management and humanitarian sectors.
She has over 20 years' experience working in the health care sector. As a Registered Respiratory Therapist during the SARS crisis, Donna witnessed firsthand the health system challenges and risks to infectious disease threats. This experience was a professional turning point and led to an interest in policy, strategic planning and emergency management.
Donna has held a variety of roles within Ontario's Ministry of Health and Long-Term Care (ministry) in healthcare and emergency management. During her time at the ministry, she has the opportunity to support and lead transformational change projects. She is the recipient of several government awards at the provincial and federal level for her contribution to policy and planning. She holds a degree in Health Administration, and is currently completing her Master of Design (MDes) in Strategic Foresight and Innovation at OCAD University. Donna's interests are at the intersection between climate change adaptation, disaster risk reduction and sustainable development. Her aim is to collaborate with communities and organizations, and use strategic foresight and design methods to strengthen local capacity, health, public safety and security.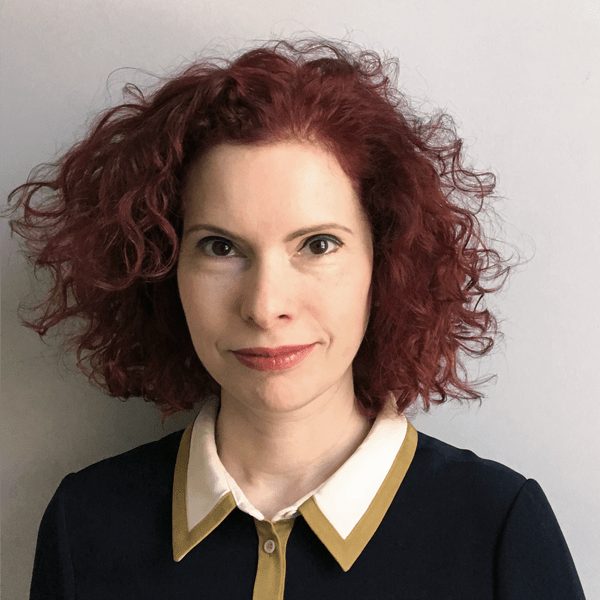 Orit Gal
Dr Orit Gal is currently a Senior Lecturer for Strategy and Complexity at Regent's University London, and Founder at Urbaniser app. Orit is a political economist with a deep curiosity for the inner workings of complex social systems. An expert generalist, she has worked in tech start-ups; corporate market research; peace-building NGOs; and innovative policy and military think-tanks. Having the opportunity to closely observe decision makers operating in messy, dynamic, and highly complex environments, she has focused her work on exploring the intersection between complexity science and effective operational design.
Social Acupuncture brings the fruits of this research to light.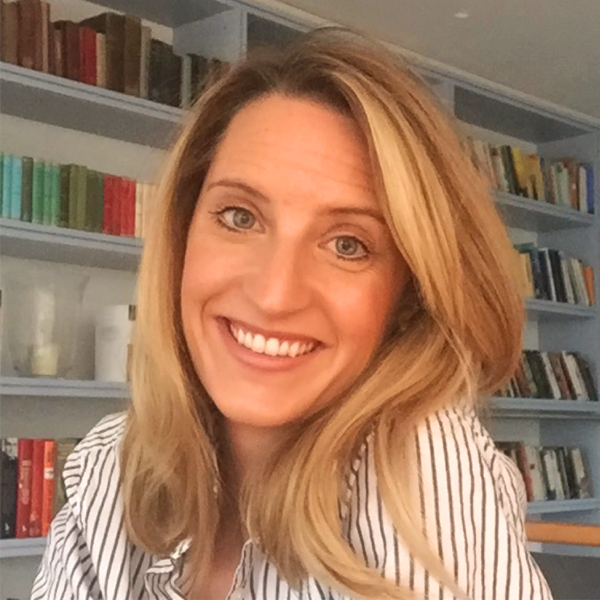 Alison Hawks
Dr Alison Hawks is the Managing Director of H4D UK. She was previously the Director of Research at the Section 809 Panel, a US congressionally mandated commission tasked with streamlining and codifying defense acquisition. She has been an Assistant Professor at the School of Foreign Service, Georgetown University and is a Visiting Research Fellow at the School of Security Studies, King's College London. Previously, she was a Lecturer at the Defence Studies Department, King's College London, and has lectured in American politics at Brunel University, as well as numerous undergraduate courses in the Department of War Studies.
Her doctorate thesis was in military sociology, examining how U.K. and U.S. military veterans transition to civilian life by becoming armed private security contractors. She has published her research and given numerous presentations on her work in the U.K., U.S., and Sweden. Alison was involved in the development of the PSC.1 Standard for the private security service provider industry as a member of both the Working Group and Technical Committee, and a contributing author of the UNODC Handbook for the Rules of Force for Private Security Companies. She received her PhD from the Department of War Studies, King's College London and her MA in Strategic Studies from the University of Leeds. She holds a BA in Political Science from the University of California, San Diego.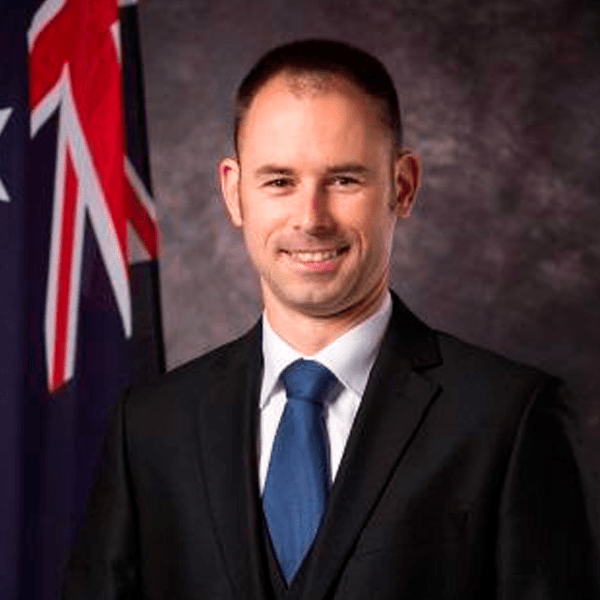 Aaron P Jackson
Dr Aaron P Jackson is Senior Researcher, Joint Planning and Design in Defence Science and Technology (DST) Group, part of the Australian Department of Defence. A civilian Defence employee since 2010, he has previously been appointed Joint Operations Planning Specialist in DST and joint doctrine developer at the Australian Defence Force Joint Doctrine Centre, where he specialised in developing executive, operations and planning series doctrine. In addition to his civilian appointments Aaron has served in the Australian Army Reserve since 2002. He has deployed as a civilian on Operation Accordion (Middle East region) and as a military officer on Operations Astute (Timor Leste) and Resolute (Australian border security). Aaron holds a Doctorate of Philosophy (International Relations) and has an ongoing research focus on defence and military studies, international relations, operational art and design thinking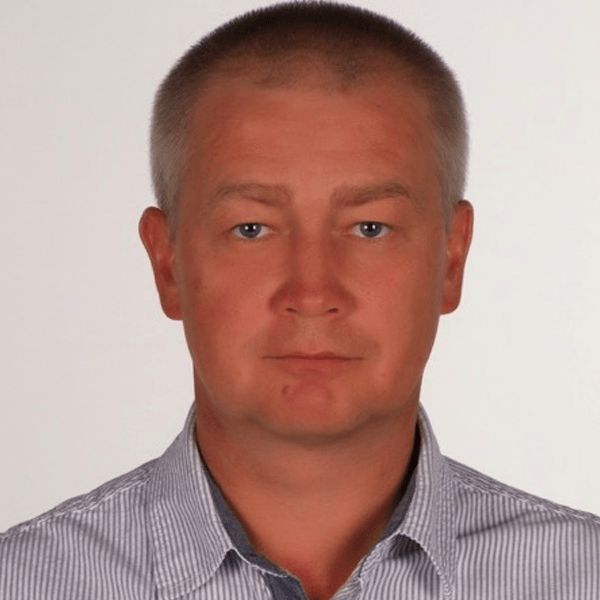 Radoslaw Jagiello
Radosław Jagiełło is an assistant at the Institute of Operational Art and Tactics at War Studies University (WSU) in Poland. He is co-instructor in the Polish Military Design Course, as well as a doctoral student at the same university.
Being a retired Infantry officer, he has a privilege to do in his life what he really likes. Mark Lacy
Dr Mark Lacy is an associate director of Security Lancaster heading DS21: Defence and Security in the 21st Century and is a senior lecturer in the Department of Politics, Philosophy and Religion. He is currently writing a book on new strategic and technological trends in warfare titled War Beyond the Gray Zone. His work is concerned with debates about the 'pace of change' in technology that is transforming both the 'tools' and 'terrains' of warfare and he leads a cluster of PHD students that explore the pace of change and technology in the contexts of military logistics, cybersecurity, robotics and drones, social media and radication, the transformation of urban conflict.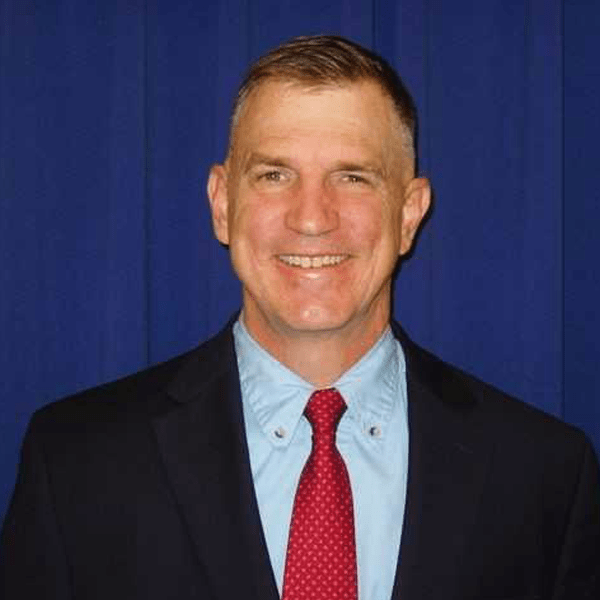 David Major
David Major is a retired US Army LTC. David spent most of his career in infantry units up to the division level. He has instructed at the US Marine Corps Expeditionary Warfare School and at the US Marine Corps Command and Staff College.
Currently David is an operational art course author for the US Marine Corps Distant Education Program Command and Staff College at Quantico, Virginia. Operational design and modeling is a central portion of David's course since 2010 with continuous revisions. David has earned a BS (Biology) from Northern Kentucky University and a MS (Human Resources) from Central Michigan University.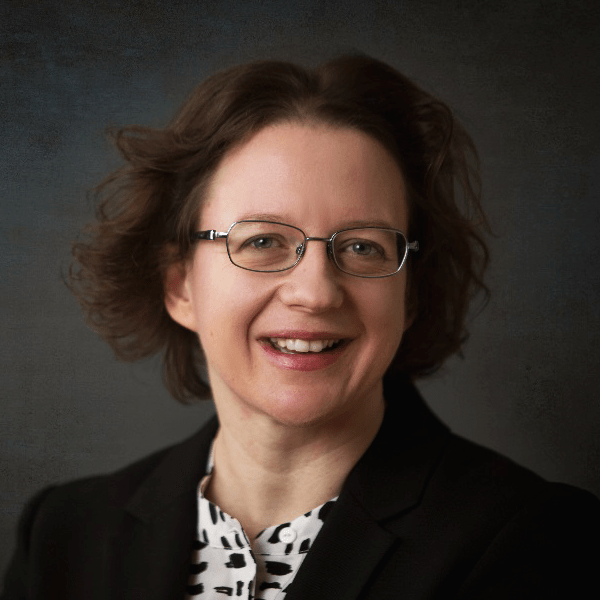 Lucy Mason
Dr Lucy Mason was appointed Head of the Defence and Security Accelerator (Accelerator) on 21 March 2017. As Head of the Accelerator, Lucy is responsible for building strong relationships between defence and security departments within the UK Government, industry, academia and other partners, to deliver innovative ideas for the security and prosperity of the UK. Launched in December 2016, the Accelerator fast-tracks innovative, game-changing ideas by funding their development, matching suppliers with expert Innovation Partners, and boosting supplier access to defence and security. Lucy joined Dstl from the Home Office where she led the science and technology, and private sector engagement, work-strands for the review of the Government's counter-terrorism strategy.
Lucy has expertise in security and policing and her main interests are in technology and innovation, digital ethics and identity, social and behavioural science, and horizon scanning. Since joining the civil service in 2009 Lucy has held roles in the Department of Business, Innovation and Skills, Government Office for Science, Cabinet Office, Department for Health, and the Home Office. Lucy was Home Office lead on the Internet of Things (IoT) and a Board member for the PETRAS IoT Research Hub, and was formerly Deputy Head of Foresight in the Government Office for Science. Prior to joining the civil service Lucy was Risk and Business Continuity Manager for Thames Valley Police and staff officer to the Chief Constable. Lucy has a doctorate in Archaeological Science from Oxford University.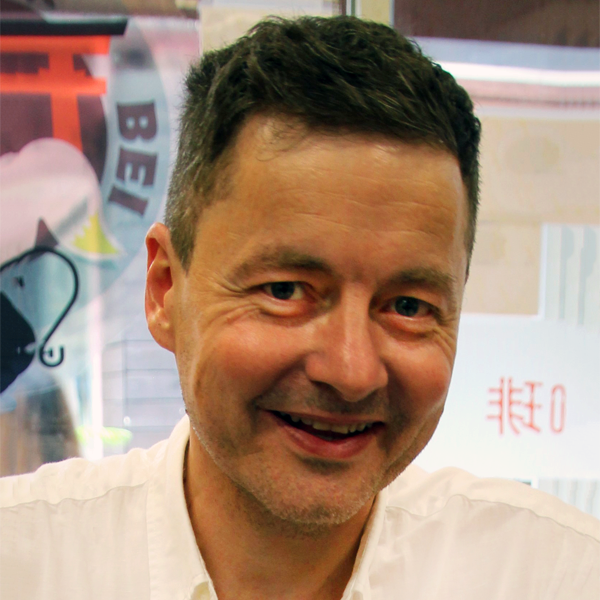 Ron Memmel
Ron Memmel has over 25 years of experience in foresight, strategy development and innovation; and a proven track record in both private and public sectors.
In the private sector, Ron employs foresight methodologies and systems theory to understand the complexity, challenges and opportunities of the fourth industrial revolution. By creatively applying design thinking methodologies through client focused workshops, bespoke insights are developed to generate forward looking strategies. This work provides Ron's clients with a robust, resilient and anticipatory strategic framework for turbulent economic and security environments.
In the public sector, Ron has most recently worked with Policy Horizons Canada; which is a strategic foresight organization within the Government of Canada. For Horizons, Ron tackles complex geo-political security and economic issues that will have significant implications for government policy and programs over the next 15 to 20 years. The findings are used to inform and generate highly responsive, efficient and agile strategic options.
Ron holds degrees in International Relations, Sociology, Business, and most recently Strategic Foresight and Innovation.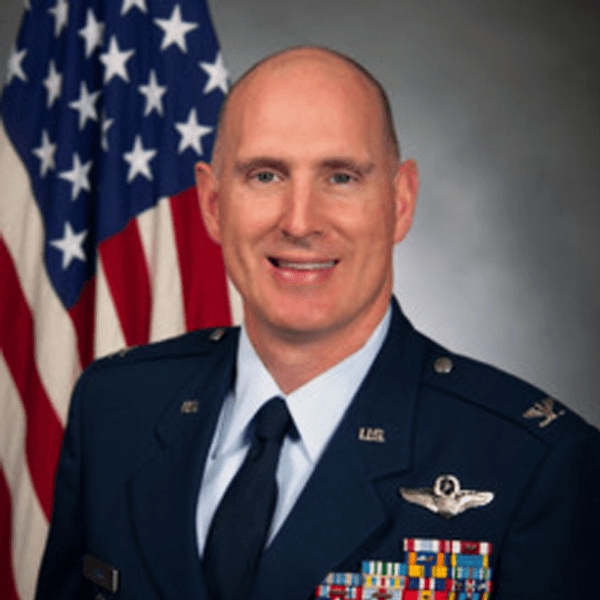 Jeremiah Monk
Col Jeremiah Monk currently serves as the Chief of Plans and Strategic Design, US Special Operations Command, MacDill AFB, FL. Col Monk earned his commission from the United States Air Force Academy in 1995. He is a master navigator with more than 3300 flying hours, to include over 1400 hours in the MC-130H Combat Talon II. Col Monk began his career in attendance of Joint Undergraduate Navigator Training at Naval Air Station Pensacola, FL and Randolph AFB, TX. Upon graduation in 1997, he was assigned to fly the C-130E with the 61st Airlift Squadron, Little Rock AFB, AR, where he deployed in support of combat operations in the Balkans and Southwest Asia. In 2001, Col Monk was assigned to fly the MC-130H with the 15th Special Operations Squadron, Hurlburt Field, FL. He deployed in support of combat operations in Iraq, Afghanistan and Colombia, and served as Chief, 16th Operations Group MC-130H Standardization Evaluation Branch. Col Monk was assigned to Headquarters Nineteenth Air Force, Randolph AFB, TX in 2006, where he deployed in support of Headquarters US Central Command, served as the Chief of Current Operations, and later as the Executive Officer to the Nineteenth Air Force Commander.
In 2010, Col Monk became the Director of Operations and then Commander, 66 TRS, Fairchild AFB, WA, where he was responsible for the daily operations of the USAF Survival, Evasion, Resistance and Escape technical training program, the USAF Arctic and Parachute Water Survival Schools, and the Evasion and Conduct after Capture Training Program. In August 2013, he was assigned to Headquarters US Special Operations Command, MacDill AFB, FL, where he served as Chief of Emergent Force Requirements, Deputy Chief of the Commander's Action Group, and Strategic Planner. Col Monk graduated from the Air War College in 2017, then served as the Deputy Director, NATO Centre of Excellence Defence Against Terrorism in Ankara, Turkey before assuming his current position.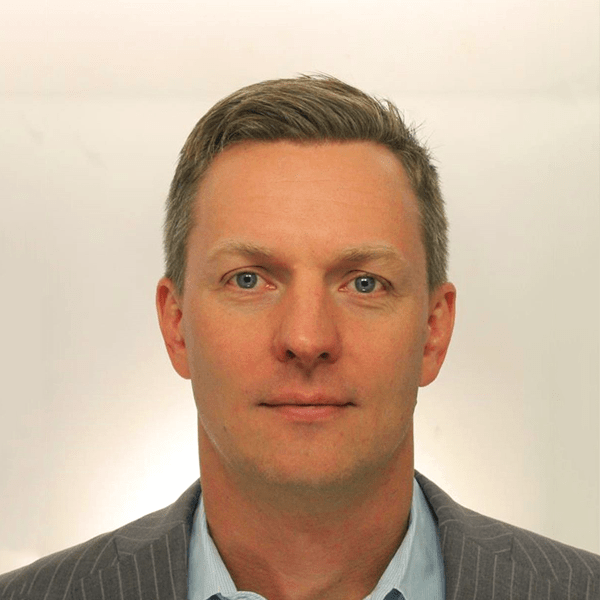 Dan Öberg
Dr Dan Öberg is an Associate Professor of War Studies and the deputy head of the Air Power Section at the Swedish Defense University in Stockholm. He is a former STINT visiting professor at Tokyo University (2015-2016) and holds a Ph.D. from Yokohama National University, Japan. For the last decade, he has been teaching military officers on all levels as well as published on war in international academic journals and edited volumes among other things on targeting, operational warfare, and military design.
He has participated in various roles in military training and international staff exercises and his present research is focused on the interplay between warfare and the modelling of such exercises, in particular concerning the Baltic Sea region. In addition, Dan has acted as guest editor of International Journal of Baudrillard Studies, associate editor of Journal of Narrative Politics (2016-2018), and is currently co-convenor of the Security and War Research Group (with Dr Tom Lundborg) at the Swedish Defence University. Chris Paparone
Professor Chris Paparone is on the faculty at the Eisenhower School of National Security and Resource Strategy, National Defense University, Washington, DC. He is a retired Army colonel with 28 years of active service to include participation in operations Just Cause, Desert Storm, Joint Endeavor, Joint Guard, and Operation Allied Force.
He received a PhD in Public Administration from Penn State University and served as a faculty member of the Army War College. After retirement from his last active duty tour as J4 (Logistics and Engineering) at US Joint Forces Command, he served six years on faculty as an associate professor with the US Army Command and General Staff College. His last position before Eisenhower School was as a college dean at the US Army Logistics University, Fort Lee, VA. He has published numerous articles and book chapters. In 2013, Bloomsbury, NY, published his book, The Sociology of Military Science. Robert Rosa
Major Robert Rosa is a Polish army officer. After having finished National Defence University, he began to work as an assistant at War Studies University in Warsaw in the Institute of Operational Art and Tactics.
He holds a Master degree in Road and Bridge Construction as well as Psychology and a Postgraduate degree in Tactical-Operational Studies. In the Polish Armed Forces, Robert teaches Design Thinking mostly to military audiences in the frame of Higher Strategic – Operational Course. Furthermore he is conducting research concerning the application of Design thinking for military purposes.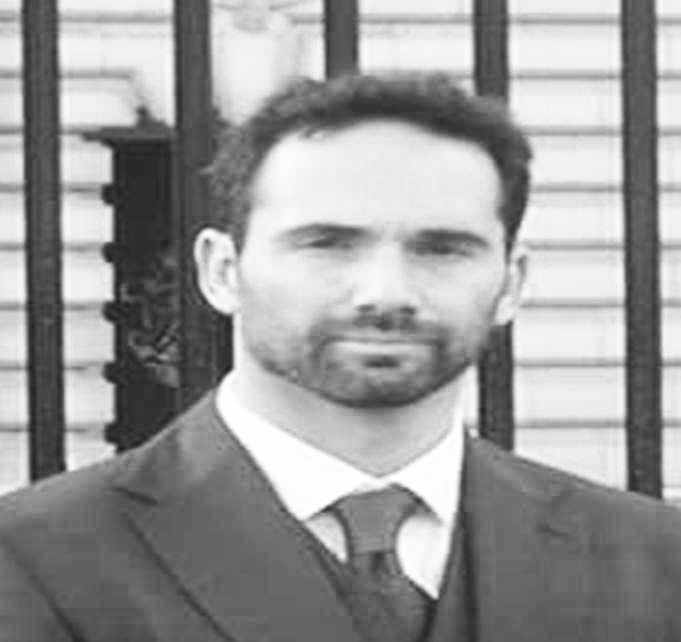 James Rosie
James Rosie started as an intelligence analyst with the British Army, including deployments to Afghanistan and a posting with British Embassy, Beijing. After leaving the Army he joined Dstl, working on projects within the Information Operations space, such as human terrain and network analysis. This was complemented by further deployments to Afghanistan as a civilian analyst, including Helmand and Kandahar. After taking on a role as team leader for the Dstl Behavioural & Cultural Systems team, he then seconded into a UK Jt Force command as their Scientific Advisor. In April 2018 he returned to Dstl and is now a Principal Anthropologist working on novel influence research, including developing a new capability in Behavioural Analytics for the MoD. Recently James was elected as a fellow of the Royal Anthropological Institute.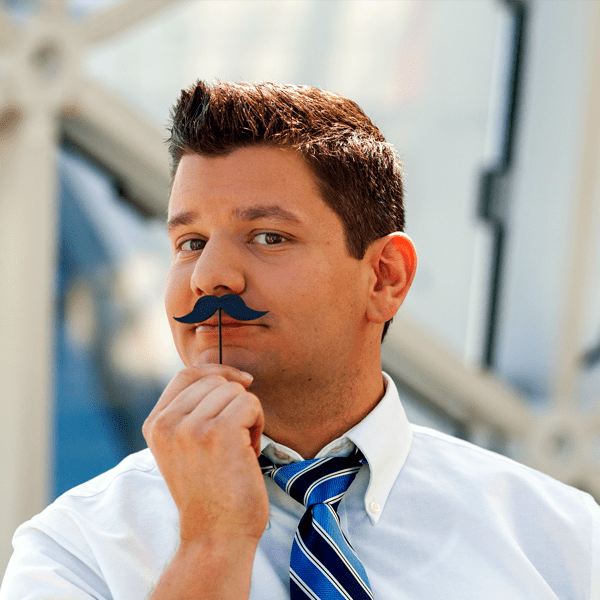 Nathan Schwagler
Nathan Schwagler is a creativity and innovation researcher and facilitator, (METIS contracted employee for JSOU) currently supporting the Joint Special Operations University (JSOU), at US Special Operations Command (USSOCOM), with the execution of two academic lines of effort: Creative Problem Solving and Military Design & Innovation.
In industry and academia, he has served as the Founding Co-Director and Executive Facilitator of The Dalí Museum Innovation Labs, and as the nation's first B-school "Creative-In-Residence" at the University of South Florida, St. Petersburg, College of Business.
Nathan is a certified practitioner of LEGO Serious Play, and is a certified administrator of both the Entrepreneurial Mindset Profile and the creative problem solving preference measure, FourSight (utilized by organizations including: NIKE, Pfizer, GOOGLE, Disney, HP, IBM, Kraft, and L'oreal, and academic institutions including: MIT, Stanford, and Harvard). He is a published author of peer-reviewed and popular press articles, and a co-author of a recent textbook: "Organizational Creativity: A Practical Guide for Innovators and Entrepreneurs"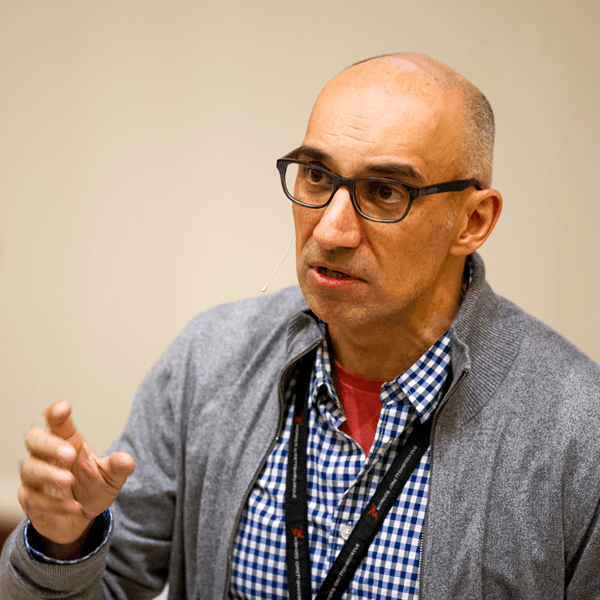 Anders McD Sookermany
Anders McD Sookermany is both an active duty officer and a Senior Research Fellow at the Norwegian Defence University College (NDUC). His academic background comprises more than 20 years of experience in higher education and research on training, performance and culture predominantly within military contexts. He holds a doctorate degree in Pedagogical Philosophy from the University of Oslo, a master's degree in Philosophy of Sports from the Norwegian School of Sports Sciences together with an Air Force Staff College education.

In his research the main object have been to challenge the 'taken for granted'. Thus, in essence, he likes to explore and challenge the perception of reality and the building blocks we utilize to frame our understanding of reality as being true. In doing so he seeks to engage his audience, students or discussion partners in challenging conversations about behaviour, normativity and mainstreaming as resources and barriers in individual and organizational change.

Currently, Sookermany serves as the Chair of Educational and Research Programs at the Institute of Military Leadership and Operations at the NDUC in Oslo. Research wise he is working on matters related to Gamechangers, Learning under Risk and the Springer Handbook of Military Sciences. In addition he has, within the broader area of his expertise, participated in several national and international committees, councils, working groups etc. Among them, he is a past president of the International Society of Military Sciences (ISMS) and still serving on their Council as well as being one of three Co-Editors-in-Chief to the Scandinavian Journal of Military Studies and a member of the editorial board of the Armed Forces & Society journal. Nicholas Taylor
Nicholas Taylor is a Senior Principal Analyst in the Defence & Security Analysis Division of the UK Ministry of Defence Science and Technology Laboratory (DSTL), where he leads research and analysis on deterrence and other strategic effects including coercion and reassurance. His work has included reviewing and refreshing UK conceptual and theoretical understanding of deterrence; updating UK defence doctrine; developing deterrence training and education; the development of methods for deterrence planning; and ongoing support to operational and policy communities and decision-makers in development of deterrence strategies. Nicholas continues to lead studies at Dstl on conceptual and theoretical aspects of deterrence, as well as leading collaborative activities with Allies and partners, and a programme of academic outreach.
Prior to joining Dstl, Nicholas worked as a consultant on a wide range of defence projects in support of UK MoD. His career began with a commission in the Royal Air Force (RAF) as a Fighter Controller. Nicholas was awarded a BA (Hons) in International Relations and Strategic Studies at Lancaster University as a RAF Officer Cadet.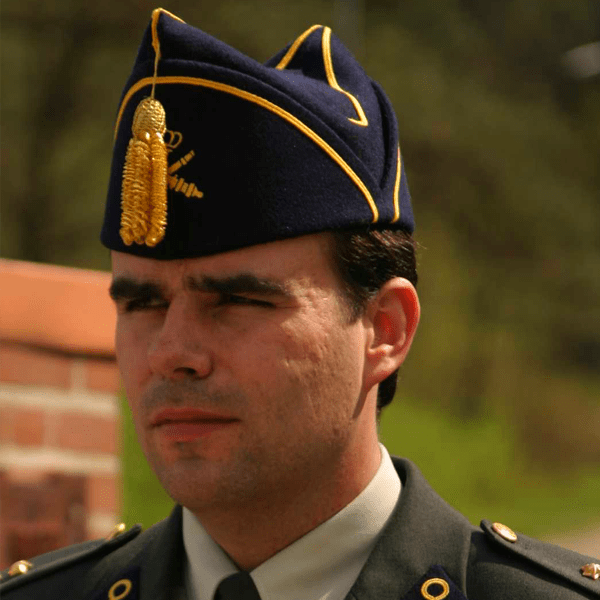 Jeffrey van der Veer
Lieutenant Colonel Jeffrey van der Veer is a Dutch army officer. After having finished the German Advanced Military Staff Course, he began his current work as J5 Plans at the (German) Bundeswehr Joint Forces Operations Command in Potsdam.
He holds a Masters degree in Military Strategic Studies with track Warstudies. In the Netherlands armed forces, Jeffrey has researched, developed and taught Design thinking to various audiences ranging from Military Academy, Intermediate Staff College up to the Advanced Staff Course and the Doctrine Centre. Furthermore he was involved in (re-) writing doctrine regarding Design.
Since working and staying in Germany, he has continued to be involved in Design development back in the Netherlands, but the majority of his time is absorbed by teaching, developing and implementing Design Thinking into the Bundeswehr Command and Staff College (Führungsakademie der Bundeswehr) course and in the near future maybe into their Master program as well. Currently, Jeffrey is (at the operational level) leading a discourse on traditional operational planning as mission approach versus design thinking.
Student Panel
We are pleased to have students from Lancaster University participate in the IMDC2019 confernce. Lancaster University is very keen to have its students involved in current debates and challenges, and engage with their ideas and thoughts in the area of Defence and Security. Supported by Dr Mark Lacy and Karena Kyne this dynamic young group of students, whose ideas are central to this session, have shaped the "Think Tank Scenario".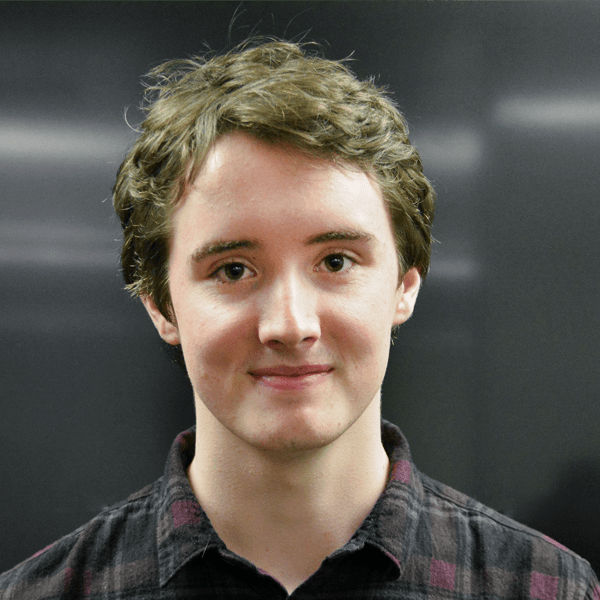 Joe Blackburn
Joe Blackburn is a third year Politics and International Relations student at Lancaster, with a specific interest in the function and potential subversion of democracy. He has a distinct interest in the subject of defence thinking, as it plays a potentially key part in the role and importance of states in the modern world. In the past, Joe has been involved in the Richardson Institute, completing a paper at the request of the Defence, Science and Technology Laboratory, and is currently part of Lancaster University's Policy School programme.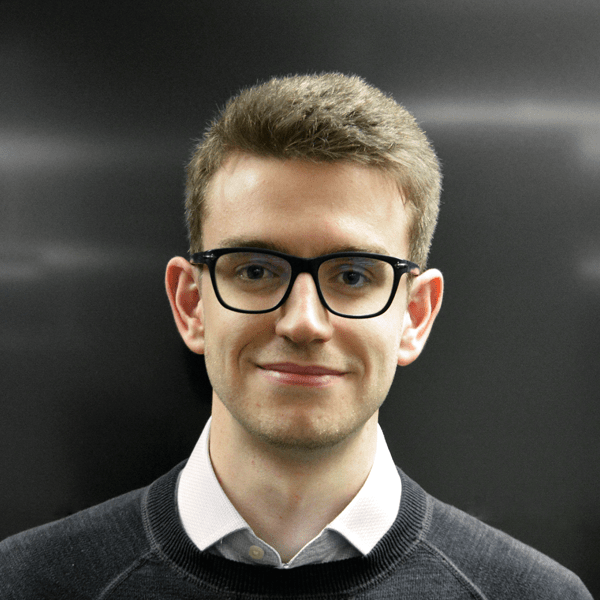 Ben Crumpton
Ben Crumpton is an undergraduate student studying Politics and Philosophy at Lancaster.
He is fascinated by engaging and understanding people from as many different cultures and disciplines as possible and has a broad variety of interests including external intervention, continental philosophy and corporate governance. So far, Ben has been involved in researching, writing and presenting a project with The Richardson Institute. His interest in the IMDC stems from a desire to see insightful academic work, especially design methodology, integrated into real-world scenarios where the perceptive understandings can be translated into visible benefits for military practitioners and civilians alike.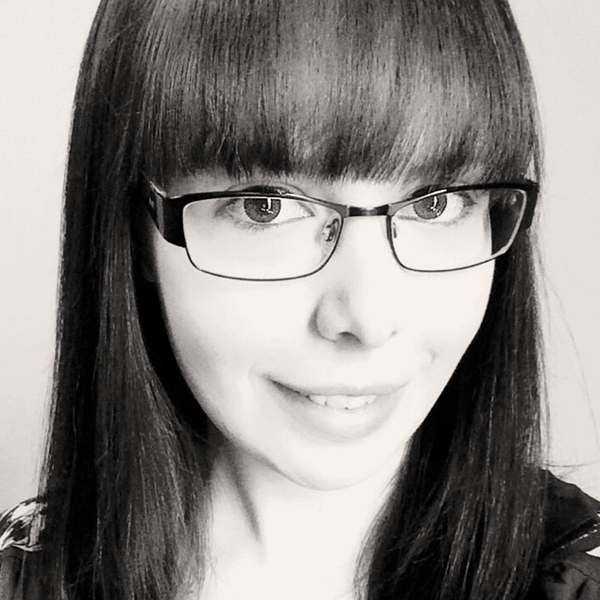 Anna Dyson
Anna Dyson is a doctoral student of International Relations at Lancaster University. Her research is concerned with the complexities of the emerging high-speed battlespace, with a focus on the convergence of artificial intelligence, unmanned military systems and the cyber domain. She holds a degree in Photography and a Masters in International Relations. Anna is particularly interested in harnessing interdisciplinary perspectives and creative approaches in order to explore, understand and confront contemporary security challenges in new ways.
Anna has conducted research with the UK Ministry of Defence and has also spent time as a researcher within the Richardson Institute Peace and Conflict Research Centre, where she investigated the use and development of drones by violent non-state actors for the Defence Science and Technology Laboratory. She is a member of the ESRC funded TTAC21 student research network and is currently preparing to take part in the Atlantic Council's Cyber 9/12 Strategy Challenge.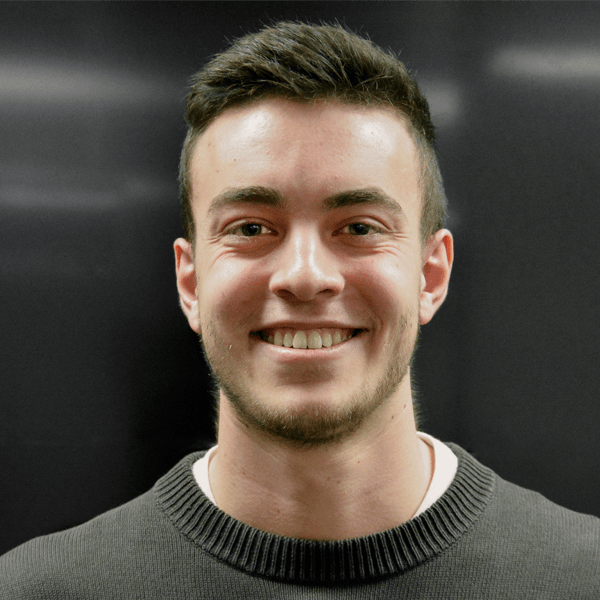 Alex Grayson
Alex Grayson is a third year student of Politics and International Relations at Lancaster University. Whilst at Lancaster his research has focused on the role of technological change in the realms of military and security practices. Particularly, his interests relate to the introduction of robotics and artificial intelligence technologies into the public realm, and how societies will respond to new changes.
Alex's interest in the IMDC relates to the tension between academic accounts of military practice and insider accounts of military experiences in Design Thinking. As a student and linguist, he is curious about the dialogue between the academic and military worlds, and how an open discussion about Design Thinking can lead towards improvement in military practices on both strategic and ethical levels.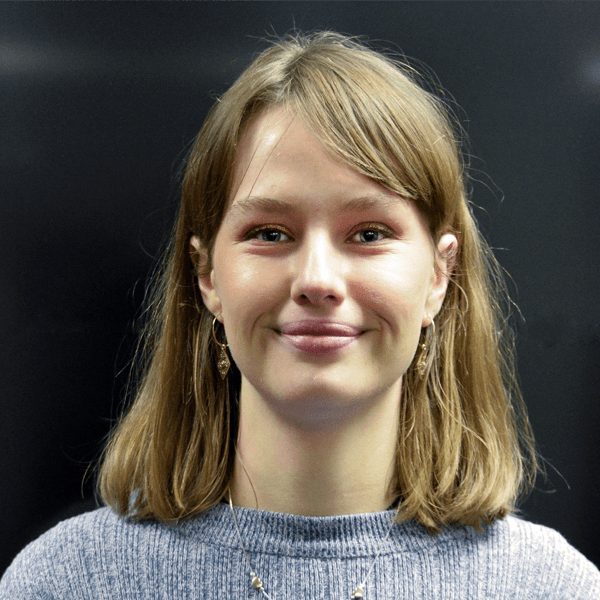 Frankie Page
Frankie Page is a third year Philosophy, Politics and Economics undergraduate at Lancaster University.
Throughout her time at university, her research has centred around the radicalisation process in the UK, and the role of humanitarian intervention and human rights in conflict resolution. With regards to IMDC, Frankie is particularly interested in how design methodologies can be practically implemented in current military structures and the overall effect that a design thinking approach will have on the outcome of future conflicts.