Emanuele Giorgi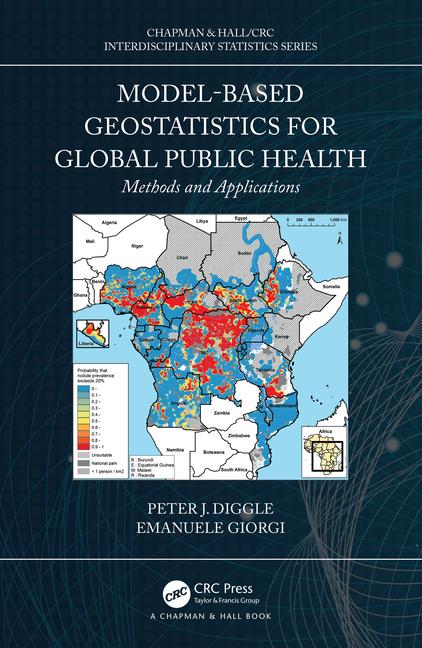 Check out our book on model based geostatistics at this link.
---
Contact Details
Emanuele Giorgi
Senior Lecturer in Biostatistics
Lancaster Medical School Faculty of Health and Medicine
Furness College
Room B73
Lancaster University
Lancaster
LA1 4YG
UK


Email: e.giorgi@lancaster.ac.uk
Department Website: http://www.lancaster.ac.uk/shm/med/chicas

---
Education
Ph.D. in Statistics and Epidemiology, Lancaster University, UK. (October 2015)
MSc in Statistics, Universitá degli studi di Padova, Italy. (July 2012)
BSc in Statistics, Universitá degli studi di Padova, Italy. (April 2010)
---
About me
I am a Senior Lecturer in Biostatistics in the CHICAS research group at the Lancaster Medical School. I work at the interface between development of statistical methodology and epidemiological applications. I formerly did my BSc and MSc in Statistics at the University of Padua, and then joined CHICAS in 2012 where I gained my Ph.D. in Statistics and Epidemiology.
---
Research
My reaserach interests lie in the development of novel geostatistical methods for disease risk mapping with a particular focus on tropical diseases in Africa. Here is a list of topics on which I have been recently working.
Geostatistical modelling of zero-infalted prevalence data.
Preferential sampling.
Geostatistical inference on missing locations.
Geostatistical modelling of prevalence data from multiple diagnostic procedures, with application to the mapping of lymphatic filarasis risk.
Combining data from multiple surveys with a mix of random and biased samples.
Integrated spatial analysis of exposures and risk at multiple spatial scales.
Spatio-temporal modelling of repeated cross-sectional prevalence surveys.
---
統計学以外のパッション:日本語
私は2019年9月に日本語を本格的に独学で勉強することにしました。それをやろうと決めたという理由は色々あると思います。もちろん、日本の文化や文学や歴史や芸術などに深い興味を持っています。その上に、毎日自分を試しているのは一番大切なことだと思います。 今まで、私は日本に一回だけ行ったことがあります。その時はただの観光客として日本に行って、そこで3週間を過ごしましたが、日本語を全然話しませんでした。 今、日本語の小説を読めたり中級者の向けの日本語のポッドキャストを聞いたりするのが本当に好きです。 私が一番好きな小説は村上春樹作家が書いた「騎士団長殺し」という物語です。よければ、それを読んでみてください。
---
Awards
Royal Statistical Society Research Prize 2018, Award given for outstanding published contribution at the interface of statistics and epidemiology, spanning the development of spatial statistical methods, their application to a range of substantive problems in global population health research and their implementation in open-source software.
Young Investigator Award, First-tier Mention, American Society of Tropical Medicine. Award given for the work presented at the Annual Meeting 2014 in New Orleans (USA). (Read more here - see my poster)
---
My CV
Click here
---
Software
PrevMap: an R package for both likelihood-based and Bayesian analysis of spatially referenced prevalence data.
R code on the analysis of the lead pollution data from Galicia, northern Spain, in PrevMap. click here
Shiny application: Malaria mapping in Senegal from 1905 to 2014.click here
---
Memberships
---
Memorable moments from IBC, Florence, July 2014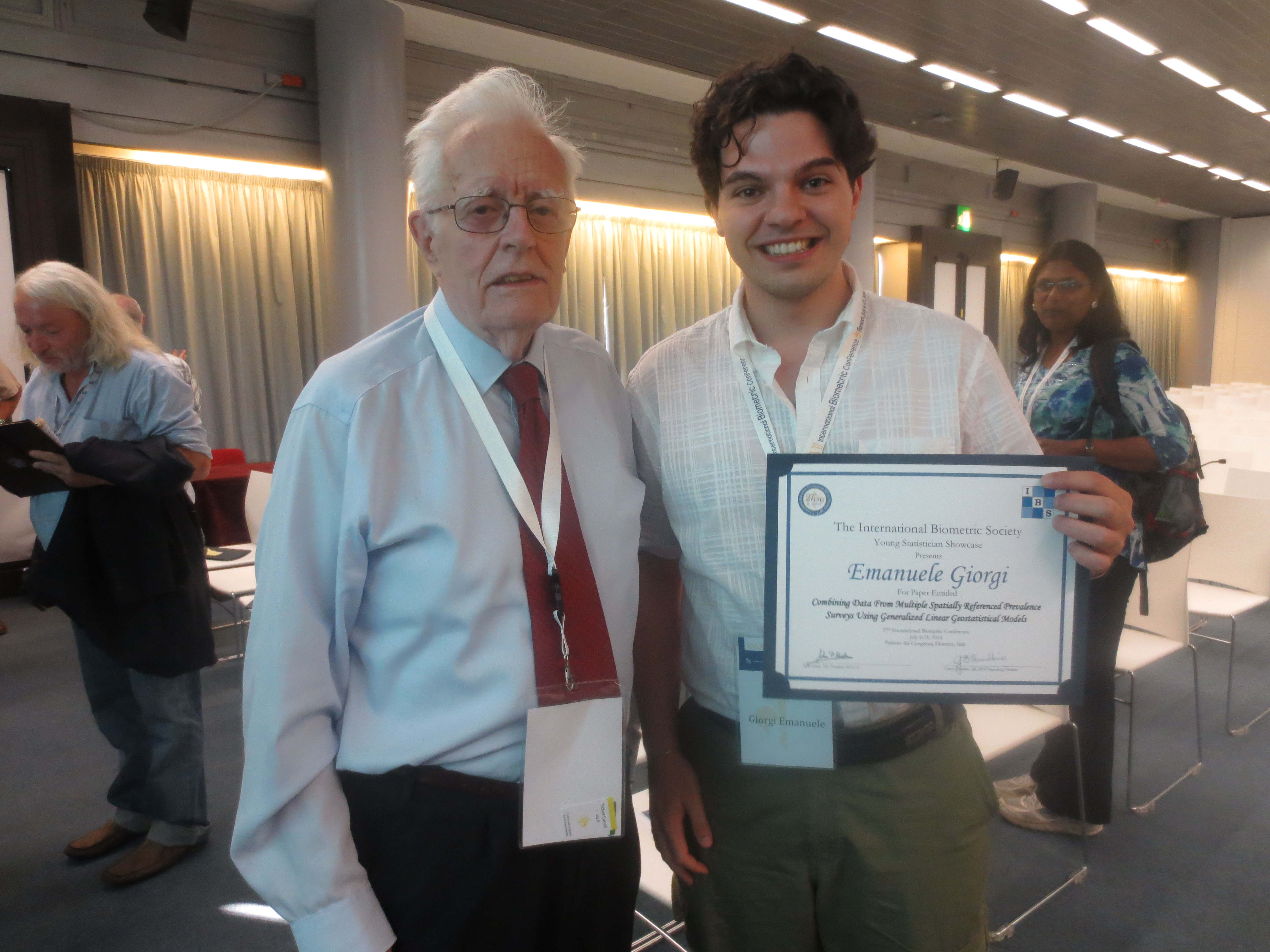 ---


Last Modified: 10 October 2017