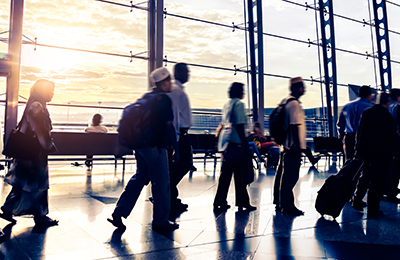 Vacation travel
How to prepare for foreign travel while studying in the UK
Will I need a visa?
If you are not a European Economic Area national and want to travel to Europe, you may need to apply for a Schengen visa before you travel.
The Schengen Visa Scheme allows those wishing to visit certain countries within the European Economic Area (EEA) (and Switzerland) to travel between these countries using only one visa. Together the following countries make up the Schengen space:
Austria, Belgium, Czech Republic, Denmark, Estonia, Finland, France, Germany, Greece, Hungary, Iceland, Italy, Latvia, Liechtenstein, Lithuania, Luxembourg, Malta, The Netherlands, Norway, Poland, Portugal, Slovakia, Slovenia, Spain, Sweden and Switzerland.
If you are travelling to countries outside of the Schengen space, you should contact that country's embassy in the UK for information about immigration procedures there. Here is a list of foreign embassies in the UK.
What type of Schengen visa will I need?
There are three types of Schengen visa:
The short stay or travel visa
This allows a visit of up to three months in any six-month period. This is the visa that most students wanting to travel within the Schengen space as tourists will require.
The airport transit visa
This allows you to transit through the international transit zone/area of an airport of a Schengen member state, but not to exit this zone/area before flying on to your next destination.
The transit visa
This enables you to pass through the territory of one or more Schengen countries on your way to another country outside the Schengen space. It can be issued for a maximum of five days.
If you are intending to study, for example, in the country you are visiting, we advise you to ask the appropriate embassy before you enter that country what type of visa you need. The activities you are allowed to undertake using a Schengen visa are decided by the Schengen country you are visiting.
Where do I apply for a Schengen visa?
If visiting only one country in the Schengen space, you should apply to the embassy of that country.
If visiting several of the 26 countries, you should apply to the embassy of whichever country is your 'main destination' - the country in which you plan to spend the most time during your trip.
If visiting several countries in the Schengen space without having a main destination, you should submit an application to the embassy of the country where you will first enter the Schengen space.
How do I apply for a Schengen visa?
Visa fees, eligibility criteria and documentation vary according to which type of visa you need and the country you are applying to. You should check the website of the relevant embassy, or contact them to check what needs to be submitted with your application. You will have to fill in an application form, which will often be available to download from their website. If the website does not have the information you need, you will need to telephone the embassy (most embassies have a telephone line giving detailed recorded information). Alternatively you can try faxing or emailing them.
You can also choose to apply for a multiple entry visa if you wish to travel more than once into the Schengen space during a three-month period. However, you may be required to show evidence of all the travel arrangements and bookings with your application. Please contact the relevant embassy concerning this situation.
How long will the application take?
Applications should be made as early as possible, in case there are any unexpected delays. Some countries require that you make the application in person and go and collect your passport once the visa is approved.
What documents will I need to provide?
A completed application form. No application for a visa will be accepted without the appropriate application form. Each country produces its own application form although the same questions are asked. The fee varies between countries.
Original passport or official travel document.
Recent photograph(s): The exact number required varies between countries.
Proof of purpose of the visit: Invitation letters from friends may have to be verified by the local town or city hall where they are based. This may take time and you should start making arrangements as early as possible. Bookings and reservations for accommodation or tours may need to be shown.
You should check that your current UK student immigration permission will allow you to return to the UK after your trip. Most Schengen countries insist that your immigration permission to be in the UK should last for a certain period after you return from your trip. Some countries insist on as long as six months.
Evidence of sufficient funds to complete the trip. You have to show that you can support yourself during your stay in a particular country. Evidence confirming this can be recent bank statements and credit card statements showing the current credit limit. Cash is not always accepted as proof. Not all countries state how much is required although The Netherlands suggests a minimum of £30 a day.
Visa fee. The visa fees charged by the different embassies vary, and you should check the current fee and which forms of payment are acceptable before you submit your application. The fee should be paid in UK pounds (or Euros in some cases). Please note that most of the embassies state that the fee should be paid either in cash or by postal order and they will not accept cheques or credit cards. The fee is usually not refunded, even if a visa is refused.
Evidence of student status. You will have to show documentary evidence from your institution explaining that you are a full-time student.
Medical insurance to cover the period. Most Schengen countries require proof of medical insurance which covers the entire trip.