Living in the UK
If you're new to the United Kingdom, this page will provide you with key information on a number of important practical issues. For detailed advice and guidance, we recommend that you also consult the UK Government and UKCISA websites.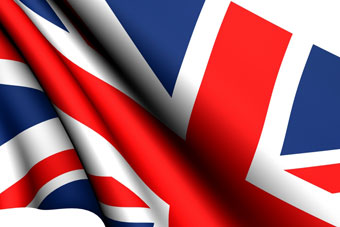 University Facilities
Lancaster University offers a community environment providing a wide range of campus facilities. From health care to hairdressing, all of your daily needs are catered for on campus.
The city of Lancaster and the wider region also boast a vast array of shops, cafés and restaurants, services and cultural venues.
Climate
The weather in the UK is famously unpredictable – that's why we like to talk about it so much! There are four distinct seasons and each has its benefits and drawbacks. You will most probably arrive in September or October when average temperatures will be around 10 degrees Celsius (50 F). In the winter this is likely to fall to close to 0 degrees C (32 F) and then rise again through the spring and summer. June, July and August have average temperatures in the mid-20s Celsius and frequently higher (70 to 80 F).
Generally, the UK benefits from a climate which is comfortable – not too cold in the winter and not too hot in the summer. Nevertheless, rain is fairly common at all times of the year so a waterproof jacket is always useful. You can view the latest weather reports on the Met Office website.
Communications – Internet and Telephone
Wireless access to the internet is available across campus – both in computer labs and in University accommodation if you are living on campus. Details will be provided to you before Registration/Orientation. A wireless internet connection is available across the campus.
Public telephone boxes are available within airports, railway stations and in town/city centres. Instructions on how to use these are displayed next to the telephone. They accept coins, and many phone boxes also accept credit cards, or phone cards/international calling cards (these can be purchased from most convenience stores & newsagents, and come in a range of denominations from £2 to £20).
Health Services
The National Health Service (NHS) provides free hospital treatment to people who lawfully live in the United Kingdom. Please note that foreign nationals are not automatically entitled to use the NHS free of charge. European Economic Area (EEA) & other international students studying in the UK for longer than six months may register for treatment (this does not include dental care) at the University's Medical Centre.
EEA citizens need to provide satisfactory documentary proof of entitlement in order to receive free treatment. A private dental clinic is also available at the University. Details will be provided as part of your Orientation programme upon arrival.
Housing
The University has made significant investment to provide students with high quality, well equipped and comfortable accommodation. Set within the campus environment, you are never more than a few minutes away from academic and social activities.
Find out more about accommodation for Undergraduate and Postgraduate students.
Immigration and Visas
Any student who requires a visa to enter or transit the UK must be in possession of a valid visa at the port of entry in order to enter the country. You can apply for your visa three months before you intend to travel to the UK.
For full information about entry visas to the UK, please read the UK Border Agency website. It is your responsibility to ensure that you are aware of the UK Border Agency's rules and that you comply with the conditions of your visa but we are here to help. The official University representative dealing with immigration enquiries from international students is Kirsty Ibbitson, the International Student Adviser. Read more about our International Student Advisory Service.
Money/banking
The currency of the UK is Pound Sterling. Coins come in the following denominations: 1p, 2p, 5p, 10p, 20p, 50p, £1 (100p) and £2 (200p). Banknotes come in denominations of £5, £10, £20 and £50.
Normal banking hours are from 09.30 to 16.30 Monday to Friday. Some banks are open on Saturday mornings. You can change currency and cash travellers' cheques at 'Bureau de Change' offices, which are open for longer and which may be found in stations and airports. There are branches of Barclays and Santander banks on campus.
Shops and services in the UK will usually only accept payment in sterling. Credit and debit cards are widely accepted. You are able to withdraw money from cash points (often called ATMs) using a debit/credit card if you have a Personal Identification Number (PIN) for that card. There are several cash points on campus.
Religion
The UK's national religion is Christianity. However, there are followers of many diverse religious beliefs in the UK and you are free to practice recognised religions providing you act within the law. On campus, there is a Multi-faith Chaplaincy Centre (with facilities for the Baha'i, Buddhist, Christian, Hindu and Jewish faiths) and a Muslim Prayer Room. Other places of worship are available in the city of Lancaster and the surrounding region.
Support and Guidance
One of Lancaster's strengths is the support offered to students on a wide number of levels. During your studies at Lancaster as a postgraduate student, you will be a member of our Graduate College. The College offers a more personal and direct support mechanism rather than being just a member of the larger University's student population. There will be people to help you settle into your accommodation, resolve any problems that you may have, provide counselling where necessary and make sure that your time at Lancaster is as comfortable and happy as possible. You will also be allocated an academic tutor and a College Advisor, who can advise you on academic matters and assist you in resolving any problems which may arise. You also have full access to the Students' Union services that are there to represent your rights as a student.
Student-based Services
Lancaster University's Student Services team coordinates registration and orientation activities, welfare, accommodation, immigration and careers advice. They will be happy to talk to you whenever you need advice and guidance about any aspect of student life.