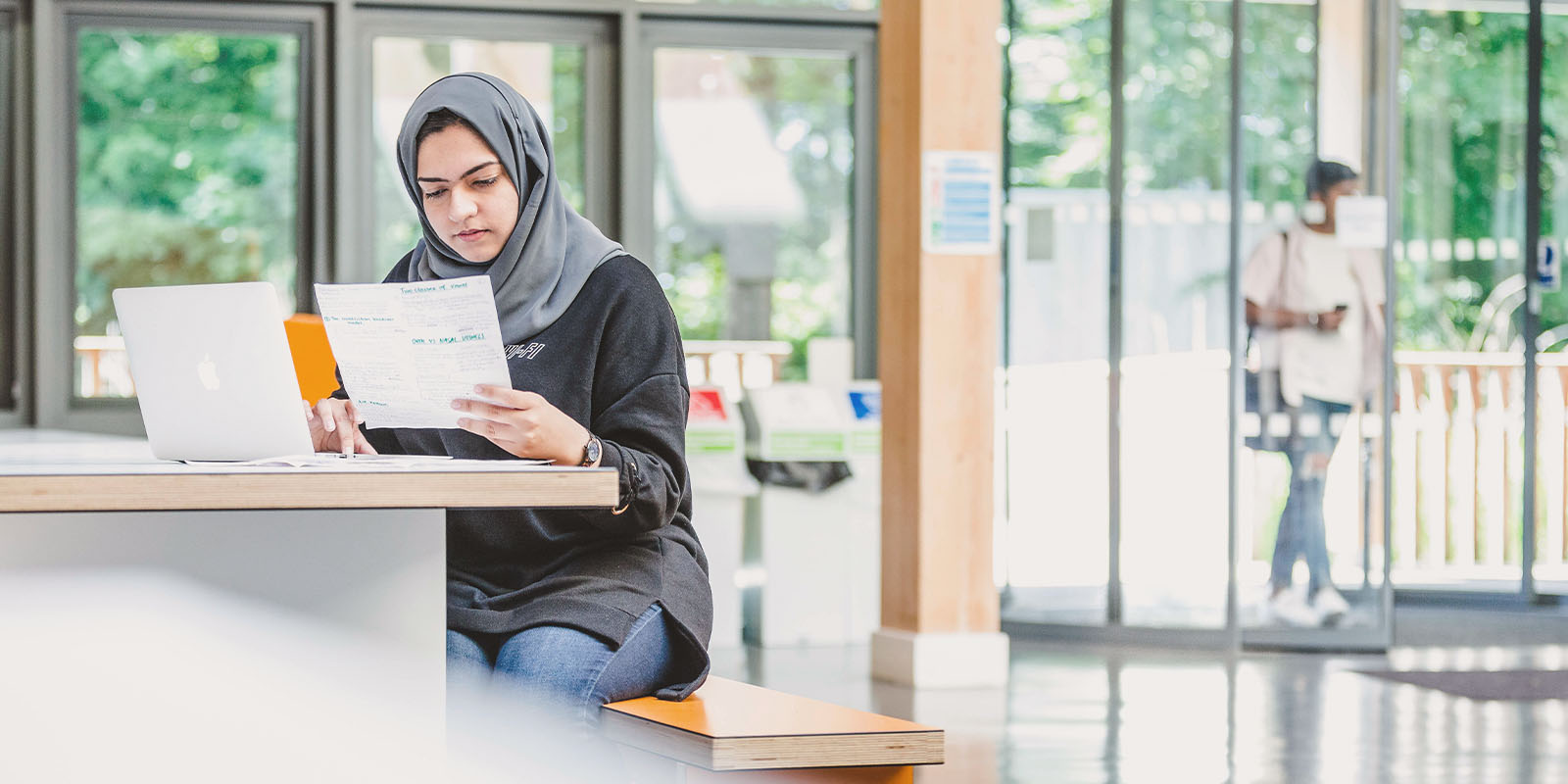 Students' Union support
With over 12,000 members from over 100 different countries, Lancaster University Students' Union exists to promote, defend and extend the rights of students.
It is our responsibility to champion a strong student voice at Lancaster University and as an organisation, we have a strong commitment to ensuring the provision of representation, support, opportunities and services for all Lancaster students, either in the UK or across the world at our partner institutions.
Student representation is at the heart of everything we do within the Students' Union. The political leadership of our organisation comes from our elected officers, led by the President and a team of 5 full-time Vice Presidents. These officers are backed up by a strong network of student representatives with remits covering education, equality, liberation, welfare, sports and events; who are elected from across the university campus, within the academic departments and in the college Junior Common Rooms, who all ensure that the student voice is heard at all levels throughout the University.
LUSU Education and Support has a professional team of staff and officers who provide students with free, independent and confidential advice. They help students solve any problems they may face while studying and living in Lancaster, including academic, accommodation, money, consumer and employment issues. The service also has a great deal of expertise in supporting international students. LUSU Education and Support are available for students both on campus and online and operate all year round in and out of term time.
LUSU Involve offers a wide range of opportunities to enhance your personal skills and make the most of your time at Lancaster. With about 200 sports clubs and societies to choose from and with a nationally respected and award-winning volunteering unit, you will never be short of opportunities to get involved, try something different and develop new skills. In addition to our work around student activities LUSU are also responsible for organising the Roses Tournament; between Lancaster University and York University; one of the largest varsity tournaments within the UK, and organising the hugely popular Lancaster University Graduate Ball.
LUSU's main venue is The Sugarhouse - the biggest club in the city centre, offering a broad range of music and entertainment three nights a week. The Students' Union also hosts a number of large events on campus across the year, such as Campus Fest and the Christmas Market, where our talented societies perform alongside fireworks, food and other fun. In addition to social activity, LUSU also operates two shops on the university campus, the LUSU Shop and Central Stores, both selling a wide range of groceries, memorabilia, stationery and other products.
LUSU Living is the University's dedicated off-campus housing provider and Lancaster's largest landlord, accommodating over 1,000 students. They manage approximately 280 city centre properties and offer a wide selection of student budget-friendly homes in all the popular student locations.
For more information visit the Students' Union website.