Carbon Management Plan
The Carbon Management Plan quantifies Lancaster University carbon emissions and carbon reduction targets and sets out a strategic route map to reducing emissions through a range of policies, projects and initiatives.
Lancaster University adopted its Carbon Management Plan (CMP) in 2010, and it has successfully reduced its scope 1 and 2 carbon emissions by 50.7% between 2005-06 & 2018-19 from 26,043tCO2e to 12,822tCO2e, This decrease is a result of the implementation of an extensive range of carbon reduction projects including: a wind turbine, combined heat and power engine, biomass boiler and many energy efficiency projects.
Biomass Boiler
The Biomass Boiler burns organic material – wood chips – to generate heat, which is then fed into the University's district heating system. The wood chips are sourced from local commercial forests within 30 miles of the University. These forests are replanted following harvesting and managed on a long term sustainable basis.
The 0.995MW output boiler is projected to cut carbon emissions by 950tCO2e per annum.
There are significant opportunities to increase the operation of the biomass boiler, in order to displace gas consumption. Improvements in linking the boiler to the district heating system, and the potential for summer operation, could increase annual boiler output by 50% and reduce carbon emissions by approximately 300tCO2e.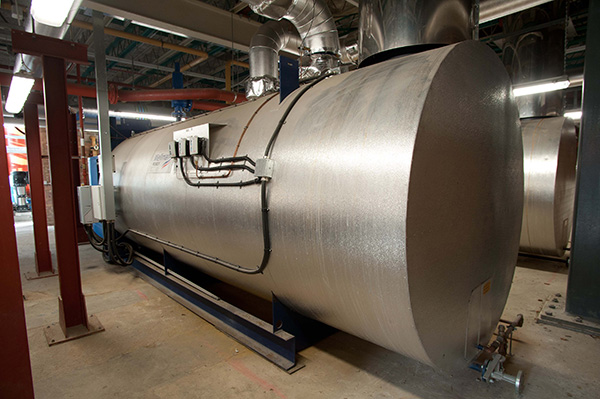 Wind Turbine
Lancaster University's wind turbine has been developed and installed to reduce carbon emissions and reduce energy costs. The turbine demonstrates our commitment to sustainability and carbon reduction. The 2.3MW wind turbine commenced operation in November 2012. In its first full year of operation (2013-14), the wind turbine generated over 5,000MWh of electricity, significantly higher than projected. The turbine produced more than 15% of the University's annual electricity requirements and has reduced carbon emissions by over 2,000tCO 2e per annum.
Planning permission was obtained in April 2011 and construction began in February 2012. This complex project involved:
construction of a 0.5km access road
high-voltage cable connections to the University
excavation and construction of the turbine foundations
delivery and erection of the turbine itself.
The feasibility of developing a second turbine on the University site has been considered, following the successful installation of the first wind turbine and the major contribution it has made to reducing carbon emissions.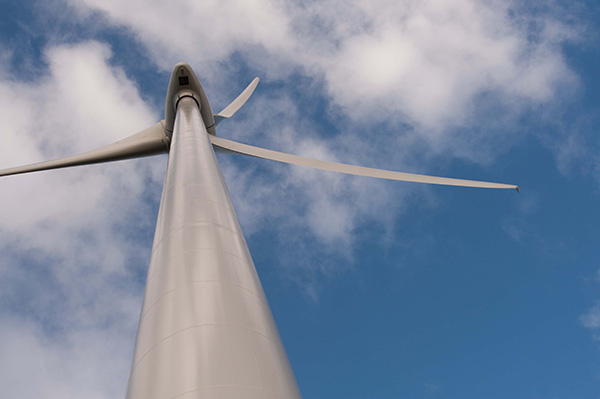 Get involved
Launched in 2015 to engage with students and promote sustainablity, Green Lancaster has evolved to become a passionate community, committed to takling the toughest environmental issues of today. The Green Lancaster team host a wide variety of events and initiatives throughout each year to give everyone the chance to get involved.
Green Lancaster