Many likenesses of Ruskin... portraits, medallions, cameos, caricatures, busts and photographs, obscure and famous... all gathered together to show the lifetime of a great man, from cradle to grave.
In celebration of the centenary of John Ruskin's death, this touring exhibition brought together nearly one hundred images of this great man - from rarely-seen private collections, the National Gallery, the Ashmolean Museum (Oxford), the Tate Gallery, our Whitehouse Collection and more.
Included were portraits by John Everett Millais (the famous Glenfinlas portrait, plus many sketches), George Richmond, Arthur Severn, W.G. Collingwood, Hubert von Herkomer, Isabella Jay and others. Photographs by John McClelland, Frederick Hollyer and Lewis Carroll were seen side by side with painted images and caricatures by Max Beerbohm and Adriano Cecioni.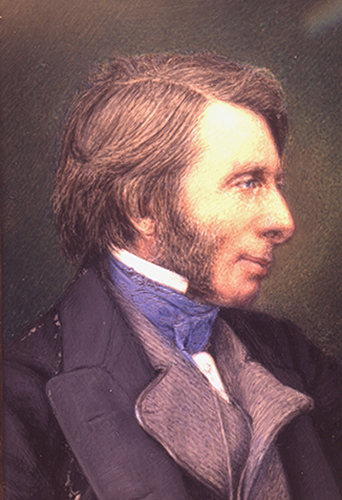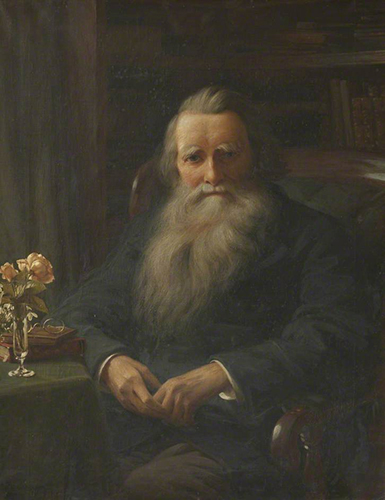 J.C. Barry Lindsay: Portrait of John Ruskin, 1893; W.G. Collingwood: Portrait of John Ruskin, 1897
This exhibition was also shown in the Ruskin Gallery of Sheffield's
Millennium Gallery
and the
Ashmolean Museum
(Oxford).