John Ruskin's interest in the architecture and landscape of northern France is often disregarded, unlike his love of Italy, Switzerland and the Alps.
This exhibition gathered together a wealth of material which reflected the scope of Ruskin's interest in northern France. It displayed not only items from the Museum's Whitehouse Collection of Ruskin's work but also items loaned by Museums Sheffield's Ruskin Collection and private collectors.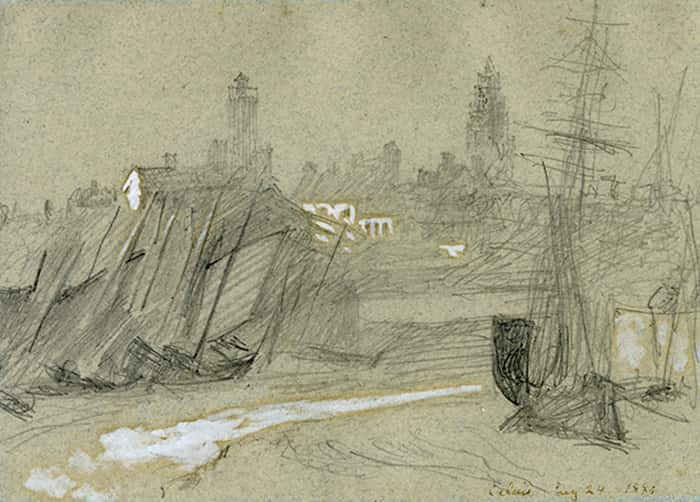 John Ruskin: Calais harbour, 1884
Photographs from Ruskin's own collection were displayed with his notebooks and diaries, filled with accounts of travel, architecture and history. Hung side by side were pictures by T.M. Rooke and Frank Randal, plus photographs by Arthur Burgess which were commissioned by Ruskin for the Guild of St George.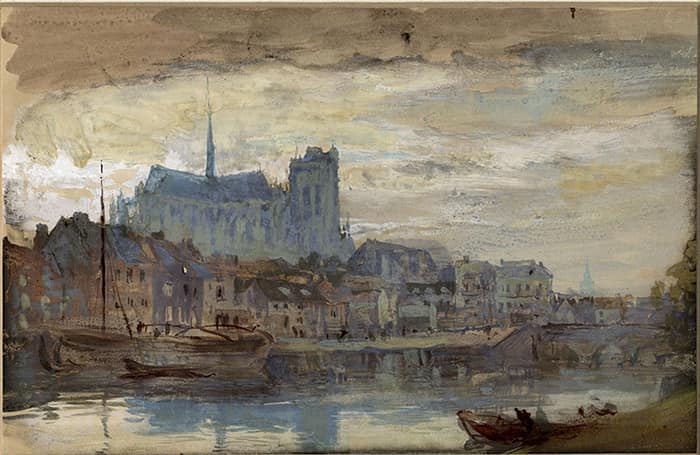 Arthur Severn: Amiens Cathedral, 1880