An enchanting display of recently conserved works by John Ruskin, with a focus on daguerreotype photographs.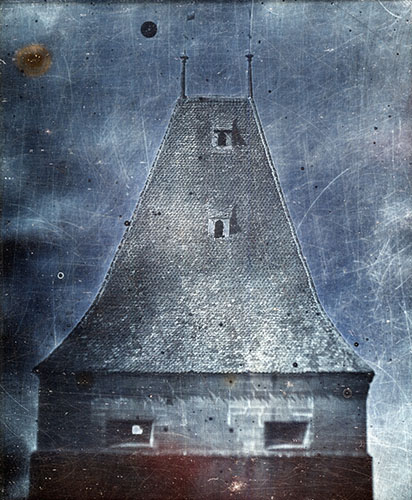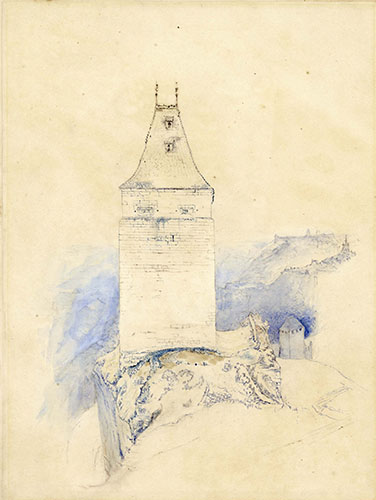 ‌
John Ruskin/Frederick Crawley: Fribourg. Top of the Red Tower (daguerreotype), 1854; John Ruskin: Red Tower, Fribourg, Switzerland, 1956
The main focus of this exhibition was a selection of recently preserved historic photographs. On show for the first time since their examination and conservation were many examples from the important group of 125 daguerreotypes in the Whitehouse Collection, which were bought or made by John Ruskin in the 1840s and 1850s - some of the earliest photographs ever taken in the Swiss Alps! Daguerreotype technology was introduced in 1839 by Louis (Louis-Jacques-Mandé) Daguerre (1787-1851), the former partner of Joseph-Nicéphore Niépce (1765-1833), acknowledged as the inventor of photography. Ruskin was an early enthusiast of daguerreotypes, and it is likely that some of his collection was acquired before 1842.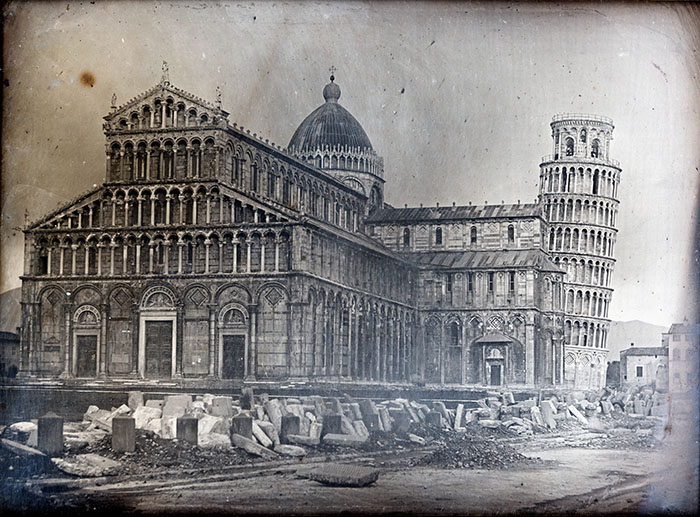 ‌
The Duomo, Pisa (daguerreotype)
Also included in the exhibition was a selection of drawings also conserved in 2002-4, thanks to funding from the
Heritage Lottery Fund
(HLF).