An exhibition showcasing some of the natural history books from the Hesketh collection, which were loaned to Lancaster University Library by the Trustees of the second Baron Hesketh's Will Trust.
The Hesketh Collection was largely formed during the first part of the 20th century by the first and second Lord Hesketh and formed part of the celebrated library at Easton Neston, Northamptonshire.
One of the stars of this exhibition was Mark Catesby's The Natural History of Carolina, Florida and the Bahama Islands. Published between 1731 and 1743, it was the first published account of North American flora and fauna. It featured illustrations based on Catesby's watercolour field sketches and specimens made available to him in England. Ultimately, in making it possible for Europeans to view the natural produce of North America, this work was a part of the continuing discovery of the continent.
Other items on display included:
Books on birds by John Gould, Richard Bowdler Sharpe and Thomas Pennant
Botanical works by Sydenham Edwards, Mary Lawrance and Robert Thornton
Plates from the University Library's copy of Flora Londinensis (1777-98) by William Curtis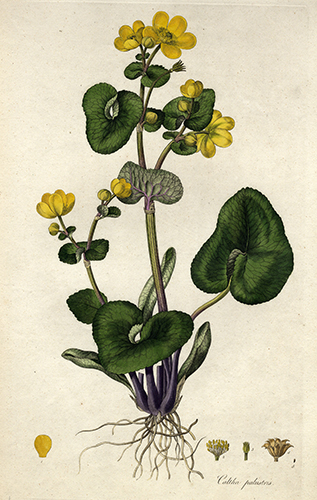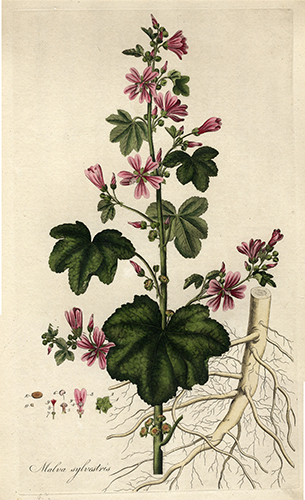 Two plates from Flora Londinensis (courtesy of Lancaster University Library): Calthapalustris; Malvasylvestris